Change Management Software for Sustainable Growth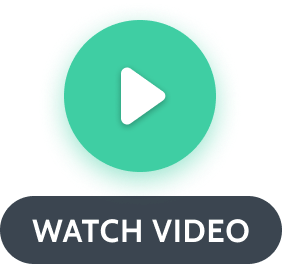 Plan, document, deploy, and track changes to your team processes with one platform
JOIN OVER 450,000 PROCESS STREET USERS



Leave nothing up to chance with our change management software
Plan, deploy, and track changes to your core processes to assess and enforce your improvements.

With our intuitive drag-and-drop template editor, you can quickly create templates that are superpowered by text, images, videos, and much more.

From time-strapped C-suites to excited new hires, stop letting technology be the barrier to improving your business thanks to Process Street's smart, easy-to-use design.

Changes can be deployed to all of your checklists with a single click. No-one will be working with outdated processes, no-one will go about processes incorrectly.

Each organization has one central workflow hub where all templates are created and checklists are launched. No more confusion and wasted time.
No matter how often you make changes, you can see exactly who is following the correct instructions with our checklist dashboard and template overview features.

We definitely love Process Street. Not only has it allowed us to save days in time, it's improved employee happiness and helped us to save over $1m in operating expense!




Pam Levin, Innovation Manager, Elite Business Ventures, Inc.
Not convinced about our change management software? This will change your mind...
Document and improve your core workflows effortlessly
Processes are documented as templates inside Process Street. A template is the master set of instructions for an important process. Recording your core processes in this way lets you see exactly what your team is doing, and thus what you can easily improve!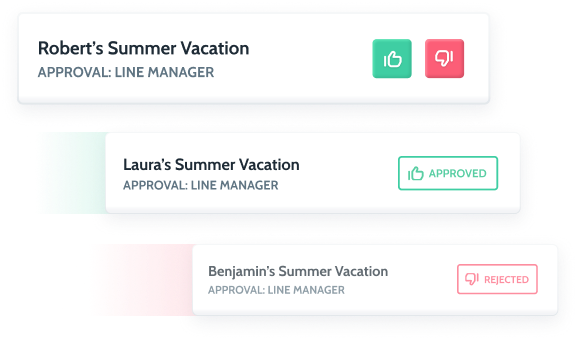 Make decision-making easy with approvals
A poor approval flow not only creates bottlenecks, but it also diminishes the quality of work if not done properly. Ensure neither happen with approvals. Decisions can be made from an email inbox, via our mobile app, or in-app on a browser.
Allow true teamwork to take place
Many processes involve multiple people and require their input at differing times. Task and role assignments make sure the right employee is allocated to the right tasks — even guests, such as freelancers — and dynamic due dates help teammates to always hit deadlines.
Don't eliminate the tools you love — integrate!
Integrate the apps you and your team love with Process Street. Over 2,000 tools can be integrated thanks to webhooks, API access, and third-party platforms. Here's to scheduling, assigning, updating, and automating tasks and processes like a pro.
Gather important data with forms
Collecting and managing structured information has never been so straightforward with our rich, in-built forms. Once important data has been captured, seamlessly pass that data between Process Street and your favorite apps with integrations.
Harness if-this-then-that logic with conditional logic
Conditional logic is one of Process Street's many advanced features. It enables checklists to automagically adapt to a user's needs, depending on the situation they're in.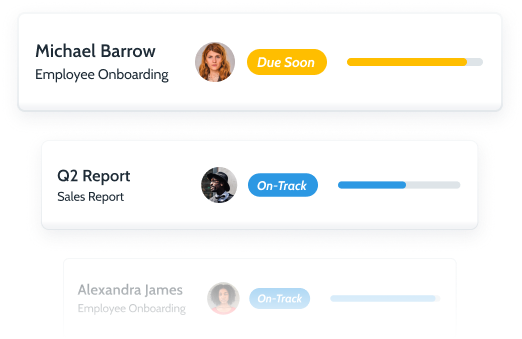 Discover absolute transparency with the overview dashboard
It needn't be hard to see who did what, when, and if it was completed on time. Thanks to the overview dashboard, you can follow the progress of multiple processes, in real-time, and all in one centralized location. Staying on top of your team's work? Easy.
Stop the chaos! Improve your team's processes with Process Street.
Sebastian Igreti
CEO, TechMD
TechMD uses Process Street for all core processes including employee onboarding, active directory management, and workstation repair processing.
Their team relies on our platform for managing day to day core business processes and operations.
WATCH CUSTOMER VIDEO
Clive Bertige
CEO, Mailine Automotive
Mainline Autobody manages its core repair and insurance processes on Process Street. The team uses them to onboard and train new employees, create procedures for quality control, and to improve visibility across their operations.
With Process Street they are able to create, track, optimize and automate their standard operating procedures.
WATCH CUSTOMER VIDEO
Define, track, and improve the following processes with your new change management software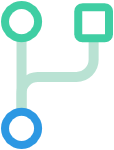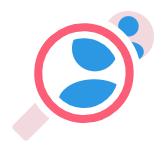 Process Street is loved by teams around the world. Here's why
"We could have created a traditional playbook in MS Word, but we wanted something more action-oriented. We want everyone to feel they are responsible for executing on something rather than just reading something."
Jeremy Smith
DIRECTOR PRODUCT DEVELOPMENT
"An elegant, yet efficient, checklist tool! I love the overall design and the simple way that you can update or change a process. You can tell how much thought went into things like click reduction and ease of use."
Matthew Kelley
PRESIDENT
"We have recently plugged Process.st in as our top level process management tool. It is a seamless fit into our already existing project management software and allows us to track individual project processes without being weighed down by unnecessary features."
Gil Snir
CEO
"Awesome product. The guys have put huge effort into this app and focused on simplicity and ease of use. The product oozes quality. Nice one."
Paul Clifford
CEO
Get to grips with Process Street's change management software by using our premade templates!
Our template library is home to over 1,000 practical, professional, and free checklist templates. Save money, labor, and time — add them to your organization and edit them to align with your team's specific needs.
PDCA Cycle Change Management Model Process Checklist
Stop deploying changes without a plan — it's a great way to see your edits get ignored or crash and burn. Instead, take full control of your improvements. Use this PDCA checklist template to Plan, Do, Check, and Act on the changes you want to see in your organization. While this checklist template is ready-to-use, it can be freely edited to your needs to adapt it to your personal situation!
Lewin's Change Management Model Process Checklist
Want to implement a large change but worried about its impact? You need Lewin's change management model. This model is focused on splitting your change into three bitesize chunks to allow you to effectively prepare your business for the new status quo. With direct, detailed instructions on each of the three steps and form fields to record information as you go, this template is your one-touch pass for deploying significant changes.
Process Street Webinars: Showcasing Process Excellence
REGISTER FOR OUR WEBINARS
Eager to learn more about integration, automation, or our recently-launched features? Want to find out extra tips, tricks, and insights to bolster how you use Process Street? Our knowledgeable customer success team — with special guests, such as Salesforce — host regular must-see webinars.
The web's leading business blog
Change management models. Top tech tools. Success stories and case studies. We discuss everything you need to know about.
Without a change management model, the success of changes made is up to nothing more than luck. This article shows you the 8 most popular change management models.
Optimizing processes by making necessary changes is, well, necessary! This post takes you through the basic and advanced steps of proper business process optimization.
Managing change within a modern, remote workforce doesn't have to be difficult. Learn how to stick to core change management principles while leading a remote team.
Learn how to take your Process Street workflows to the next level by watching our high-quality, highly informative videos.
To get a complete overview of Process Street's change management software and how it can superpower all your processes, there's this handy demo video.
Streamline processes that require authorization with our approvals feature. Assign team members to review work and enforce important task completion, easily.
Learn how to build processes that adapt to any situation with conditional logic. You'll never have to create new processes for every slight variation again!
Creating & Editing Templates
Get to grips with the basics of Process Street with this guide for creating and editing effective process templates.
Templates are the master versions of a process, while checklists are single-run instances of processes that can be tracked.
Processes shouldn't be tackled out of order — and stop tasks stop this from happening. They're great for team hand-offs, too!
Up-level your team's change management processes