Compliance Software for Easy & Actionable Compliance Processes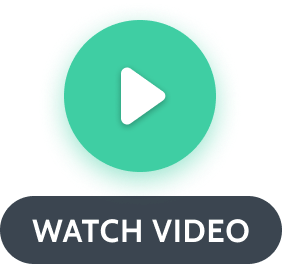 Process Street is your single source of truth for compliance management
JOIN OVER 450,000 PROCESS STREET USERS



Eliminate friction with state of the art compliance software
Process Street is the simplest way to ensure processes are properly managed and complied with.

Process Street is your single source of truth for process management, so you can store all compliance information centrally, and ensure everyone has the most up-to-date information.

Use our intuitive no-code software to keep detailed records of process and policy changes, and utilize rich form fields and file uploads to keep track of compliance data. Build, track, and manage — easily.

Clearly see all tasks, requirements, and live progress for regulatory and compliance processes with our template overview. Understand who is working on what and when. Always.
Process adherence has been proven to reduce human error, and using compliance software will help you follow clear, actionable steps to eliminate non-compliance risks and get the job done faster.
Our thousands of integrations (thanks to API, webhooks, and Zapier) empower you to build highly efficient, automated processes to save time on recurring manual tasks, and leverage the software tools you already use.

We definitely love Process Street. Not only has it allowed us to save days in time, it's improved employee happiness and helped us to save over $1m in operating expense!




Pam Levin, Innovation Manager, Elite Business Ventures, Inc.
Stay in control with our compliance software. Regulatory requirements are made i

nstant, easy, and actionable.
Create checklists to systematize your compliance
Create a template checklist for each compliance process. By using a checklist to work through each process, you reduce human error while saving time (and money!) without sacrificing integrity.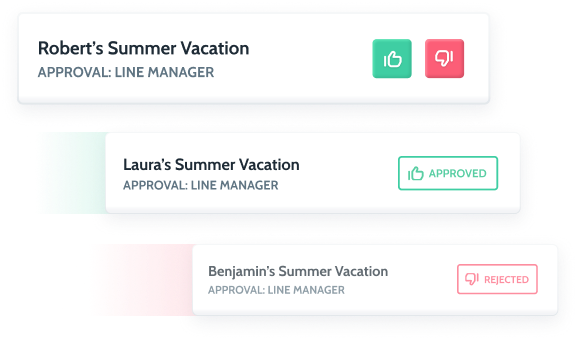 Make compliance control incredibly easy with approvals
Our approvals feature makes it easy for you to approve or reject compliance documents instantly, from anywhere. Make decisions when on the move straight from your email inbox or our mobile app, as well as at home when using Process Street via your browser.
Enable effortless collaboration with assignments
Bring in relevant individuals into your compliance processes and have them upload documents or complete specific tasks effortlessly with task and role assignments. Need contributions from multiple different departments? It's simple with Process Street.
Integrate with Process Street and keep using the apps you love
You don't need to worry about siloing your other tools. We connect to over 2,000+ apps thanks to webhooks, API, and Zapier. Once integrated, automate everything you can think of to make your compliance processes even more streamlined.
Capture compliance data with forms
When creating your compliance processes, add form fields into your templates to make sure essential information is captured. Combine this with stop tasks to ensure nothing is missed. Bring all regulatory, policy, and company permit documents together inside one central location.
Harness the power of if-this-then-that logic with conditional logic
Our advanced conditional logic allows checklists to adapt to the user's specific needs, meaning you don't have to build a new checklist for every possible variation. Compliance has never been so straightforward.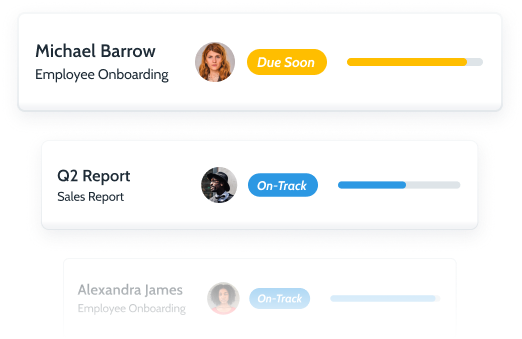 See everything with the checklist dashboard
With a quick glance at your dashboard, see who is working on what and identify potential issues before they become problems. Follow the progress of multiple processes, in real-time, in one centralized location.
Up-level the way your team thinks about compliance management
Sebastian Igreti
CEO, TechMD
TechMD uses Process Street for all core processes including employee onboarding, active directory management, and workstation repair processing.
Their team relies on our platform for managing day to day core business processes and operations.
WATCH CUSTOMER VIDEO
Clive Bertige
CEO, Mailine Automotive
Mainline Autobody manages its core repair and insurance processes on Process Street. The team uses them to onboard and train new employees, create procedures for quality control, and to improve visibility across their operations.
With Process Street they are able to create, track, optimize and automate their standard operating procedures.
WATCH CUSTOMER VIDEO
No matter the process at hand, achieve unparalleled compliance with our compliance software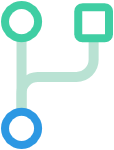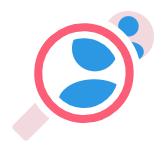 Teams around the globe 💙 Process Street. But don't take our word for it
"We could have created a traditional playbook in MS Word, but we wanted something more action-oriented. We want everyone to feel they are responsible for executing on something rather than just reading something."
Jeremy Smith
DIRECTOR PRODUCT DEVELOPMENT
"An elegant, yet efficient, checklist tool! I love the overall design and the simple way that you can update or change a process. You can tell how much thought went into things like click reduction and ease of use."
Matthew Kelley
PRESIDENT
"We have recently plugged Process.st in as our top level process management tool. It is a seamless fit into our already existing project management software and allows us to track individual project processes without being weighed down by unnecessary features."
Gil Snir
CEO
"Awesome product. The guys have put huge effort into this app and focused on simplicity and ease of use. The product oozes quality. Nice one."
Paul Clifford
CEO
Take a tour through Process Street's compliance software with our premade templates!
Our template library contains hundreds of custom-made templates to help you do everything from run an ISO 9001 audit to perform an information security network audit. Add them for free. Edit them in seconds.
ISO 9001 Internal Audit Checklist
For getting immediately started with a new ISO 9001 implementation or auditing an existing ISO 9001 QMS, there's our ISO 9001 internal audit checklist. As your new go-to ISO audit checklist, it'll make life far easier with stop tasks for enforcing linear process adherence, conditional logic for robust audits, and approvals for easily verifying audit results. Compliance needn't be complicated, and this checklist isn't complicated to use, either.
HIPAA Compliance Checklist for HR



If you work in the healthcare industry, you already know just how crucial it is to follow HIPAA guidelines and rules, as not doing so results in hefty fines. Seeing as it pays to be compliant, there's this self-evaluation HIPAA compliance checklist, raring to be added to your account and followed. Bolstered with approvals and rich form fields, what's stopping you from evaluating your organization and ensuring HIPAA compliance?
Process Street Webinars: Showcasing Process Excellence
REGISTER FOR OUR WEBINARS
Join us and become a process pro. We regularly host in-depth webinars that present an opportunity for you to learn from process experts, and even ask questions yourself. From process building best practices to tips, tricks, and hacks for automation, you'll learn something useful each and every time.
The web's best business blog
Our posts contain insider knowledge, one-of-a-kind processes, insightful advice, and detailed guides.
There's an additional $6 in revenue and a $16 reduction in costs for every $1 spent on a QMS. To learn how to reap these rewards, read this post by our resident ISO master.
Optimize all of your processes easily after reading through this post. It takes you through the basics and the advanced of business process optimization.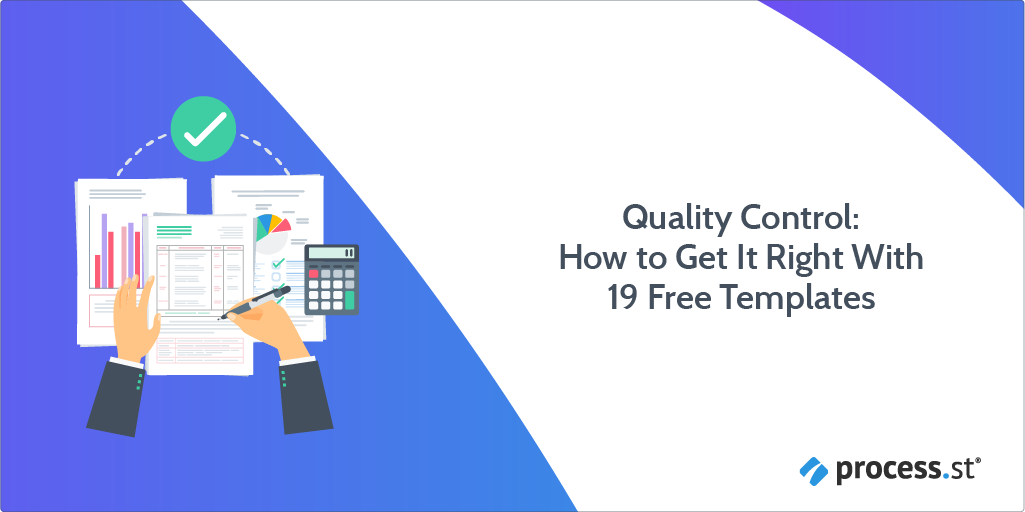 Get stuck into this post which is stocked with quality management, control, and adherence templates, and jam-packed with detailed information on quality control, too!
For the visual learners out there, take your Process Street workflows to the next level by watching our high-quality, highly informative videos.
For a complete overview of our leading compliance software, watch this video. Learn how you can superpower your processes and continually ensure compliance.
Don't let important work go unchecked, don't let uncompliant work or items pass through. Use approvals to streamline and master decision-making.
Processes can adapt to situations accordingly, thanks to conditional logic. This video takes you through the A-Z of building checklists with conditional logic yourself.
Creating & Editing Templates
Before using more advanced features, take it from the top with this guide on creating and editing effective process templates.
Templates are master versions of a process, while checklists are single-run instances of a process to be worked through.
For true process compliance, use stop tasks. Users won't be able to progress with checklists until stops tasks are completed.
Make your team's compliance management processes more efficient and consistent