"Hey, this soap is making my skin dry. Do you know any soaps that don't?", I asked my wife while reading Ogilvy on Advertising.
"Dove, I think", she replied.
Score!
See, the thing is I'd just read this line:
"I could have positioned Dove as a detergent bar for men with dirty hands, but chose instead to position it as a toilet bar for women with dry skin. This is still working 25 years later."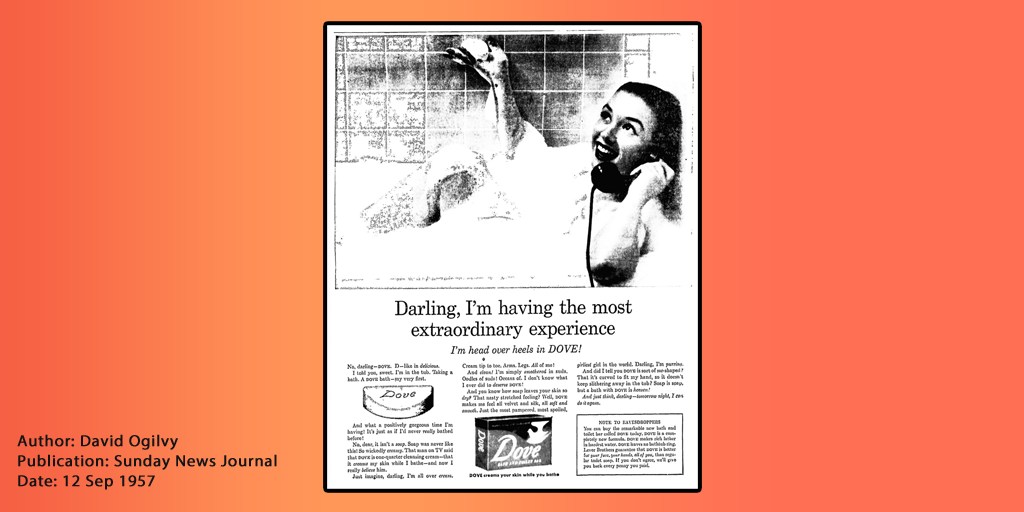 The success of this Dove ad is widely celebrated, but there's another interesting branding case study that's never been looked into before.