Checklist Dashboard Just Got Even Better!
Checklist Dashboard Just Got Even Better!
We've been updating Checklist Dashboard, so that it now has even better functionality than before.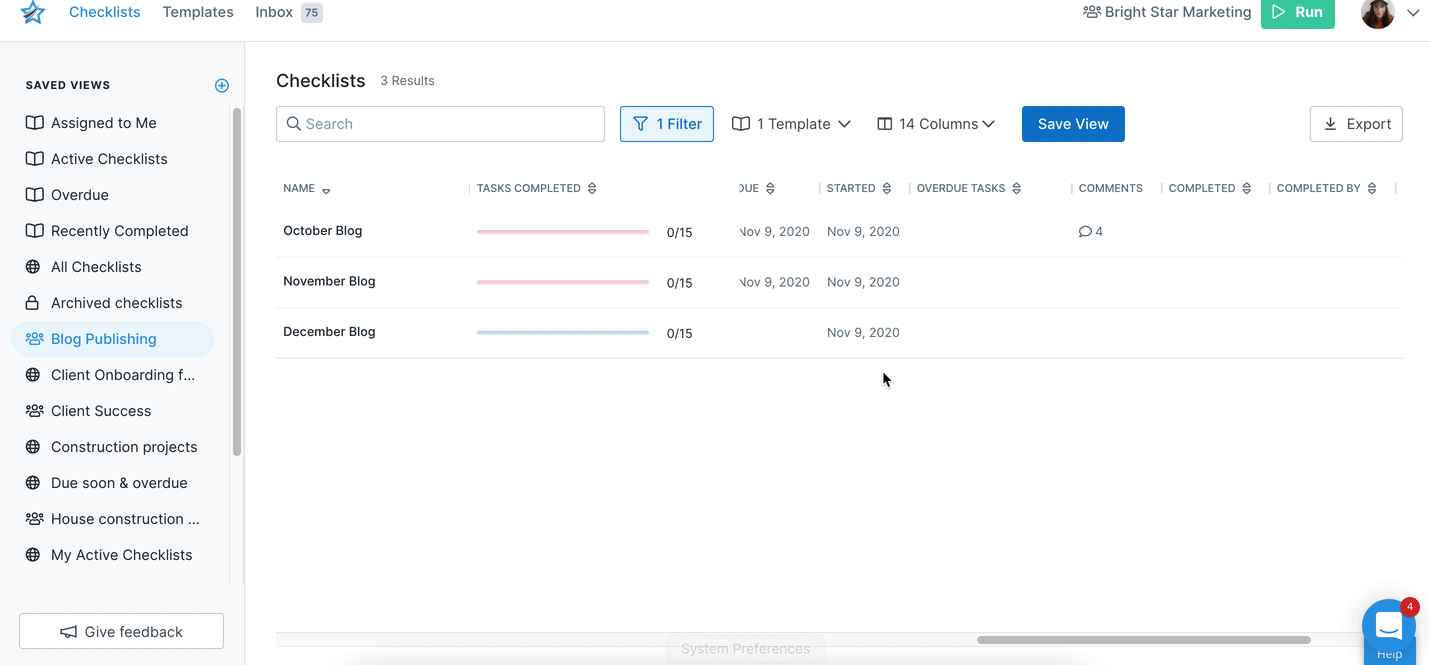 Improvements include:
Added a new and sortable "Templates" column, which allows you to group checklists by template
Adjustable column widths, which you can save settings for in your saved views
Added date/time tool tip to the "Started", "Completed" and "Due" columns, so that you can see date when you hover over them, including the year
Small changes like button grouping, text and color changes to give more clarity
Added a tooltip so that when you hover over saved view names, you can read the full name
Learn more about how to use your Checklist Dashboard in our help article.
Take control of your workflows today.