Transform Your Business with Standard Operating Procedure Software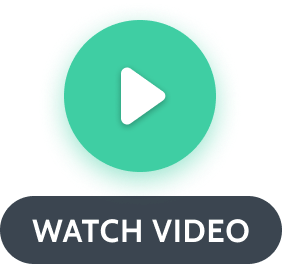 Organize, manage, and track SOPs with one tool

JOIN OVER 450,000 PROCESS STREET USERS



Take control of your processes with our SOP software
Don't just write your standard operating procedures. Follow them with Process Street.

Create SOPs quickly with Process Street's drag-and-drop editor. Add text, images, form fields, conditional logic, and much, much more!

Work with your team easily by assigning checklists or individual tasks and have them appear in the right person's inbox straight away.

Reduce the number of errors and increase quality by documenting your processes. Stop Tasks and Approvals make sure every procedure is followed correctly.

Help new staff learn what they need to do and how they need to do it by creating templates for all your standard operating procedures.
Cut wasteful hours spent searching for the most recent documents, and chasing for updates. Consolidate and centralize all your SOPs in one, single place.

We definitely love Process Street. Not only has it allowed us to save days in time, it's improved employee happiness and helped us to save over $1m in operating expense!




Pam Levin, Innovation Manager, Elite Business Ventures, Inc.
Check out what Process Street's standard operating procedure software can do for you!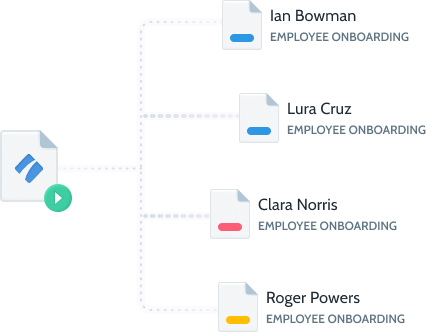 Create & update SOP templates in seconds
Create templates, using our intuitive drag-and-drop editor, to document all your standard operating procedures. Automate, standardize, and update your team's recurring SOPs, with zero turnaround time.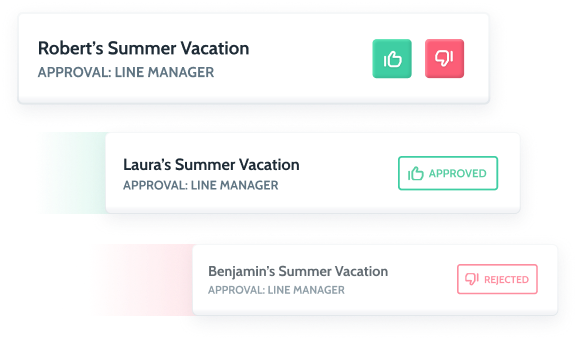 Remove SOP bottlenecks with Approvals
Improve efficiency, reduce mistakes, and streamline decision making with Approvals. Approve or reject items with one click and never worry about unapproved tasks making it through again.
Store all your SOPs in one, central location
Access your standard operating procedure templates from anywhere, at any time, and on any device. Use folders and tags to organize your SOPs by department, role, or person to make them easy to find.
Integrate your SOPs with the apps you like to use
Connect your standard operating procedures with thousands of apps, platforms, and pieces of software through Zapier, webhooks, or API integration. Automate tasks and make the most out of the tools you use.
Utilize form fields to collect your SOP data
With our built-in form fields, you can collect, manage, and save key SOP data. Pass this data between Process Street and your favorite apps, software, and platforms, quickly, accurately, and seamlessly.
Supercharge your SOPs with advanced conditional logic
Instantly adapt to your team's ever-changing needs by utilizing conditional logic. Create dynamic SOPs with if/then logic and harness incredible complexity without the need to code.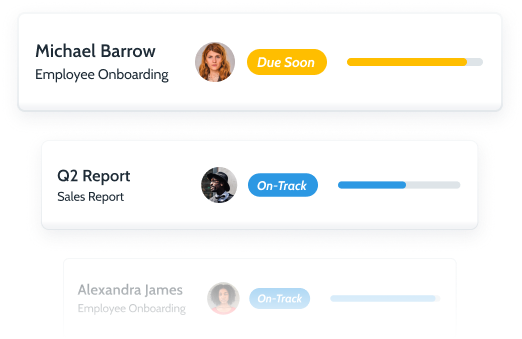 Check the status of SOP tasks with the Checklist Dashboard
See the progress and real-time status of all your SOPs, with the Checklist Dashboard. Keep your team on track and check which tasks have been done, which are overdue, and which are in progress.
Make your standard operating procedures interactive and automated
Sebastian Igreti
CEO, TechMD
TechMD uses Process Street for all core processes including employee onboarding, active directory management, and workstation repair processing.
Their team relies on our platform for managing day to day core business processes and operations.
WATCH CUSTOMER VIDEO
Clive Bertige
CEO, Mailine Automotive
Mainline Autobody manages its core repair and insurance processes on Process Street. The team uses them to onboard and train new employees, create procedures for quality control, and to improve visibility across their operations.
With Process Street they are able to create, track, optimize and automate their standard operating procedures.
WATCH CUSTOMER VIDEO
Write standard operating procedures for anything with Process Street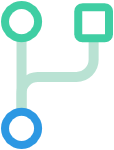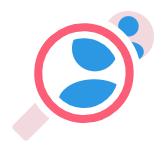 Teams around the globe 💙 Process Street. Here's why
"We could have created a traditional playbook in MS Word, but we wanted something more action-oriented. We want everyone to feel they are responsible for executing on something rather than just reading something."
Jeremy Smith
DIRECTOR PRODUCT DEVELOPMENT
"An elegant, yet efficient, checklist tool! I love the overall design and the simple way that you can update or change a process. You can tell how much thought went into things like click reduction and ease of use."
Matthew Kelley
PRESIDENT
"We have recently plugged Process.st in as our top level process management tool. It is a seamless fit into our already existing project management software and allows us to track individual project processes without being weighed down by unnecessary features."
Gil Snir
CEO
"Awesome product. The guys have put huge effort into this app and focused on simplicity and ease of use. The product oozes quality. Nice one."
Paul Clifford
CEO
Take a tour through Process Street's SOP software with our premade templates!
Our template library is full of checklist templates which you can use, for free, to build and enforce your SOPs. Add templates to your account and edit them so they meet your operational needs.
Employee Onboarding Checklist
Use this employee onboarding template to create a standard operating procedure for new employees to follow when they join your company. Creating SOPs to guide new employees through the first few weeks in their new job means they can hit the ground running. They'll have a better experience, feel less stressed, become more committed, and stick around for longer, which will save you precious time and money.
ISO 9001 Internal Audit Checklist for Quality Management Systems
Use this template to perform internal audits on your quality management system that meet with ISO 9001 requirements. This checklist will help you to identify improvement opportunities in your standard operating procedures and verify the effectiveness of your quality management processes. It will ensure that the basic ISO 9001 requirements have been addressed and that adequate evidence has been recorded.
Got questions? Join our monthly webinars.
REGISTER FOR OUR WEBINARS
Hosted by the team at Process Street, our webinars are a great opportunity to ask questions, get answers, and learn from the people that know. From best SOP practices to top tips on implementing standard operating procedures into your company, join in on the discussion.
Stay informed with our business blog
Get access to hundreds of articles filled with insider knowledge and information.
SOPs used to be difficult to maintain and hard to enforce. Not anymore! This post shows you how to build, maintain, and optimize your SOPs easily.
The best way to create consistency within your company is by implementing standard operating procedures. This post shows you how to start building your SOPs right now.
Read this post and learn how to use ISO 9000 requirements to create a SOP that allows you to build and maintain a solid quality management system.
Visit our video library and learn how to supercharge your standard operating procedures.
Get back to basics and check out this Process Street demo. It'll show you how simple it can be to create, update, and maintain your standard operating procedures.
Watch how easy it is to streamline your approval process with our Approval feature. You can check work and either approve or reject it, with one easy click.
Learn how to use if/then logic to customize your standard operating procedures so the individual processes you create can adapt to multiple different situations.
Creating & Editing Templates
This video will guide you through the process of creating, editing, and updating your standard operating procedure templates, step by step.
Find out how to make SOP templates and how to run individual checklists from your SOP templates to manage all your standard operating procedures.
See how Stop Tasks can enforce order into your standard operating procedures. Make sure priority tasks are done first and that work is completed in the right order.
Take control of your standard operating procedures