We at Process Street are very excited to announce the release of Conditional Logic – The perfect way to create dynamic checklists with If/Then logic that adapt to your needs.
Conditional Logic Webinar Recording
With our powerful new Conditional Logic feature, you can show and hide specific tasks in a checklist based on the previous form responses in a checklist.
You create your Conditional Logic rules whilst editing your templates. Here you can decide which tasks you want to be hidden by default.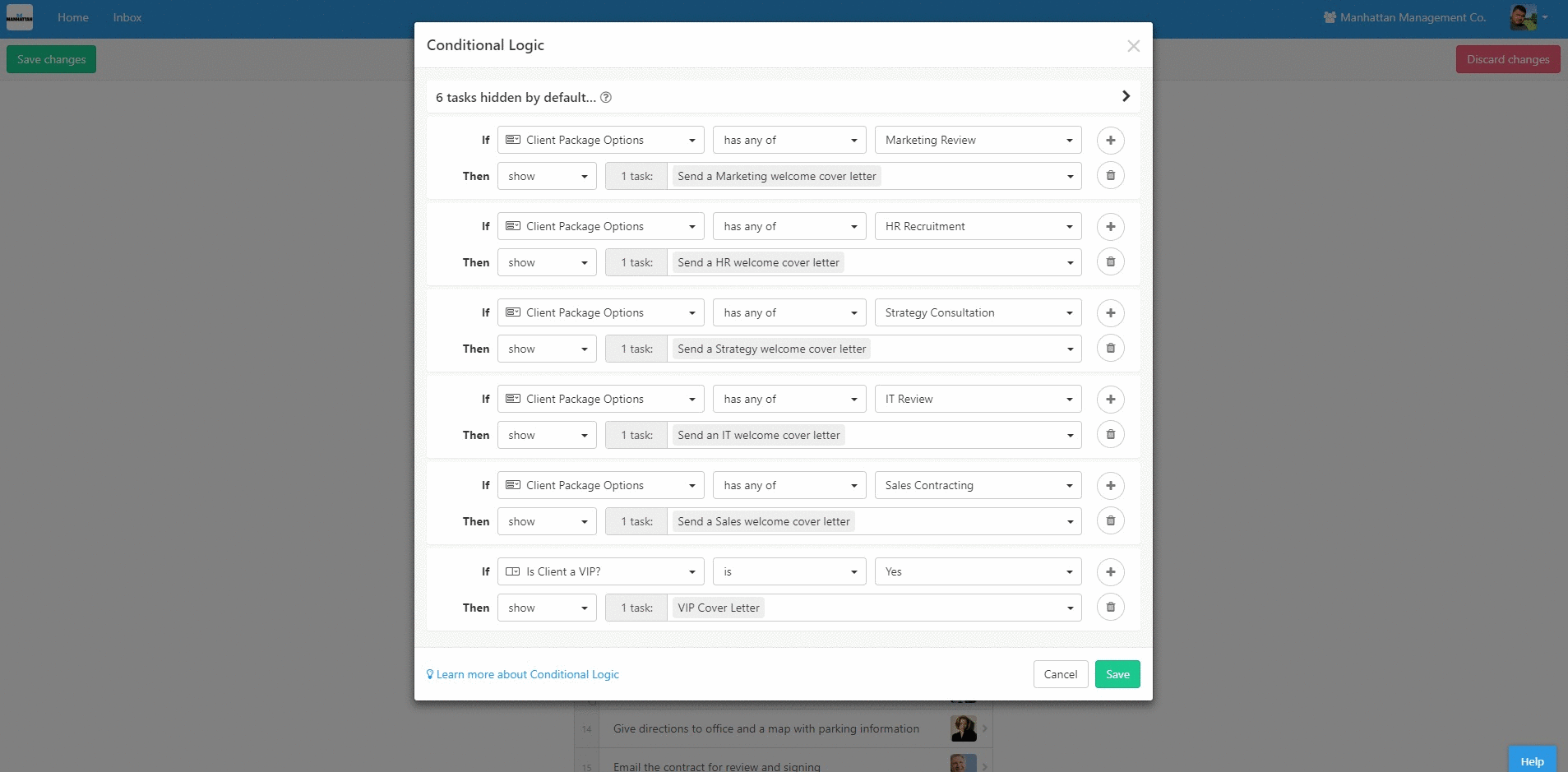 You then move on to create the rules and conditions for your template.
You can find out more information and watch our webinar recording here 
Note: Conditional Logic is a Standard and Professional plan feature.