Employee Onboarding Software to Up-level The New Hire Experience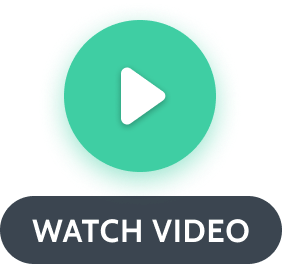 Inform, train & engage new hires with one platform

JOIN OVER 450,000 PROCESS STREET USERS



Develop your new hires with employee onboarding software…
Employee onboarding with Process Street is the key to securing top talent.

Create detailed employee onboarding checklist processes so new employees instantly know what to do, how to do it, & when to do it.

Create templates to standardize your employee onboarding approach so employees make fewer mistakes while receiving the support they need.

Document your employee onboarding processes in templates to identify errors, remove bottlenecks, and optimize your employee onboarding approach.
Assign tasks, add comments, and share your employee onboarding processes with the entire team. Everyone can work together to onboard your new hires.

Harness new hire talent with checklists. Develop employee onboarding processes that support your staff and help them reach their full potential.

We definitely love Process Street. Not only has it allowed us to save days in time, it's improved employee happiness and helped us to save over $1m in operating expense!




Pam Levin, Innovation Manager, Elite Business Ventures, Inc.
Lead your team to success with Process Street's employee onboarding software.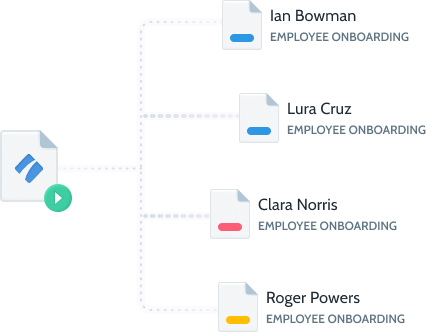 Document employee onboarding processes for consistency
Build templates using Process Street's user-friendly drag-and-drop editor and document all your employee onboarding processes. Create, organize, and assign tasks to guide your new hires through these processes.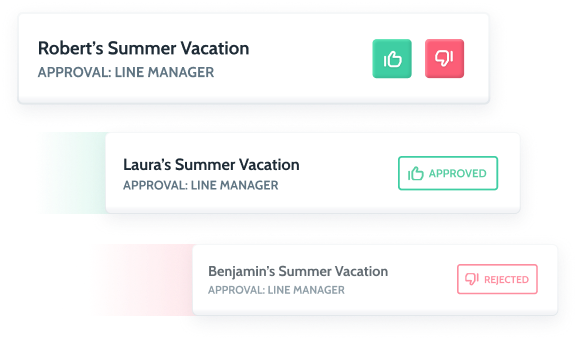 Oversee key employee onboarding tasks with Approvals
Add Approval tasks to your employee onboarding processes to support your new staff members. Approve or reject items, and give useful feedback to help your new employees transition into their new role.
Store all employee onboarding processes in one location
Store all your employee onboarding processes in one central place. Tag them so they're easy to find and access them from anywhere, at any time, and from any device - whenever you need.
Save time & streamline your employee onboarding processes
Use Zapier, webhooks, or API integrations to connect your employee onboarding processes to thousands of apps, platforms, and other software. Use these integrations to automate repetitive manual tasks.
Collect & store employee onboarding information securely
Use form fields to gather key employee onboarding information. Documents and certificates can be uploaded, and key data like social security numbers can be collected and saved safely within checklists.
Create one employee onboarding process to fit any situation
Use Conditional Logic to simplify your employee onboarding processes. You can create one process that will fit a thousand situations with Process Street's powerful if/then logic.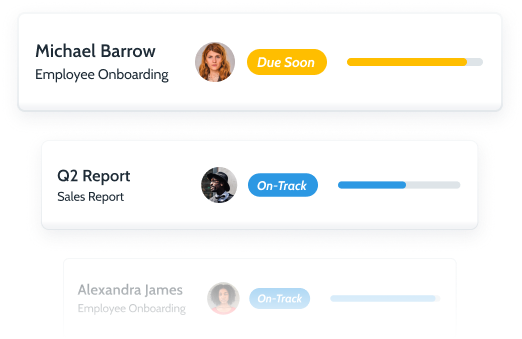 Check the status of your employee onboarding processes
Use the Checklist Dashboard to monitor your new hires as they progress through their employee onboarding journey. Check task due dates and percentage completed metrics to make sure they're ok and on track.
Create a seamless, world-class employee onboarding experience
Sebastian Igreti
CEO, TechMD
TechMD uses Process Street for all core processes including employee onboarding, active directory management, and workstation repair processing.
Their team relies on our platform for managing day to day core business processes and operations.
WATCH CUSTOMER VIDEO
Clive Bertige
CEO, Mailine Automotive
Mainline Autobody manages its core repair and insurance processes on Process Street. The team uses them to onboard and train new employees, create procedures for quality control, and to improve visibility across their operations.
With Process Street they are able to create, track, optimize and automate their standard operating procedures.
WATCH CUSTOMER VIDEO
Others are using Process Streets employee onboarding software. Here's how: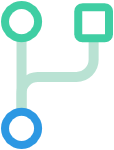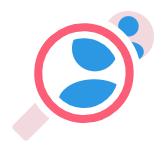 Teams around the globe 💙 Process Street. Here's why
"We could have created a traditional playbook in MS Word, but we wanted something more action-oriented. We want everyone to feel they are responsible for executing on something rather than just reading something."
Jeremy Smith
DIRECTOR PRODUCT DEVELOPMENT
"An elegant, yet efficient, checklist tool! I love the overall design and the simple way that you can update or change a process. You can tell how much thought went into things like click reduction and ease of use."
Matthew Kelley
PRESIDENT
"We have recently plugged Process.st in as our top level process management tool. It is a seamless fit into our already existing project management software and allows us to track individual project processes without being weighed down by unnecessary features."
Gil Snir
CEO
"Awesome product. The guys have put huge effort into this app and focused on simplicity and ease of use. The product oozes quality. Nice one."
Paul Clifford
CEO
Build your best team! Use Process Street's pre-made employee onboarding templates.



Our template library is full of pre-made templates designed to help you build effective employee onboarding processes.
See a template you like? Add it to your account for free!
Employee Onboarding Checklist
Effectively onboarding your new employees takes time, effort, and money. You need to make them feel welcome, teach them what to do, and carefully nurture their talent until they reach their full potential. To take the hassle and stress out of the onboarding process, use this pre-built employee onboarding checklist to standardize your approach and get your new hires up to speed quickly.
Code of Conduct Policy Adherence Process
Without guidelines to refer to, your new employees won't know how you want them to behave in the workplace. This is where the Code of Conduct Policy Adherence Process comes in. Use it to write, edit, and provide a code of conduct policy for your new employees. When your new hires join, get them to run this checklist so they can read through, understand, and follow your code of conduct.
Got questions? Our monthly webinars are the place to be!
REGISTER FOR OUR WEBINARS
Join in on the discussion at our monthly webinars. Ask the questions and get the answers you need. Learn tips and tricks from the process experts and fine-tune your employee onboarding processes.
Stay informed with our business blog
Keep up with the times and subscribe to our business blog.
Remote employee onboarding can be a minefield. Read this post to get tips, tricks, and guidance on how to successfully onboard remote employees.
Work anxiety affects 1 in 7 employees, particularly new employees. Discover how to help your workforce tackle their anxieties and flourish in their roles.
Hiring a sales rep? Check this post out and grab 11 top templates, each designed to help you add new sales hires to your team effortlessly.
Visit our video library to see how you can take your employee onboarding processes to the next level.
Find out what Process Street is, how it works, and how to use it to create effective employee onboarding processes.
Add Approval tasks to your employee onboarding processes to help, support, and keep track of your new hires.
Use if/then logic to customize your employee onboarding workflows and make one process fit all scenarios.
Creating & Editing Templates
Bring it back to basics and learn how to create, edit, and update your employee onboarding templates.
To maximize your employee onboarding software, first, discover the differences between templates and checklists.
To help new hires complete their tasks in the right order, add Stop Tasks to your employee onboarding templates.
Onboard your new hires with new levels of efficiency and engagement