Sales Workflow Software to Guide Your Pipeline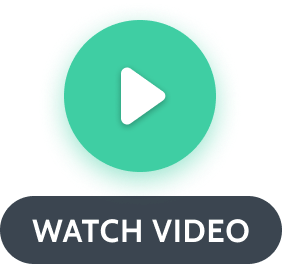 Streamline, optimize, and speed up your sales team with Process Street
JOIN OVER 450,000 PROCESS STREET USERS



Sales workflow software for teams to accelerate growth
Manage every stage of the sales cycle — and your team, too — with Process Street.

Our intuitive drag-and-drop editor makes it simple for anyone to start documenting sales processes in minutes. It's even simpler for users to then work through checklists!

Don't let deals go down the drain because important tasks fell through the cracks. Get complete control and visibility into whether team members have actually followed the process or not.

With Process Street's sales workflow software, you can capture integral customer and client data with rich form fields, helping your team to always be in the know.
Process Street gives your key decision-makers the ability to review your team's work both in the office and on the move. This makes the approvals flow far more streamlined.
No matter if employees are working in-office or remotely, everyone will know what to do, how, when, and why thanks to templates and single-instance checklists.

We definitely love Process Street. Not only has it allowed us to save days in time, it's improved employee happiness and helped us to save over $1,000,000 in operating expense!




Pam Levin, Innovation Manager, Elite Business Ventures, Inc.
But wait... there's more our sales workflow software can help you with
Establish documented sales workflows — quickly
Every customer deserves the same quality experience. Documented workflows make sure your sales team follows the same steps for every sale, guaranteeing quality work in the process. And with Process Street, it takes mere minutes to document important workflows.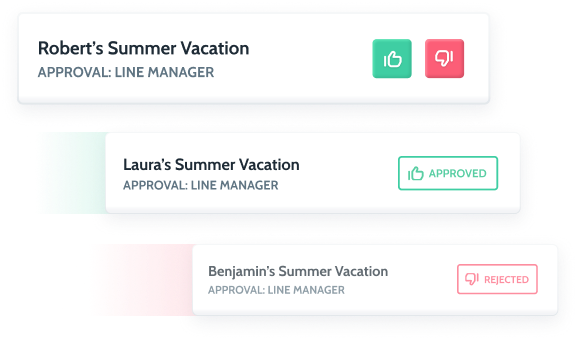 Keep workflows flowing with approvals
Normally, waiting for approvals to come in can take time, create bottlenecks, and even cost you a sale. Our approvals feature make sure that doesn't happen. When approval is needed, decision-makers get notified immediately, and can then approve items from their email inbox, the mobile app, or via a browser.
Sales processes can involve multiple people across multiple teams. Using task and role assignments, you can make sure the right person is always allocated to the right task. Throw in dynamic due dates to keep track of deadlines, and collaboration has never been easier.
Integrate with the other tools you know and love
Want to use Process Street but worried that means siloing your other tools? Don't be. Thanks to webhooks, API, and third-party tools like Zapier that allow you to integrate Process Street with over 2,000 apps, you can keep using all the other tools you need.
Obtain rich data with form fields
With our built-in, easy-to-add form fields, collecting and managing structured information is simpler than ever before. Once data has been obtained, it's then possible to seamlessly pass data between Process Street and the favorite apps you've integrated with.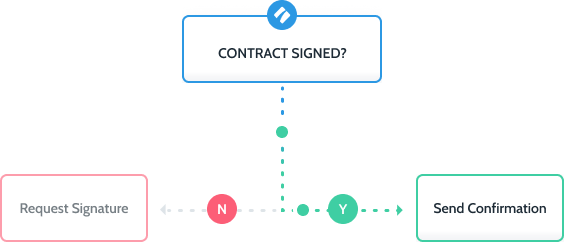 Unleash conditional logic's power
Static checklists are a thing of the past. Process Street's advanced feature conditional logic is an if-this-then-that tool that dynamically changes checklists to suit the user's needs. It's almost like magic.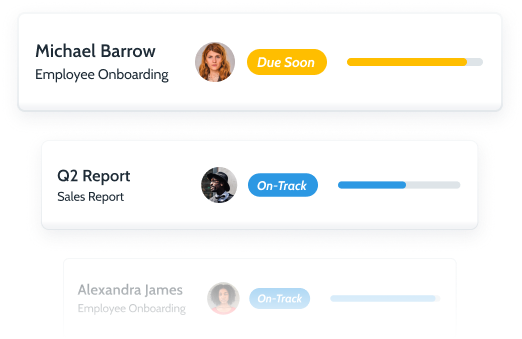 Use the overview dashboard to get complete transparency
Who's doing what? When are they doing it? Have they already done it? If so, has it been done in the right way? The checklist dashboard provides all this information — and more. Follow the progress of all your team's processes in real-time and stay on top of tasks.

Stop the chaos! Take control of your sales workflows
Sebastian Igreti
CEO, TechMD
TechMD uses Process Street for all core processes including employee onboarding, active directory management, and workstation repair processing.
Their team relies on our platform for managing day to day core business processes and operations.
WATCH CUSTOMER VIDEO
Clive Bertige
CEO, Mailine Automotive
Mainline Autobody manages its core repair and insurance processes on Process Street. The team uses them to onboard and train new employees, create procedures for quality control, and to improve visibility across their operations.
With Process Street they are able to create, track, optimize and automate their standard operating procedures.
WATCH CUSTOMER VIDEO
Champion your sales team processes with our sales workflow software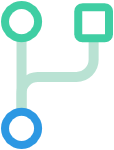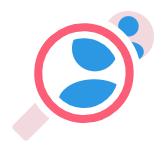 Here's why teams around the globe 💙 Process Street
"We could have created a traditional playbook in MS Word, but we wanted something more action-oriented. We want everyone to feel they are responsible for executing on something rather than just reading something."
Jeremy Smith
DIRECTOR PRODUCT DEVELOPMENT
"An elegant, yet efficient, checklist tool! I love the overall design and the simple way that you can update or change a process. You can tell how much thought went into things like click reduction and ease of use."
Matthew Kelley
PRESIDENT
"We have recently plugged Process.st in as our top level process management tool. It is a seamless fit into our already existing project management software and allows us to track individual project processes without being weighed down by unnecessary features."
Gil Snir
CEO
"Awesome product. The guys have put huge effort into this app and focused on simplicity and ease of use. The product oozes quality. Nice one."
Paul Clifford
CEO
Dive into Process Street's sales workflow software with our free, premade templates!
Our template library is full of optimized checklist templates. Save time, effort, and money by adding these templates to your account. You can edit them to fit your team's needs.
Employee Onboarding Checklist
Sales employee retention rates are some of the worst across all industries. Don't let new hires suffer the same fate by ensuring you onboard them properly. Every step of this process has been meticulously documented so new team members have a positive, informative experience. It's also possible to take things a step further and automate steps in this checklist by integrating it with your HR app — like Workable or VIVAHR.
MEDDIC Sales Process Checklist Template
In the sales world, everyone knows how important it is to properly qualify the right customer for the sales pipeline. However, it's not exactly easy to do — unless you're using this checklist, that is. It takes sales staff through the six main stages of MEDDIC, making sure that only the right type of customer is sold to. With approvals and stop tasks added, even new sales employees will be able to qualify sales leads like a pro.
Process Street Webinars: Showcasing Process Excellence
REGISTER FOR OUR WEBINARS
Process Street webinars are a great resource for learning about new features, tips, tricks, and insights for making the best use out of templates and checklists. Our resourceful Customer Success team hosts monthly webinars — register now so you don't miss out on the next one!
The web's best business blog
Posts on sales, marketing, tech, and business have never been so educational and exciting!
Your employees are full of potential. To help them improve skills, knowledge, and meet their goals, create an employee development plan for them. It's simple!
A sales process template enables new and experienced sales staff alike to thrive. Here's how and why — plus, get your hands on a free sales process template.
Strategic planning doesn't need to be a slow, laborious process. In fact, it can be fast — and you could cut costs and improve productivity by doing so!
Browse our video library and watch high-quality videos to take your Process Street mastery to the next level.
To understand how our sales workflow software works — and in just under 5 minutes — watch this demo video. It explains everything you need to know!
With approvals, decision-making is streamlined. Never let bottlenecks or the wrong outcomes happen again by adding approval tasks to your workflows.
With conditional logic, processes can adapt to situations and give relevant instructions accordingly. Process checklists dynamically change to suit the user's needs.
Creating & Editing Templates
Learn the basics with this informative video on creating and editing effective process templates.
Templates are your core documents. Checklists are single-run instances of your processes that can be used and tracked.
Stop tasks make sure that checklists are completed in the way they were designed. Plus, it ensures critical items get completed.
Use our sales workflow software to take your team to the next level