We've added a number form field into the workflow editor which allows you to capture numbers in workflow runs, and pass data to and from them via integrations.
This ensures that all data entered is a valid number that can be used in future calculations or automations.
You can also set validations that control a minimum or a maximum number of digits or value.
You can also format your numbers via an identifying symbol (e.g. currency [$] or percentage [%] or use an emoji [😜]) and decide if you'd like to prefix or suffix your number with it, choose if your number has decimal places, or if you'd like to allow negative numbers.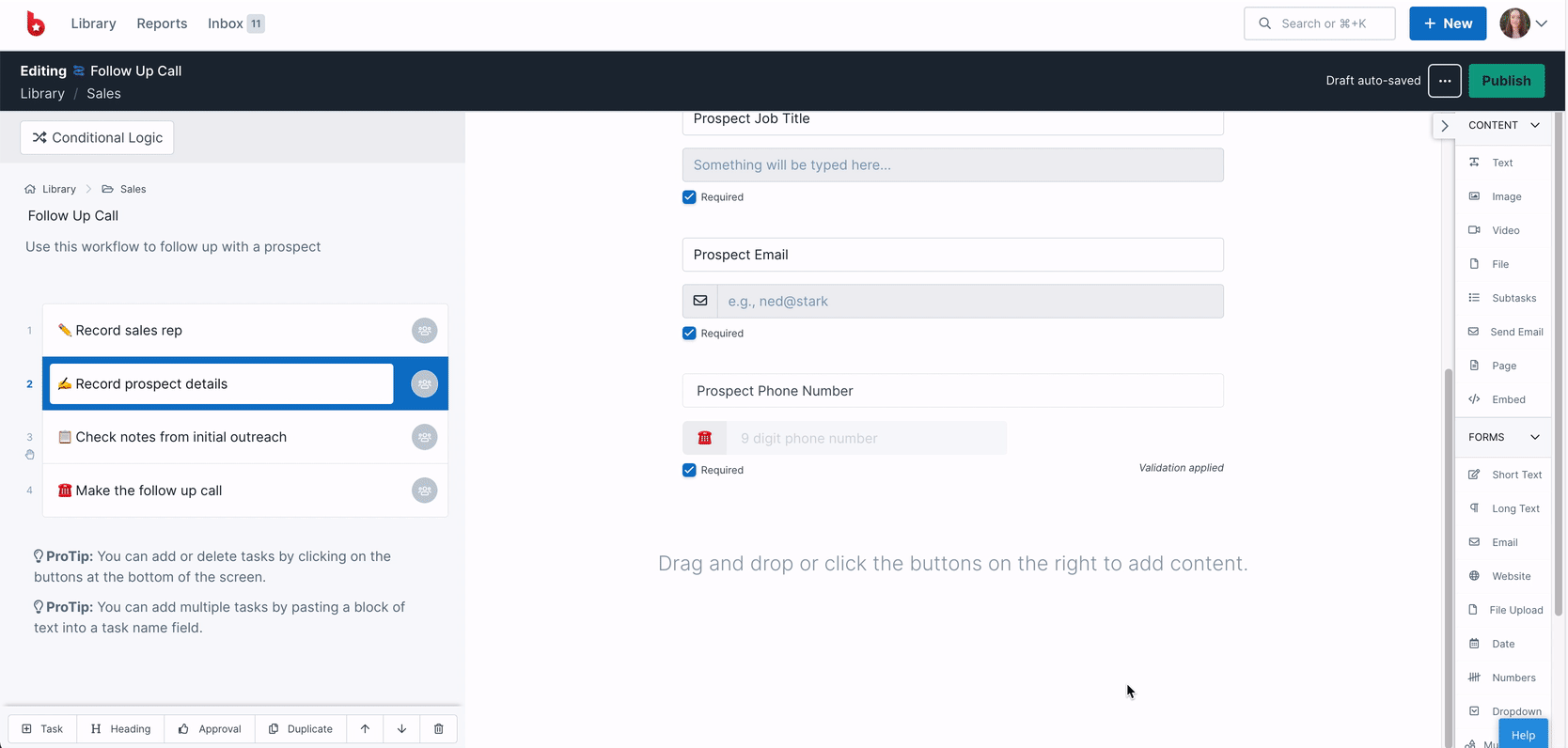 Number fields can be used with conditional logic, in integrations and automations including our Slack and Teams apps.
Learn more about form fields and field validations.