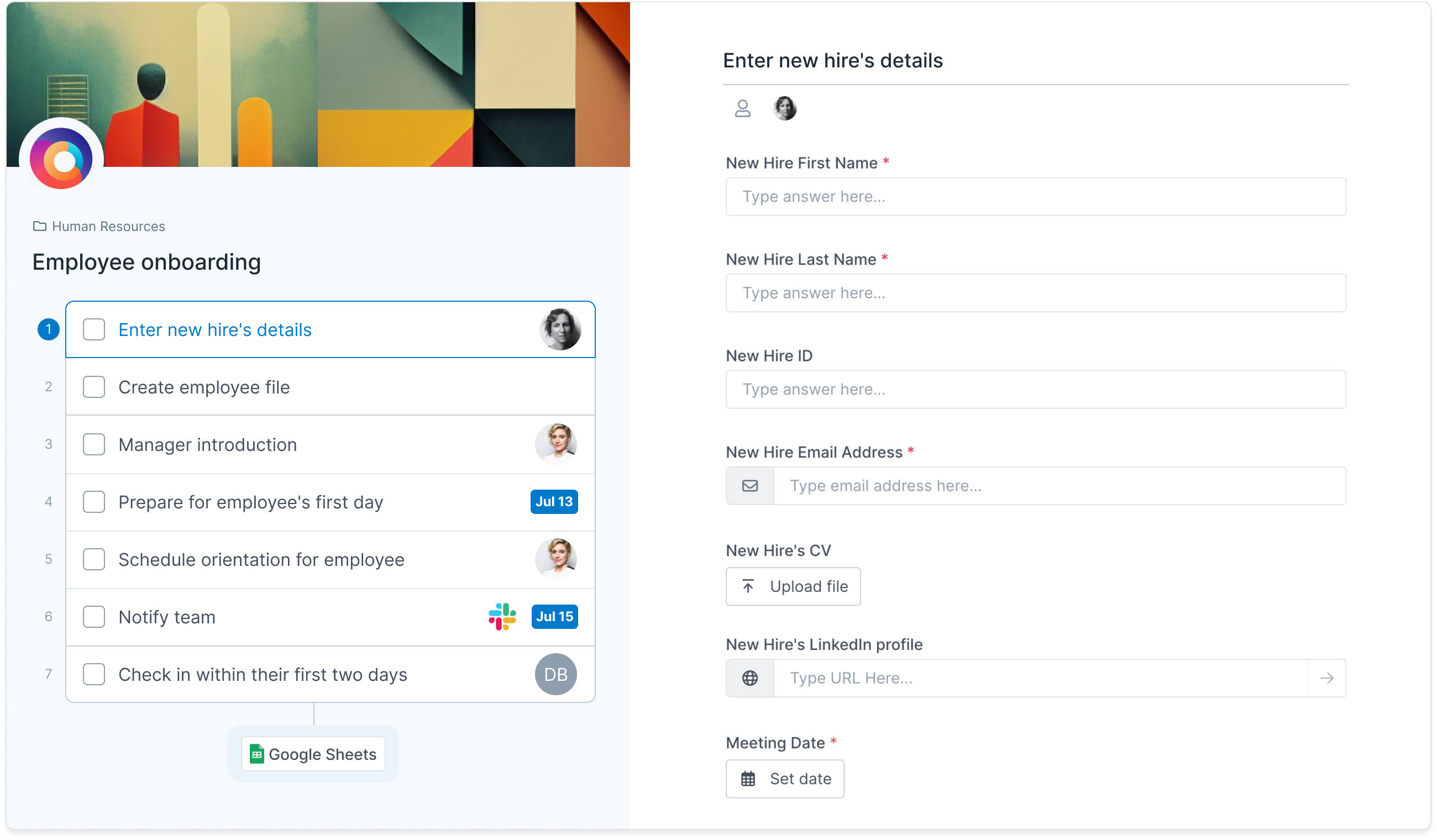 Cut through the clutter with finance automation
Say goodbye to chaotic, disorganized work. Process Street offers streamlined process management designed to keep your finance team organized, efficient, and on the same page.
Get started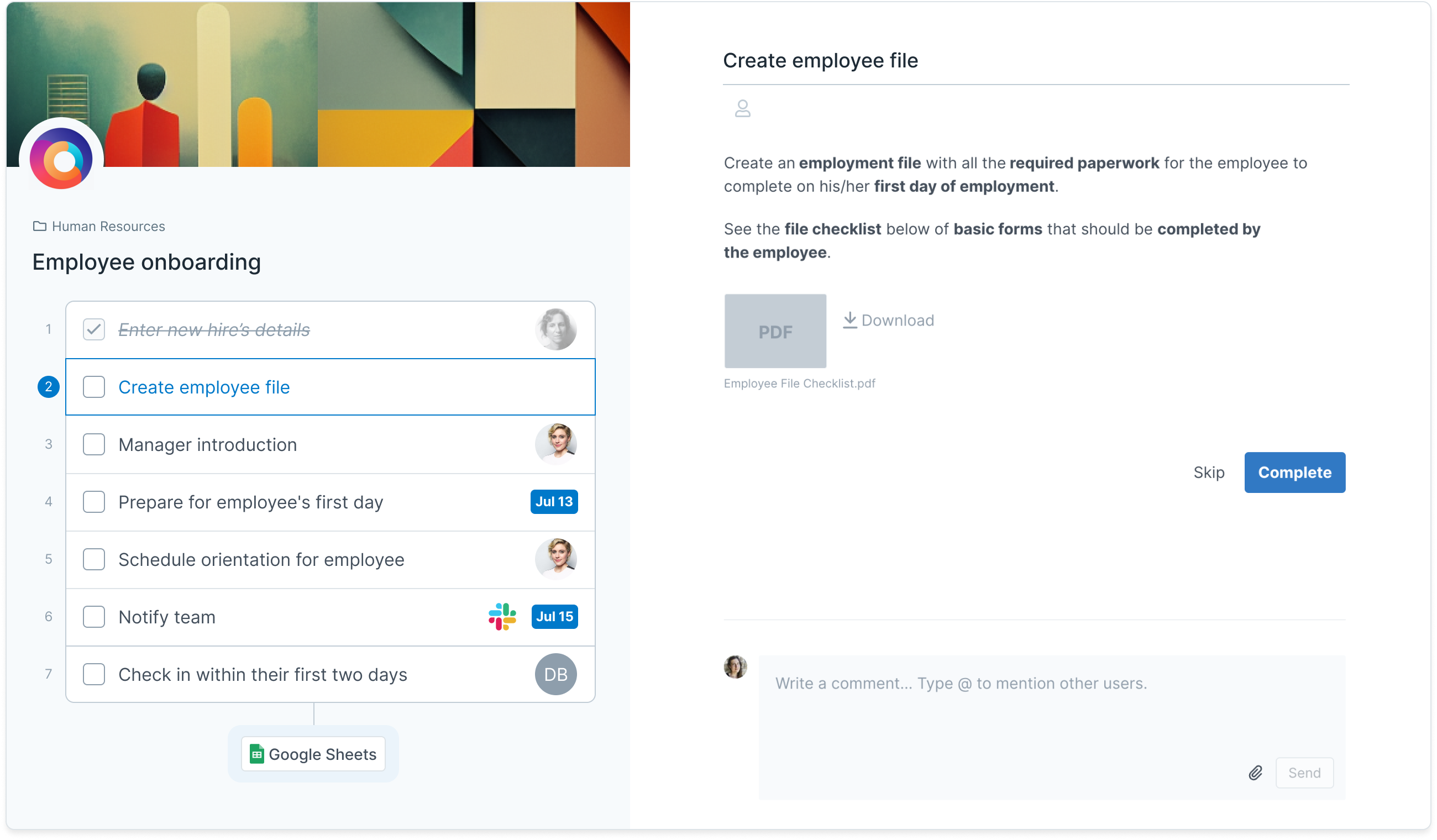 Rise above regulations ensuring compliance made easy
With our robust tracking capabilities, workflows, and Process AI ensure that every operation meets industry standards and regulatory requirements.
Get started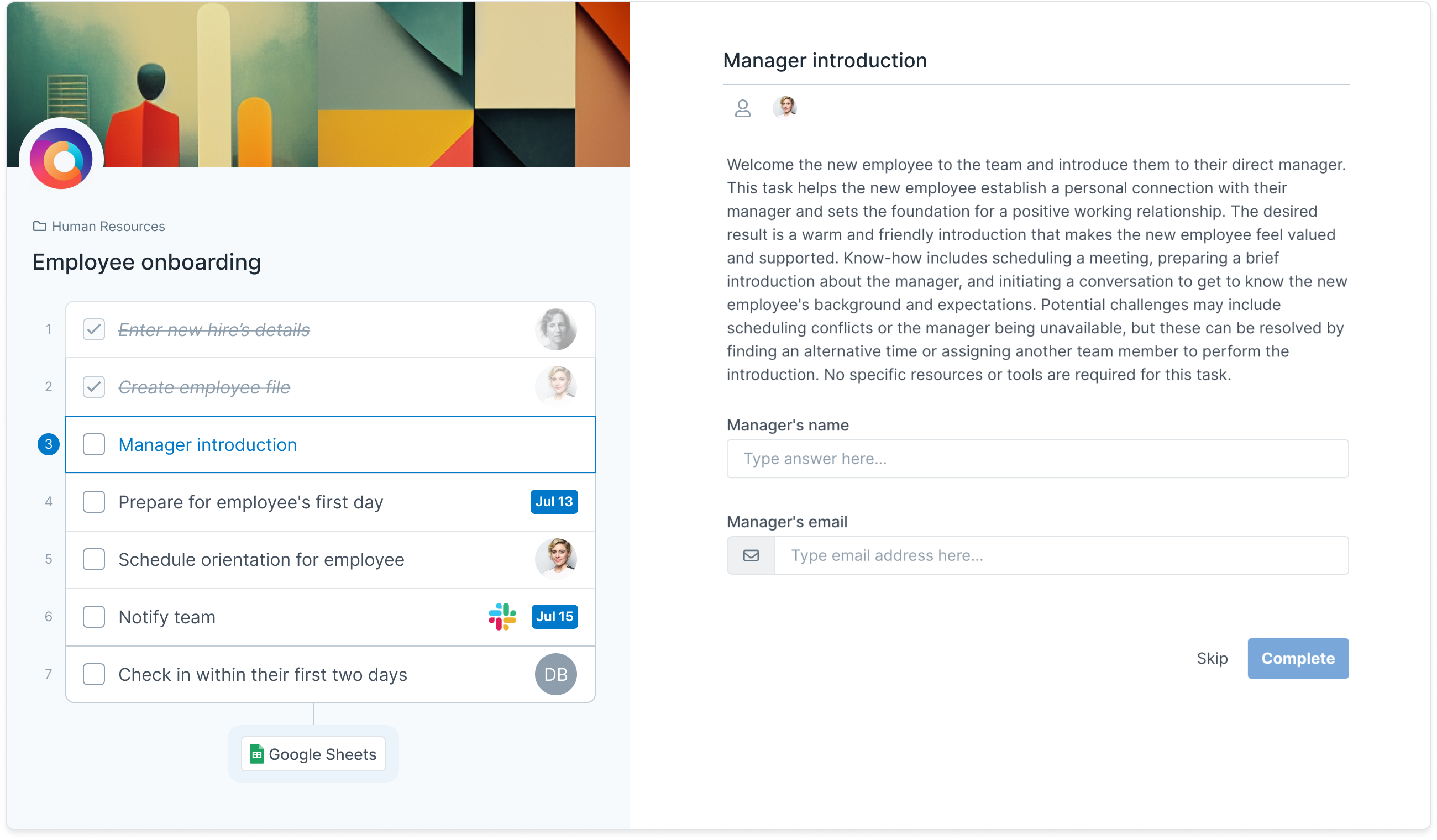 Drive efficiency with process automation and AI
Automate repetitive tasks and reduce manual workloads with Finance AI Tasks and our advanced workflow automation features. Dedicate your finance team's time to strategic work rather than being tied down in routine tasks.
Get started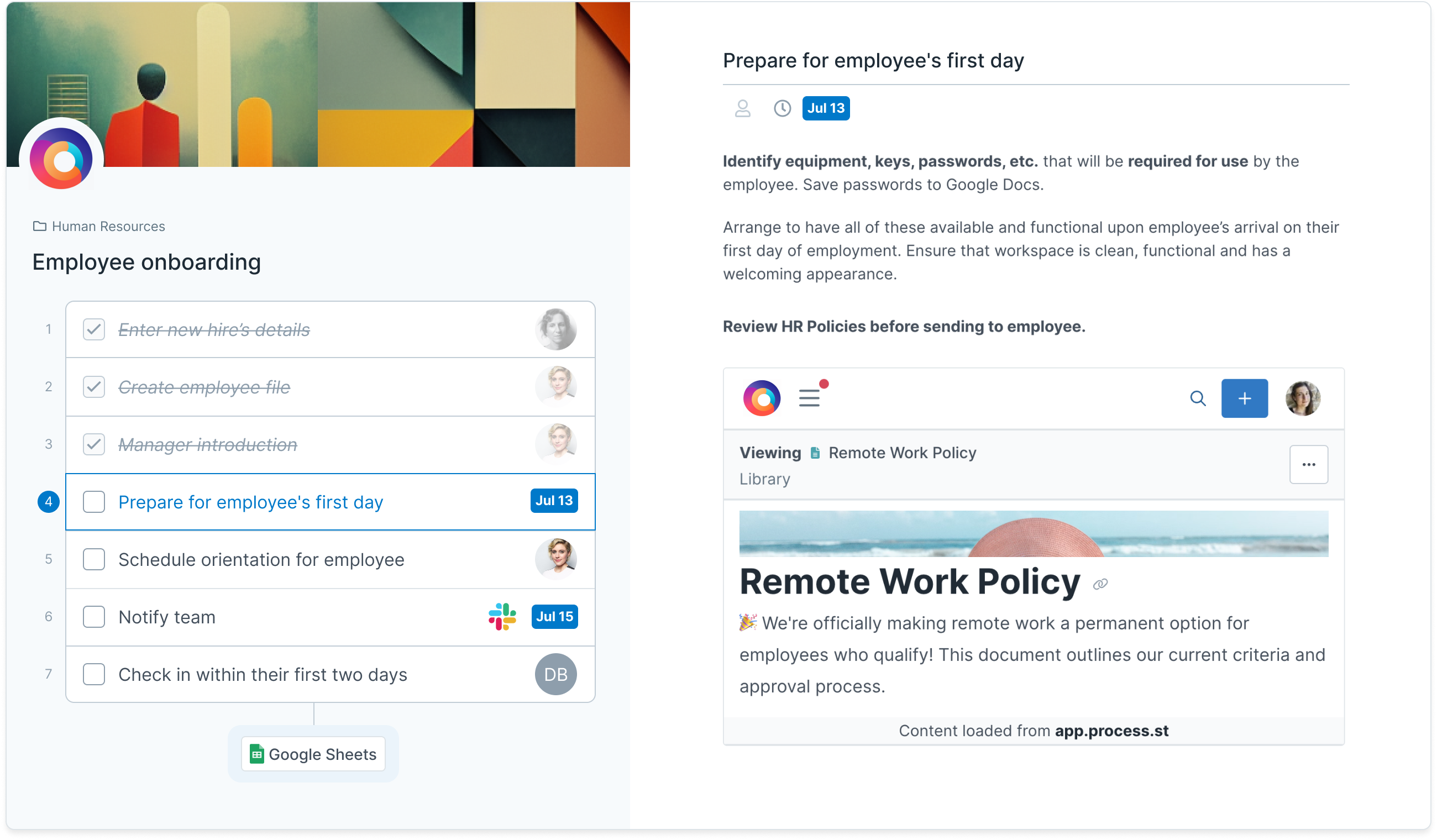 Keeping it together integrations for better workflow
Process Street integrates seamlessly with your existing finance software making data transfer smooth and error-free.
Get started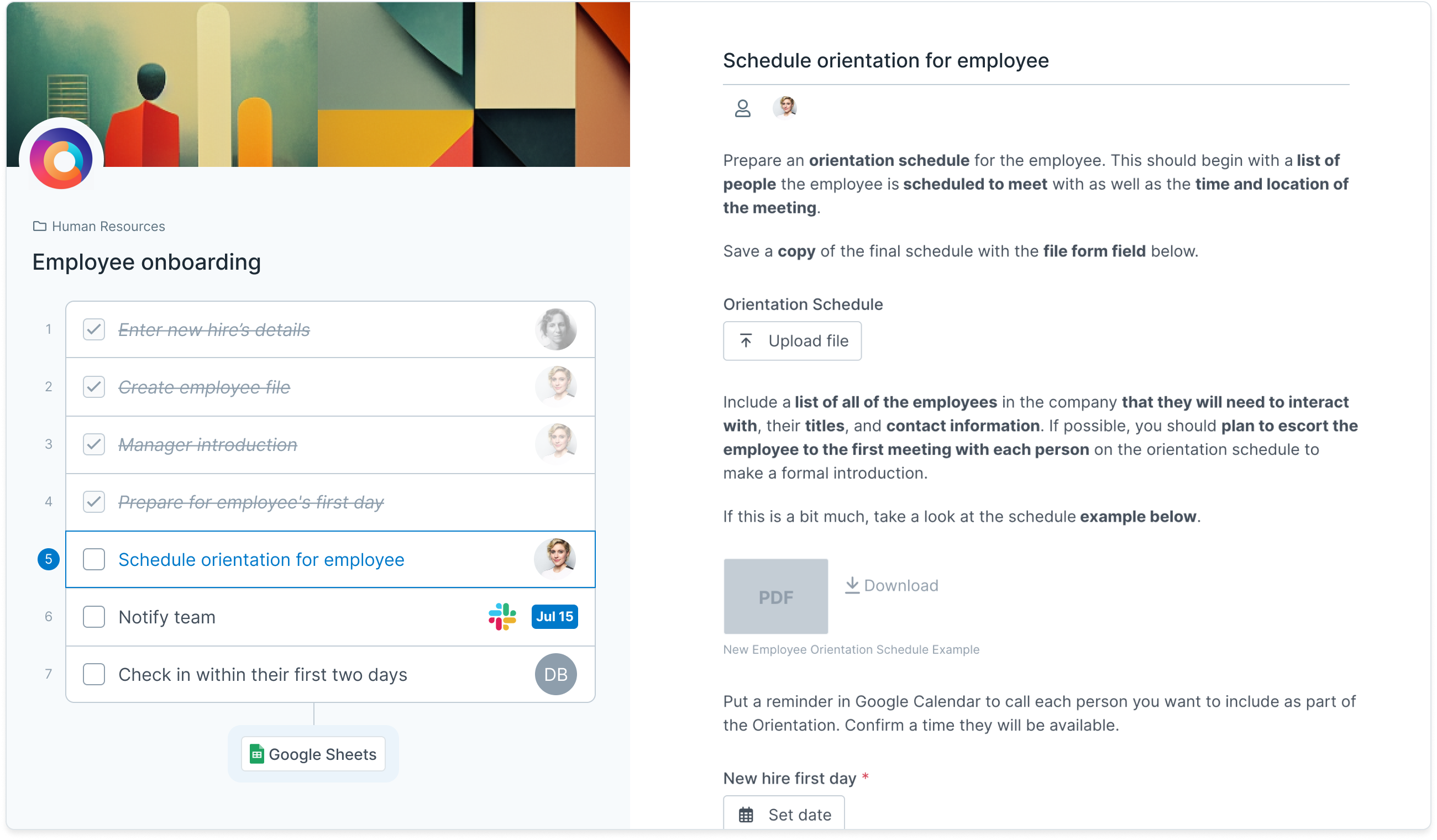 Security and ease in managing financial data
Our platform is built with stringent security protocols to protect sensitive financial information while ensuring easy access for authorized users.
Get started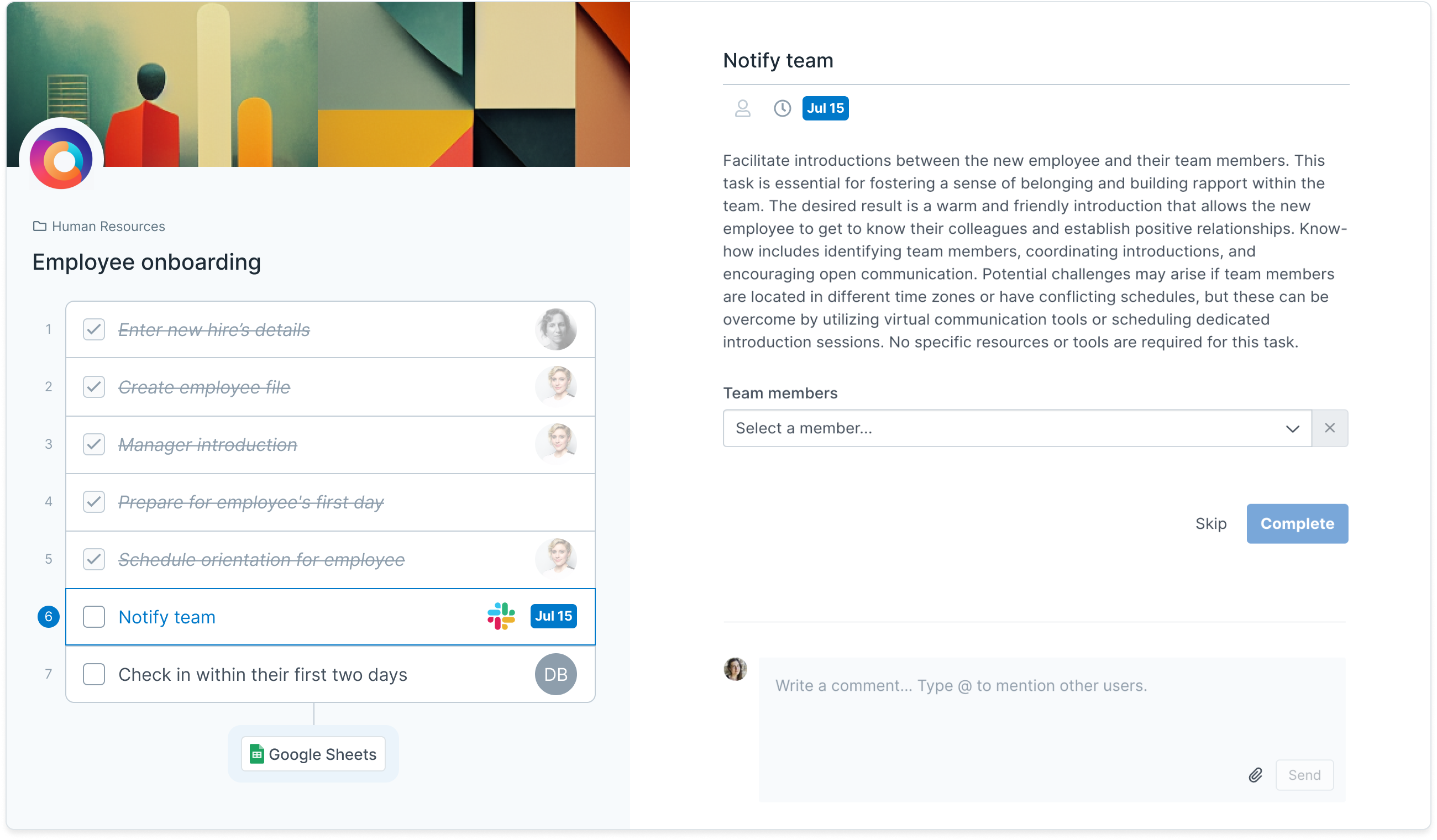 Breeze through onboarding and training
Introduce new hires to your processes effortlessly with detailed process documentation that's easy to follow - reducing errors and speeding up training time.
Get started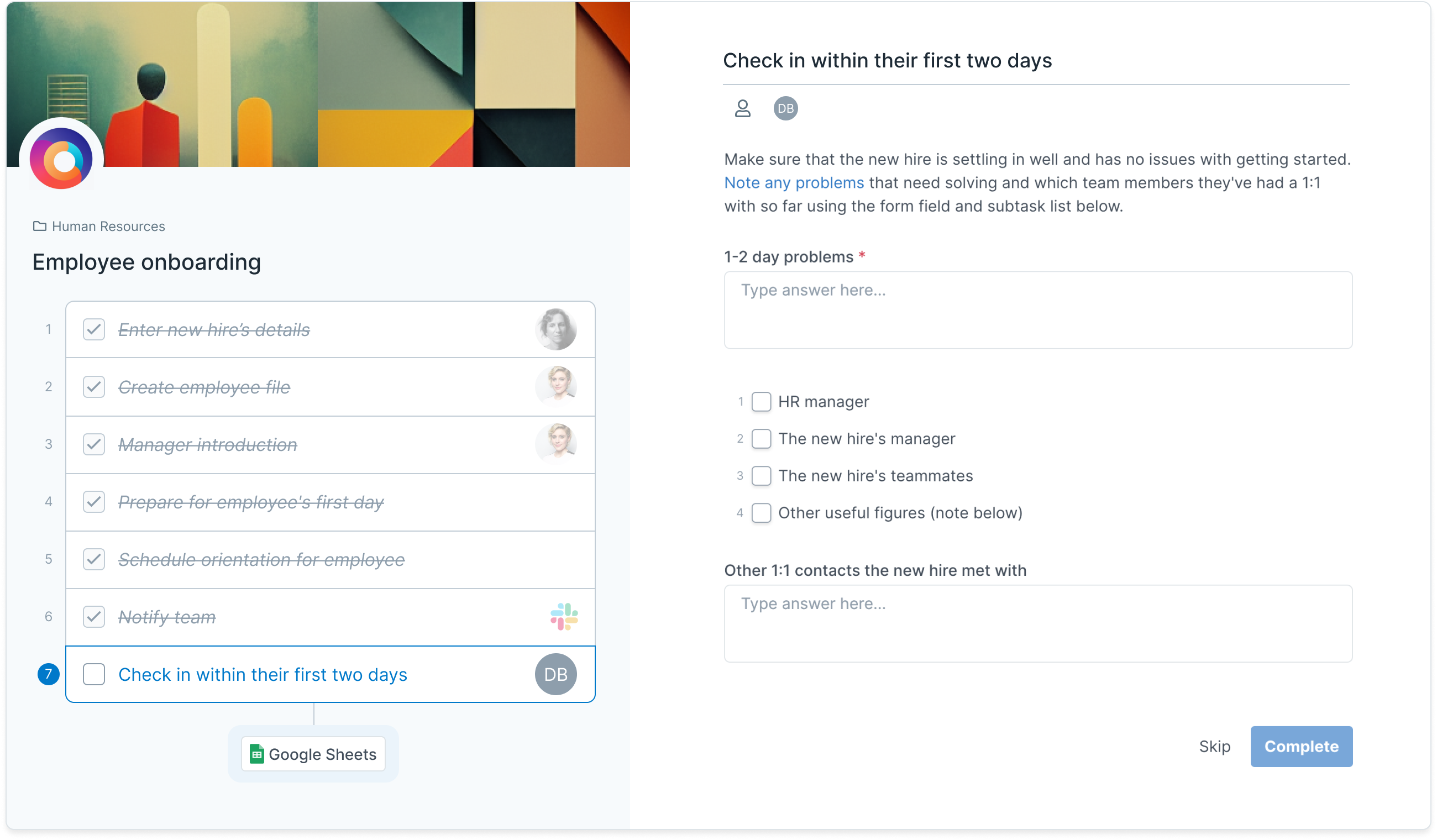 Command visibility and control in Finance
Identify bottlenecks, measure performance, and drive continuous improvement in your financial processes.
Get started