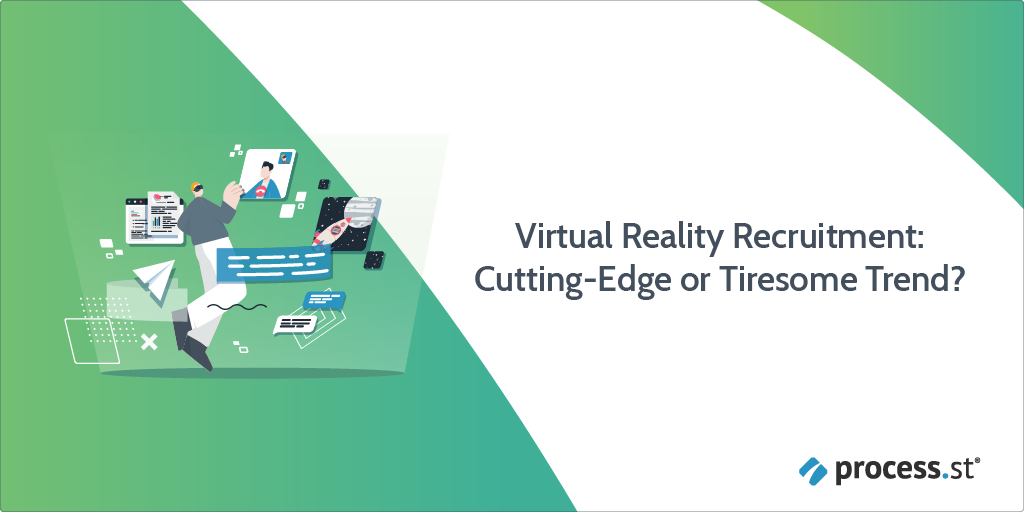 Virtual reality recruitment is a growing trend in the recruiting world, thanks to the many benefits it offers. This is especially relevant for employer branding because virtual reality offers an immersive experience that allows candidates to engage with your brand directly. 
Imagine candidates many miles away from you being able to put on a headset, and get an office tour! VR has many promising advantages for remote and hybrid hiring.
Stick here to learn more about how you can use VR in recruitment and whether VR is really the future of recruiting.
We'll be covering:
Continue Reading