JOIN OVER 450,000 PROCESS STREET USERS



GRC software that aligns IT with business goals.…
Simplify governance, risk, and compliance with Process Street.

Identify risks & make better decisions with the Checklist Dashboard. Keep track of all your GRC processes with one quick glance.

Create GRC process checklists for your teams to follow so they can reduce mistakes, remain compliant, and stay aligned with business goals.

Bring teams together by assigning tasks, adding comments, setting deadlines, and monitoring GRC processes across the entire workforce.
Finding what you need has never been easier. Store all your GRC processes in one central place to make them easy to find, easy to access, and easy to update.
With zero code and a simple, easy-to-use interface - anyone can use Process Street's GRC software. Spend less on training and more on your GRC strategy.

We definitely love Process Street. Not only has it allowed us to save days in time, it's improved employee happiness and helped us to save over $1m in operating expense!




Pam Levin, Innovation Manager, Elite Business Ventures, Inc.
Use GRC software to reach goals, spot risks & manage compliance. Here's how: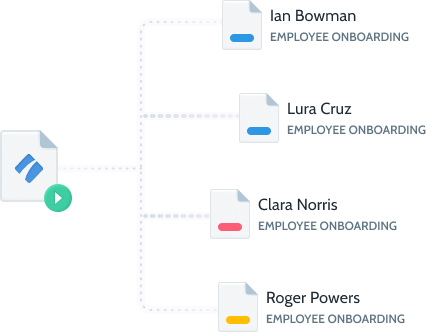 Create templates to enforce GRC initiatives & prevent mistakes
Reduce mistakes and cut costs by standardizing your approach to your GRC initiatives. Create templates for all your GRC processes and make sure your team takes the right steps, each time they complete a GRC related process.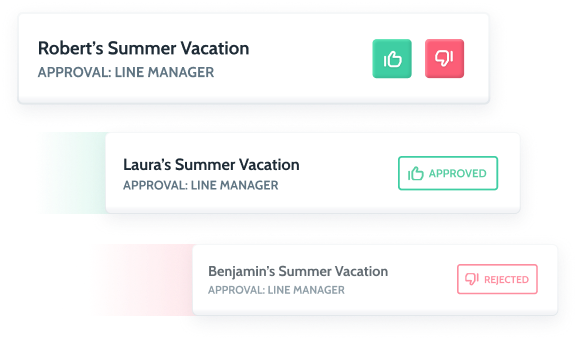 Approve GRC documents & decisions to remain in control
Never let an important decision or document slip through the cracks again with our Approvals feature. Reject or approve GRC related documents and decisions with one click, wherever you are.
Complete GRC processes together to share the load
Encourage teams and departments to collaborate on GRC initiatives by sharing processes, assigning tasks, adding comments, and setting deadlines. Bring the best out of your workforce.
Connect GRC processes to other tools to create efficiencies
Process Street's GRC software allows you to connect your GRC processes to the apps you use on a daily basis. Say goodbye to manual tasks and automatically transfer data between platforms. Save time, money & effort.
Capture & store GRC data securely to remain compliant
Record evidence, provide audit trails, and minimize compliance risks by adding form fields to your GRC process templates. Gather key information, files, and documents and store them all securely within the cloud.
Streamline complex GRC processes & keep things simple
Simplify complicated GRC processes with Conditional Logic. Instead of building multiple templates, create one single process that fits multiple different scenarios using intelligent if/then logic.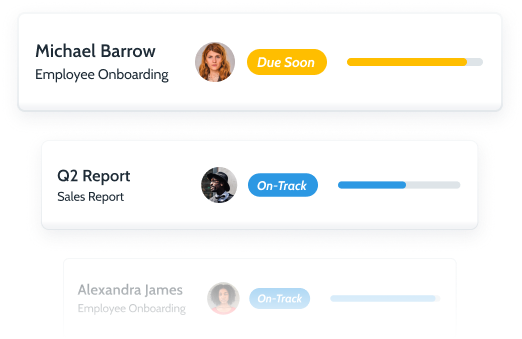 Spot risks, monitor GRC progress, & make better decisions
Make better decisions, more confidently, with one quick glance at your Checklist Dashboard. Understand the status of each GRC process, know who's accountable for it, whether it's on time, and if there are any problems.
Simplify governance, risk and compliance with Process Street
Sebastian Igreti
CEO, TechMD
TechMD uses Process Street for all core processes including employee onboarding, active directory management, and workstation repair processing.
Their team relies on our platform for managing day to day core business processes and operations.
WATCH CUSTOMER VIDEO
Clive Bertige
CEO, Mailine Automotive
Mainline Autobody manages its core repair and insurance processes on Process Street. The team uses them to onboard and train new employees, create procedures for quality control, and to improve visibility across their operations.
With Process Street they are able to create, track, optimize and automate their standard operating procedures.
WATCH CUSTOMER VIDEO
This is how others are using Process Street's GRC software.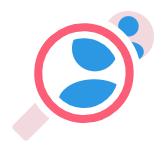 Why teams around the world 💙 Process Street.
"We could have created a traditional playbook in MS Word, but we wanted something more action-oriented. We want everyone to feel they are responsible for executing on something rather than just reading something."
Jeremy Smith
DIRECTOR PRODUCT DEVELOPMENT
"An elegant, yet efficient, checklist tool! I love the overall design and the simple way that you can update or change a process. You can tell how much thought went into things like click reduction and ease of use."
Matthew Kelley
PRESIDENT
"We have recently plugged Process.st in as our top level process management tool. It is a seamless fit into our already existing project management software and allows us to track individual project processes without being weighed down by unnecessary features."
Gil Snir
CEO
"Awesome product. The guys have put huge effort into this app and focused on simplicity and ease of use. The product oozes quality. Nice one."
Paul Clifford
CEO
Test drive Process Street's GRC software! Use our free pre-made templates to prevent risks & ensure compliance.
Our template library has hundreds of pre-made templates all designed to help you control your organizational processes, manage your risks, and keep your business compliant.
ISO 9001 Internal Audit Checklist
Use this template to assess and verify the effectiveness of your quality management system (QMS). Follow this process to make sure your QMS conforms to ISO 9001:2015 standards. Make sure that basic requirements have been addressed, that adequate evidence has been recorded, that you're documenting relevant processes and procedures, and that you're improving the performance of your quality management system.
Use this checklist to streamline your risk management process. Following a systemic framework for managing risk within your organization will allow you to adopt a proactive approach to risk and start capitalizing on deviations from standard procedures. Follow this process to document your business goals and identify all possible risks. Then, assess the impact, determine your response strategies, and monitor these risks carefully.
Got questions? Get answers at our monthly webinars.
REGISTER FOR OUR WEBINARS
Got a question about risk management? Need help with compliance issues? Want to discuss GRC processes? Get the latest updates, the best advice, and all of your questions answered by the experts at Process Street. Register now and see you at the next one!
The best blog in the business
Expert insight, knowledge, tips, and tricks at your fingertips!
Read this and find out why you should use ISO 27001 to implement your Information Security Management System (ISMS) and learn the best practices for auditing it.
Unsuccessful systemic risk management has cost every US citizen $70,000! Learn how, why, and what you can do to manage your systemic risks, successfully.
This post identifies how to protect yourself against hackers by installing rigorous cybersecurity practices into your everyday business workflows using checklists.
Browse our video library and see how you can use Process Street's GRC software to simplify governance, risk, and compliance.
Understand the fundamentals and establish how and why you should use Process Street to build your GRC processes.
Make sure you have the chance to approve or reject important GRC documents and decisions with Approvals.
Conditional Logic can simplify your GRC processes. Learn how to create one process that fits multiple situations.
Creating & Editing Templates
Discover how easy it is to create and edit your GRC processes. This is a must-see for Process Street beginners!
Take it back to basics and remind yourself when to create a GRC template and when to run a checklist from that template.
Bring some order to your GRC processes by using Stop Tasks to make sure tasks get done in the right order.
Up-level the way your team manages governance, risk and compliance