How do you overcome the Great Resignation or the War for Talent?
You could try to rethink your recurring tasks and improve your existing processes.
The answer would be a high-speed ecosystem that uses your checklists and tasks to create optimized workflows. A solution like that would need to be available anywhere and at any time.
The perfect solution would come with automation as well as optimization. It would also carry a guarantee of no-friction learning and great help support.
What you need is an online office that isn't complicated.
Process Street can show you how that works and give you 8 hiring processes for free.
So, read on to learn how to streamline and automate your hiring processes:
#1: Create an effective hiring process
The hiring process has been improved upon by no less than Ari Meisel and Ray Dalio. To get the best talent, they hammered and trimmed their process. In a talent shortage, though, hammering and trimming may not be enough. It's time to streamline.
What exactly does streamline mean? It means to incorporate working methods that are:
Faster
Simpler
You can make your hiring process faster by creating a timeline. First, you should identify your short and long-term needs. Always be precise about starting dates. Also, rethink the purpose of your existing processes:
Understand your company.
Carefully consider the job vacancy.
Examine the department it will be in.
In terms of a simple hiring process, are you systematically reviewing your brand? A good brand should be like a magnet that can be made stronger and attract talented candidates to you.
One of the most effective ways to improve your hiring process is to Google yourself. Bad reviews are damaging to your brand. They will also stop people from applying to your vacancies. Always answer negative reviews to show candidates you are open to criticism and improvement.
Hiring Process Template
Click here to get the Hiring Process Template!
#2: Use SEO keywords in job descriptions
SEO (search engine optimization) means using words often searched for on Google.
SEO can be straightforward and make work quicker. With a large slice of the global workforce considering leaving their employer, you must be specific. It is better to provide more information upfront. As well as your online job description, include a list of frequently asked questions (featuring keywords) to speed things up.
Your keywords should be industry-specific to attract talented candidates. If you are going after IT professionals, think carefully about the wording in the job descriptions. Ask your IT staff what keywords would attract them.
SEO can also help you to cut down on the number of unsuitable applicants. Try using long-tail keywords (specific keyphrases). They will make your vacancy more visible to candidates who have relevant experience. As an example, instead of stating the following in a job description:
"Applicants must speak business Japanese."
Be more specific:
"Applicants must be JLPT N2 certificated."
How to Use SEO Keywords in Job Descriptions Template
Click here to get the How to Use SEO Keywords in Job Descriptions Template!
#3: Improve the intake meeting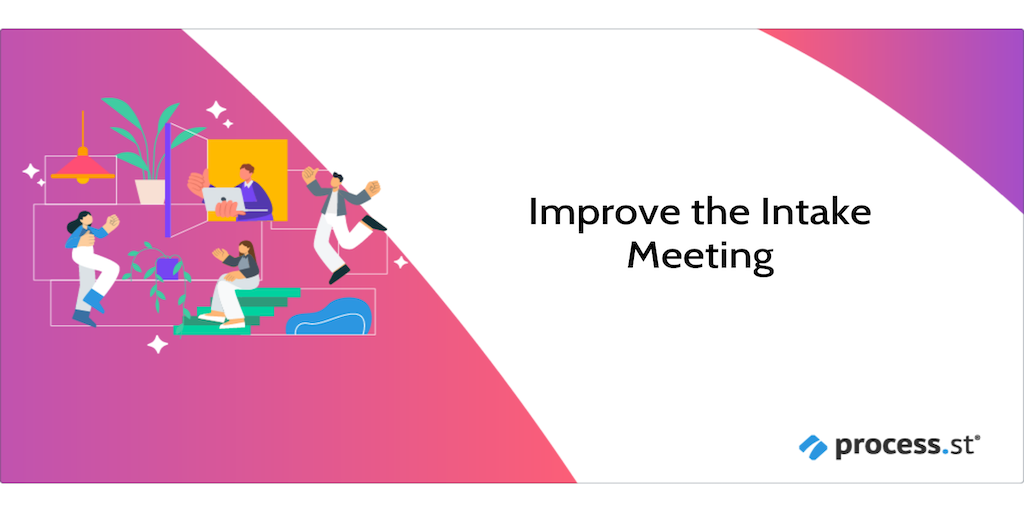 An intake meeting helps to learn more about the requirements of a hiring manager. Intake meetings help collaboration by making sure everyone is on the same page. They are essential for dealing with unique vacancies.
Good quality research before the intake meeting is the key to avoiding any bottlenecks (delays). You need to define important details about the vacancy before your intake meeting with the hiring manager. You should ask yourself:
What is the job title?
The job requirements?
The average salary?
What is the budget needed to fill this vacancy?
Will there be enough suitable candidates?
If you identify that the vacancy will need to go to a specialist recruiter, you may also save time on duplicated work.
Improve the Intake Meeting Template
Click here to get the Improve the Intake Meeting Template!
#4: The HR manager's guide to job sites
The first thing to do before choosing a site to post jobs on is to look at the length of your current application forms. 60% of applicants quit filling out lengthy online applications due to time. If you are struggling to attract the talent you want, consider reviewing your current application process.
When posting online, try to make the process brisk and uncomplicated by looking at sites that allow application by résumé. It may seem like a lazy option to some people, but there are advantages. With options such as "Easy Apply" on LinkedIn, you can rapidly see the candidate's past and present job titles, education, and skills. Add scanning software such as Sage HR into the mix to make finding suitable candidates a faster process.
The HR Manager's Guide to Job Sites Workflow Template
Click here to get The HR Manager's Guide to Job Sites Workflow Template!
#5: How to design the take-home test
Aptitude tests are on the rise. Over the next few years, 88% of organizations will use them. The tests involve those such as the big five personality test. You may already know that skills such as problem-solving, prioritization, and numerical ability are tested.
Likewise, a take-home test can be a small project demonstrating problem-solving skills.
You can use two secrets to design the perfect take-home test. The first is that the test should include problems the role itself may encounter.
The second secret to designing your project is to discover soft skills. Research suggests that your employee's soft skills could increase your revenue by $90,000. It's forecast that, in the future, two-thirds of jobs will be soft skill-intensive.
Soft skills are human qualities such as:
Emotional intelligence
Adaptability
Resilience
For that reason, ask the hiring manager to call the candidate. They can negotiate the take-home test completion date. More importantly, they can test the candidate's soft skills during the call.
Big Five Personality Test (Structure Template)
Click here to get the Big Five Personality Test (Structure Template)!
#6: Screening interviews that avoid unconscious bias
62% of candidates lose interest in a position if they don't hear back after two weeks from the initial interview date. It's believed that being the first to make an offer may reduce new hire salary costs. This is because the longer the candidate is looking for a job, the possibility of them receiving other offers increases. Complicated processes may mean losing out on great talent.
Try to make your interviews more efficient. Google once decided that four interviews were enough to make a reliable hiring decision with 86% confidence. It may be more helpful to provide candidates with a hire-by date. When arranging interviews, using a panel structure will help to limit unconscious bias.
More effective screening interviews
Also, consider asking specific questions. Don't rely on outdated behavioral questions. Disney once consulted the Gallup organization to find out what questions to ask. You can also use structured interviews.
Our free ebook, The Complete Guide to Business Process Management, describes how Google redesigned its hiring process with structured, process-driven interviews.
Avoiding unconscious bias in screening interviews
Automation has helped Process Street provide resources to promote diversity and avoid unconscious bias. We've found this can be done and still keep screening interviews efficient and effective.
"By acknowledging the unfair playing field and giving all applicants an equal chance—especially through diversity and belonging initiatives—employers have a chance to right a systemic wrong."

– Checkr, How to Be a Fair Chance Employer
Our customers strongly agree with the above statement. For that reason, the following templates are available from our gallery:
An unconscious bias training guide;
A diversity hiring process;
A diversity management monthly audit.
Please help yourself to a free copy of our Avoiding Unconscious Bias Workflow Template:
Avoiding Unconscious Bias Workflow Template
Click here to get the Avoiding Unconscious Bias Workflow Template!
#7: The job offer approval process
You don't want to wait too long to make a job offer. And you don't want the perfect candidate to walk away to another company. The golden rule is to try to make an offer less than 24 hours after a final interview. You can also try to use an element of persuasion.
In line with the soft skills previously mentioned, pick up the phone and give the candidate a call.
Be:
Specific by explaining how you acquired your job.
Persuasive by saying why you've stayed with the company.
Enthusiastic when outlining the perks and benefits package on offer.
Start with the subject of soft skills, and use them to explain how your company would be great for the candidate.
Soft skills are essential HR manager skills. The talent shortage has made such skills even more relevant.
To help, Process Street has made the tasks involved in job offers easier by streamlining them in our free Job Offer Approval Process Workflow Template.
Job Offer Approval Process Workflow Template
Click here to get the Job Offer Approval Process Workflow Template!
#8: Help new hires from day one
"Finding good talent is hard. Finding ways to keep good talent remains even harder."

– Lee-Anne Edwards, Culture Driven Recruiting
When a new employee joins you, the word retention is likely to pop into your head. To encourage new hires to stay in the long run, make their first impressions count. Focus on making their first day organized and one to remember for the right reasons.
To help you with the process, we're offering the template below for free. It's designed to help with your new hire's onboarding from the first day of their employment:
New Hire Checklist Template
Click here to get the New Hire Checklist Template!
In addition to free templates, we suggest future-proofing your organization by encouraging your employees to up their skill levels. Our product, Pages, is free forever and lets you capture, organize, and share your operational knowledge, such as an SOP. That makes it ideal for storing up-to-date training guides online. You could encourage your new hires to take a look at your online training guides while they're still in the onboarding process.
Pages also helps you to organize and run optimized workflows. You can take a look at this process, in under 3 minutes, with this helpful video guide:
As demonstrated by the free templates we've included, Process Street automates your low-skilled, recurring work into a streamlined process. Here are some other advantages of using them:
You can concentrate on valuable work and not lose time on repetitive tasks.
Our workflows mean inexperienced staff can run complex processes and complete them correctly.
Human error is reduced by not having to be dependent on memory.
Our software saves companies hours of their time.
Our workflow management software can be seen in more detail in the below YouTube webinar:
You can also book an online no-obligation demo!
Please let us know if you have any other questions in the comments below. We'd love to hear from you!