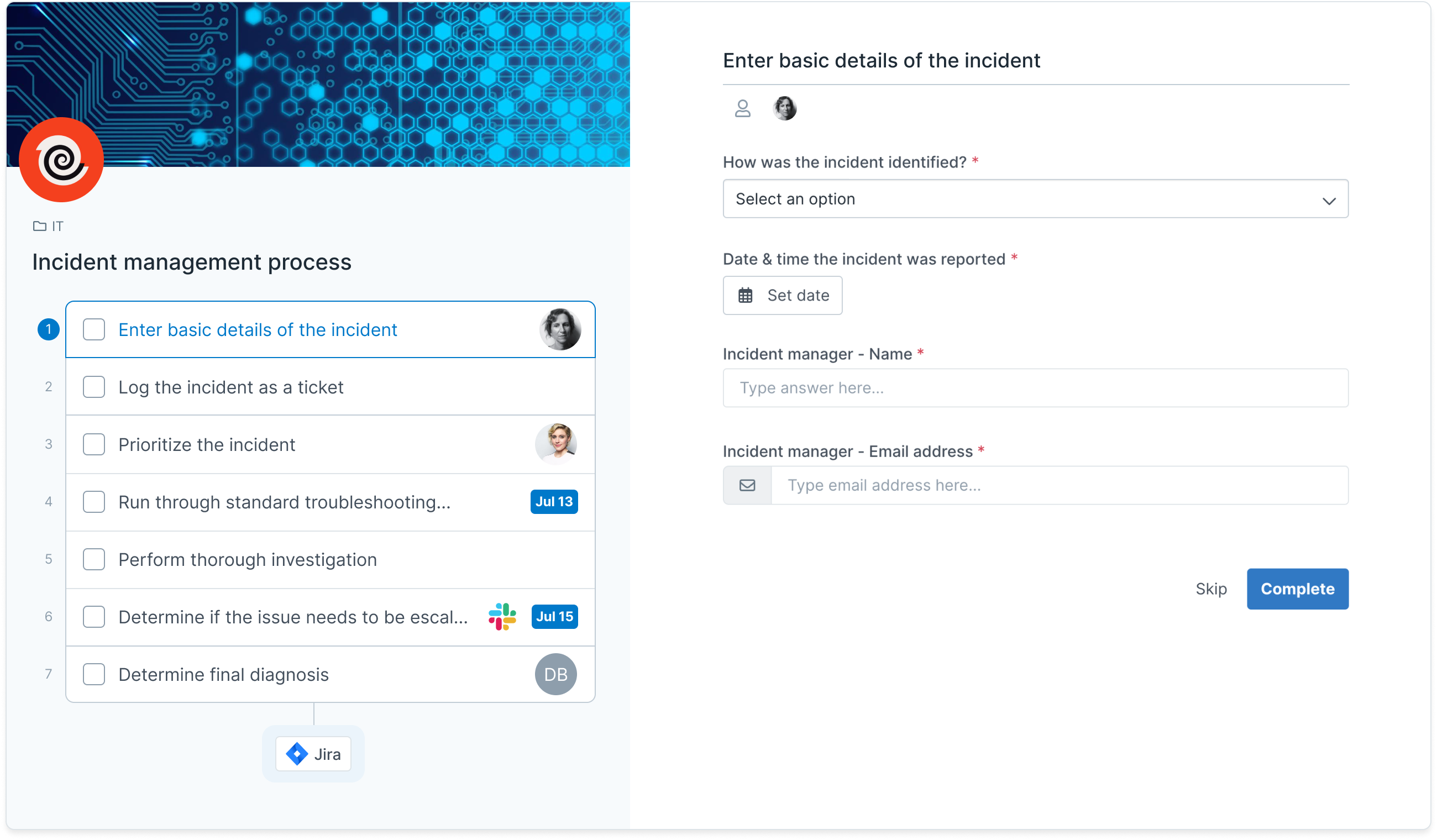 Navigate IT with ease
Process Street streamlines complex workflows, reducing errors and boosting productivity, making IT Project Management simpler than ever.
Get started
One source for IT process automation
Avoid information silos and keep your entire team aligned with our platform serving as a single source of truth for all your IT processes.
Get started
Seamless IT integration for peak efficiency
Get more out of your existing IT tools by connecting seamlessly with Process Street Workflows in order to create an efficient, integrated ecosystem.
Get started
Transform metrics into meaningful narratives
Make informed decisions with insights from real-time reporting and analytics on your most important IT processes.
Get started
Replicate excellence every time
Ensure high-quality work every time by developing repeatable, consistent procedures for everything from hardware setup to security threat response.
Get started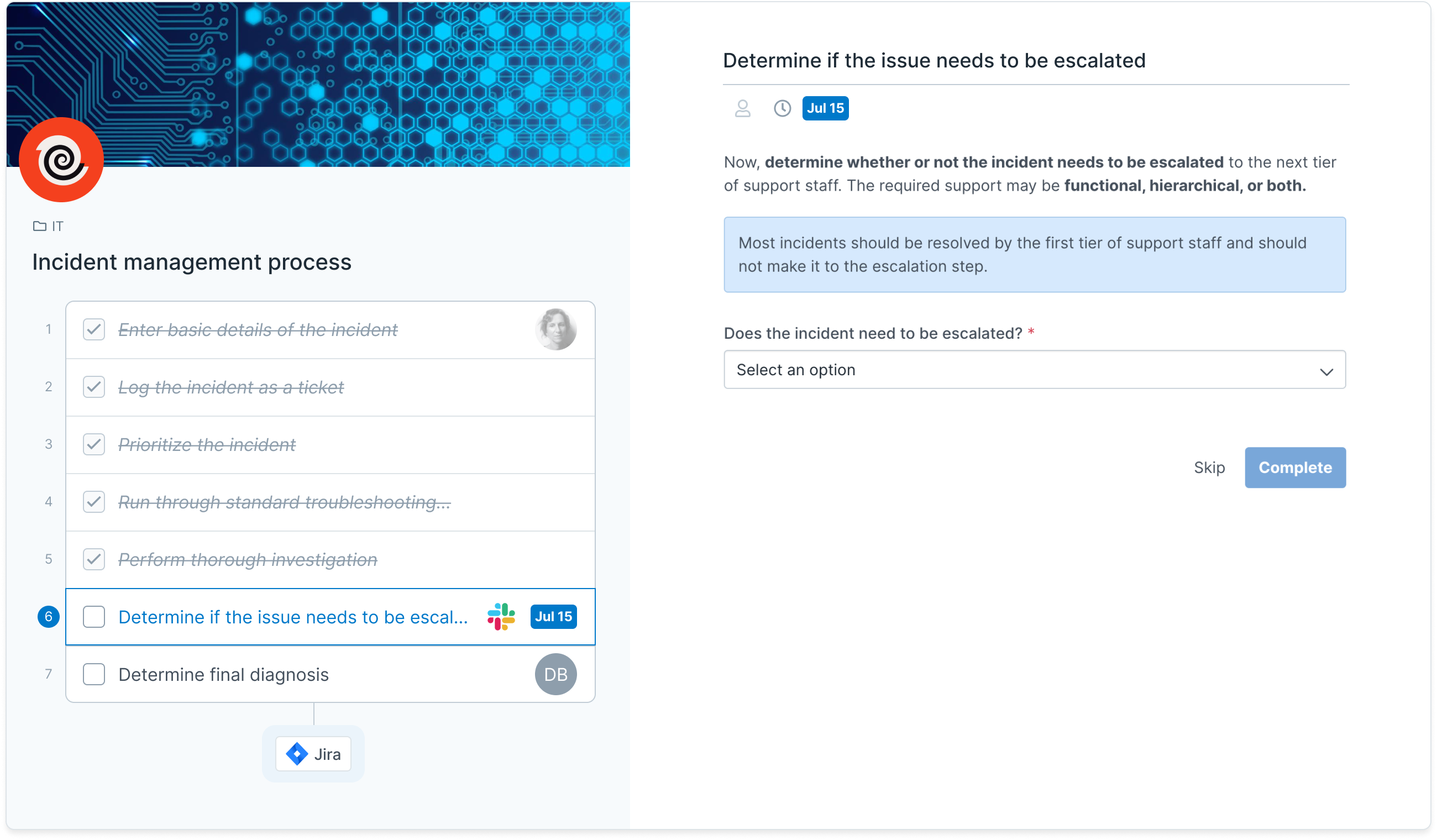 Scale effortlessly with Process Street
As your company grows, so does Process Street's capability to handle increased workload – making it an ideal choice for IT teams fast growing companies.
Get started
Prioritize impact without compromising on privacy
With advanced security measures that meet or exceed industry standards, you can trust Process Street to prioritize the safety of your data.
Get started