Marketing Workflow Software for Scalability, Growth, & Success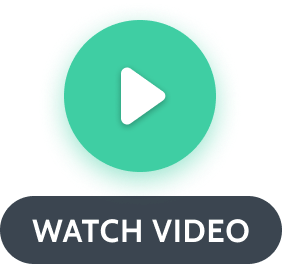 Automate, improve, & lower costs with one tool

JOIN OVER 450,000 PROCESS STREET USERS



Convert leads into sales with Process Street's marketing workflow software…
Use our marketing workflow software to optimize your team's performance & increase your campaign's success.

Document your marketing workflows in templates that can be accessed by the right personnel from anywhere at any time.

Use task permissions to tag documented marketing workflows, store them safely in the cloud, and find them quickly. Organize and control who can see what, when.

Documented marketing workflows are a single source of truth for how tasks should be executed. This leaves no room for misunderstandings, mistakes, or mishaps.

With clear marketing workflows to follow, new hires will pick tasks up quickly & easily. You'll spend less time training and they'll spend more time being productive.

You can make changes across all of your processes with a click of a button. So, you can experiment with your marketing workflows and continuously improve.

We definitely love Process Street. Not only has it allowed us to save days in time, it's improved employee happiness and helped us to save over $1m in operating expense!




Pam Levin, Innovation Manager, Elite Business Ventures, Inc.
Use marketing workflow software to crush your competition & optimize your processes!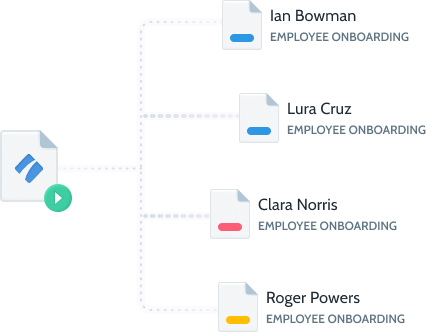 Standardize & build marketing workflows in seconds
Standardize your marketing workflows by documenting them in templates for your team to follow. With our easy-to-use drag-and-drop editor you can create, update, and improve your marketing processes in no time at all!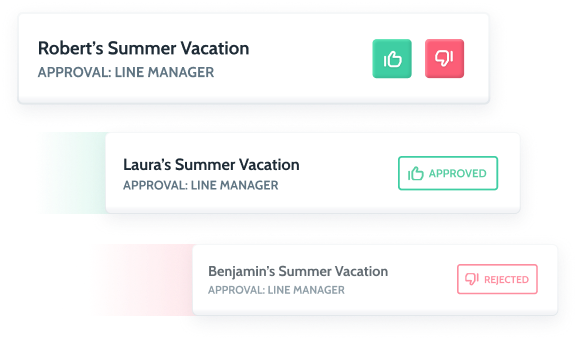 Make the right marketing decisions at the right time
Stay on top of critical decisions by adding Approvals to your marketing workflows. You'll be notified when important tasks, decisions, and documents need approval, so nothing will ever slip by unnoticed.
Create cohesive marketing workflows together
Encourage collaboration with Process Street's marketing workflow software by sharing processes, assigning tasks, providing feedback, and setting dynamic deadlines. Because afterall, teamwork makes the dream work.
Save time by automating your marketing workflows
Automate your manual tasks by connecting your marketing workflows to the apps you love via Zapier, webhooks, or API integration. Save time, money, & effort, while improving accuracy, productivity, & motivation.
Use your marketing workflows to collect & store key data
For the successful execution of your marketing efforts, add form fields to your marketing workflows. Use widgets such as long-text boxes, file uploads, and subtasks to collect, store, and access important data.
Create adaptable marketing workflows with Conditional Logic
Create marketing workflows that are interactive, dynamic, and adaptable using Conditional Logic. Your checklists will alter what tasks are presented, dependent on what data has been inputted.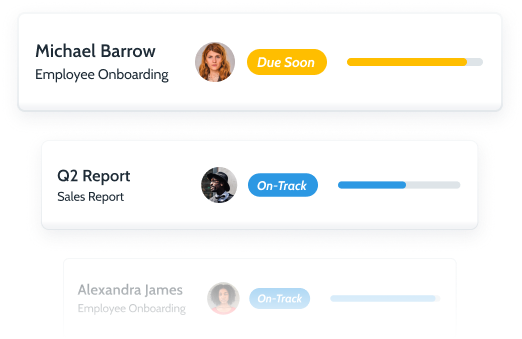 Check the status of your marketing workflows
Use the Checklist Dashboard to assess how your team is progressing with your marketing workflows. View the status of checklists, observe who is working on what, and note the due dates of workflow tasks.
Start improving and automating marketing team processes
Sebastian Igreti
CEO, TechMD
TechMD uses Process Street for all core processes including employee onboarding, active directory management, and workstation repair processing.
Their team relies on our platform for managing day to day core business processes and operations.
WATCH CUSTOMER VIDEO
Clive Bertige
CEO, Mailine Automotive
Mainline Autobody manages its core repair and insurance processes on Process Street. The team uses them to onboard and train new employees, create procedures for quality control, and to improve visibility across their operations.
With Process Street they are able to create, track, optimize and automate their standard operating procedures.
WATCH CUSTOMER VIDEO
This is how others are using marketing workflow software to scale, grow, & succeed:

Teams around the globe 💙 Process Street. Here's why
"We could have created a traditional playbook in MS Word, but we wanted something more action-oriented. We want everyone to feel they are responsible for executing on something rather than just reading something."
Jeremy Smith
DIRECTOR PRODUCT DEVELOPMENT
"An elegant, yet efficient, checklist tool! I love the overall design and the simple way that you can update or change a process. You can tell how much thought went into things like click reduction and ease of use."
Matthew Kelley
PRESIDENT
"We have recently plugged Process.st in as our top level process management tool. It is a seamless fit into our already existing project management software and allows us to track individual project processes without being weighed down by unnecessary features."
Gil Snir
CEO
"Awesome product. The guys have put huge effort into this app and focused on simplicity and ease of use. The product oozes quality. Nice one."
Paul Clifford
CEO
Drive growth & create structure with Process Street's marketing workflow software
Speed up your marketing workflows with our pre-made templates. Access our template library, browse our collection of marketing templates, and add them to your account, for free.
Content Marketing Workflow Management Checklist Template
Creating content and making sure your team meets every deadline should be an important part of your marketing strategy. Use this template to plan your content, align your content with your organizational goals, and make sure you have the right resources to deliver what you need. This template will help you ensure that workloads are being managed properly and your team's time is being spent optimally.
Quarterly Strategic Marketing Process
Strategic marketing planning involves gaining insight, setting goals and objectives, analyzing internal and external business factors, product planning, creating structure, and tracking and assessing progress made. Follow the set of practical steps in this Quarterly Strategic Marketing Process template to ensure you stay on top of your marketing strategy, branding, delivery time frames, and customer acquisition.
Process Street Webinars: Key Insights from Process Experts
REGISTER FOR OUR WEBINARS
Got questions? Find the answers at our monthly webinars. These webinars provide unique insight from experts across a wide range of industries, so join us and join in! See you there!
The best business & workflow blog
Sign up to stay informed & learn something new today!
Social media marketing is competitive & cutthroat, but automation is key. Get these automation tips, tricks, and tools to help you reach customers and drive sales on social.
Video content makes up 80% of all online traffic. It's a channel you need to leverage if you want to achieve and sustain maximum growth. So, read this and find out how!
Get to grips with the updated marketing communication mix and start connecting with your customers in the best, most cost-effective way.
Watch these videos to see how you can supercharge all your marketing processes using Process Street's marketing workflow software features!
Get a quick overview of Process Street's marketing workflow software and start optimizing your marketing workflows now!
Learn how to approve or reject key documents, decisions, and tasks by adding Approvals to your marketing workflows.
Why create extra work? Save time & effort by simplifying complex marketing workflows using powerful if/then logic.
Creating & Editing Templates
Start at the very beginning and see how easy it is to create, edit, and improve your marketing workflows using Process Street.
Watch how to document your marketing workflows in templates and run single instances of those templates as checklists.
Bring order to your marketing workflows with Stop Tasks. Make sure tasks are done in the right order, at the right time, every time.
Up-level your marketing team processes and convert more leads