User permissions can be managed on a template-by-template basis to allow full control of who can see, access, and/or edit each template.
How to manage template user permissions
To manage template permissions, first click the cog next to the template's name in your dashboard.
Next, click the "Share template" button in the right-hand menu.
To invite a new user or group, type their email address or name in the provided field and hit "Add". This works in the same way as managing folder permissions.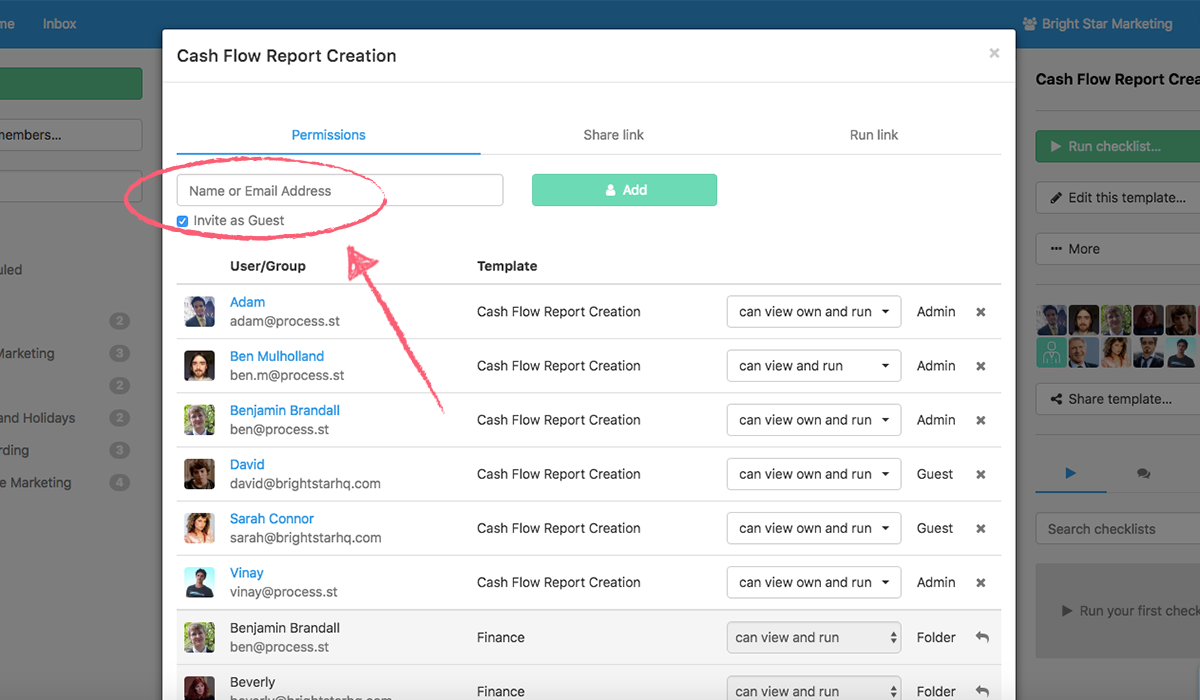 You can also see the template permissions of existing users in the lower half of the screen. If you are an admin, you can change a user's permission level by using the dropdown next to their name.
What do user permission levels mean?
To learn more, check out our help articles on managing user permissions, folder permissions, and checklist permissions.