You can set the permissions of users (either individually or as a group) on individual folders.
This allows you to grant custom levels of access to your folders and any templates contained within them.
Users: In order to manage folder permissions, you must be an Administrator or a Member who has been given 'can edit' permission by your Administrator.
How to access and use the folder manager
Start from your template dashboard, then navigate to the folder you would like to set permissions on. Click the cog next to the folder's name and click on "Assign Members".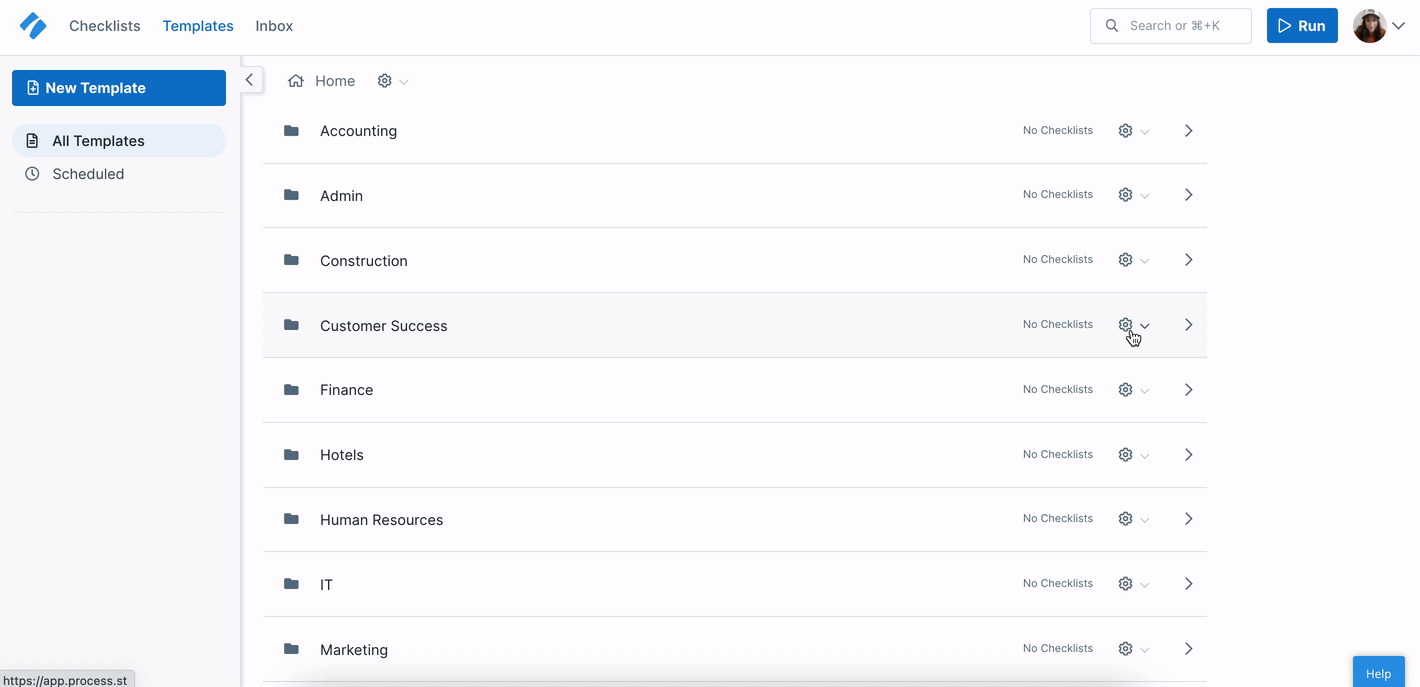 You will be taken to the "Members" tab of your folder's manager. Here you can see any current users and groups assigned to the folder, along with their permission level. Use the dropdown shown above, to select the required permission level.
Note: If it's the first time you've visited this page, you will see the "All Members" group. This is a default group, which you can delete if you want to restrict access to only selected users or groups.
You can remove a user or a group from a folder by clicking the "Remove User" icon at the far right of their entry in the folder manager.
Users can also be invited to a folder by filling in their email address in the field provided, then clicking "Add". To invite someone as a Guest, check the box below the email field and then click "Add".
Finally, you can alter the permission level of a user or a group in the folder by choosing from the dropdown menu in their manager entry. The four options are "can edit and run", "can view and run", "can view own and run" or "can view own".
Note: The permission level set for individuals and groups on the main folder will apply to any sub-folders created and housed within that folder, and any templates created and housed within that folder. Folder permissions may affect template permissions, depending on how you have set them. 
Learn more about creating and managing folders and the different levels of user permissions.
---