You will need to be an administrator, or a member with editing permissions to manage folders. 
---
You can alter the permissions of users (either individually, or as a group) to specific folders in order to allow custom levels of access to those who require it.
To do this you need to go into your folder's manager.
How to access and use the folder manager
Start off in your regular dashboard view, then navigate to the location of the folder in question. Once you're there, click the cog next to the folder's name and then on "Assign Members".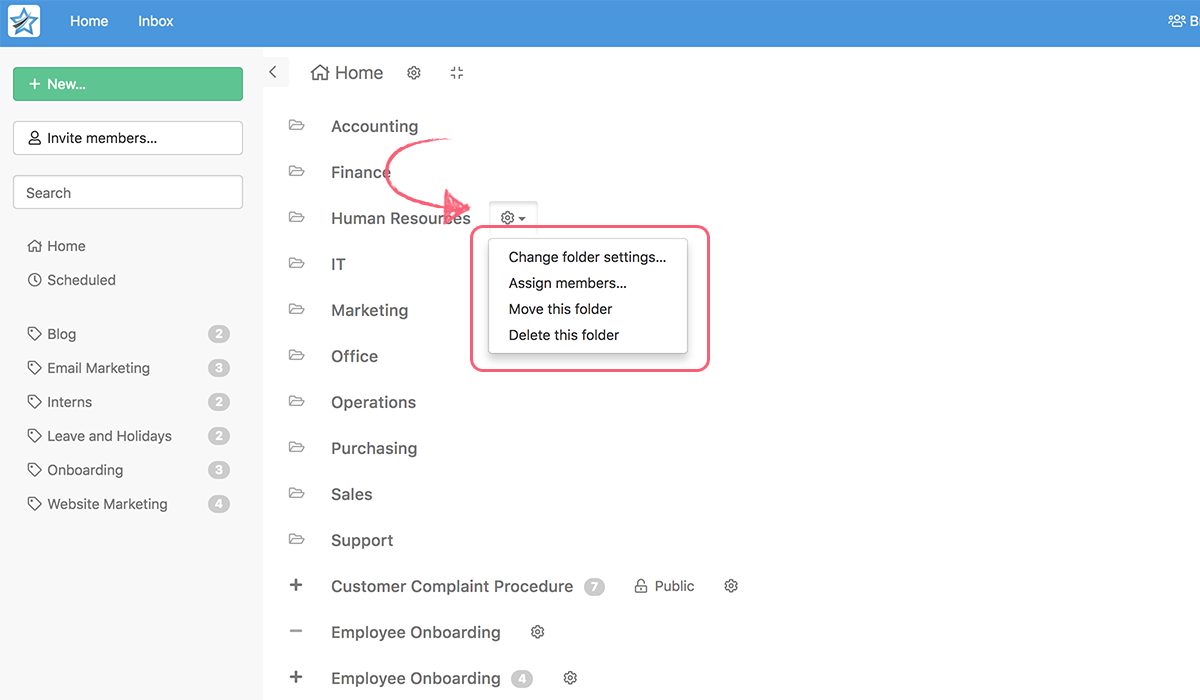 You will be taken to the "Members" tab of your folder's manager. Here you can see all of the current users and groups assigned to the folder, along with their permission level. You can also remove a user from a folder by clicking the "X" at the far right of their entry in the manager.
Users can also be added by filling in their email address in the provided box, then clicking "Invite". Note that you can also fill out their name before inviting them, and even invite them as a guest should you tick the checkbox below the email field.
Finally, you can alter the permission level of a user or a group in the folder by choosing from the dropdown menu in their manager entry. The four options are "can edit and run", "can view and run", "can view own and run" or "can view own".
Note: The permission level set for individuals and groups on the main folder will apply to any sub-folders created and housed within that folder, and any templates created and housed within that folder. Folder permissions may affect template permissions, depending on how you have set them. 
If you'd like to know more, check out the user permissions help site article.