You can group users together to manage all of their permissions at once or easily assign them to a folder, template, task, or checklist.
For example, if someone new joins your team you can assign them to a group to automatically add them to that group's folders, templates, and checklists.
By default, all members will be assigned to the "All Members" group.
Creating groups
Admins can create a new group by first clicking the name of their organization in the top right of their dashboard…
… then navigating to the "Groups" tab and clicking the "New Group" button.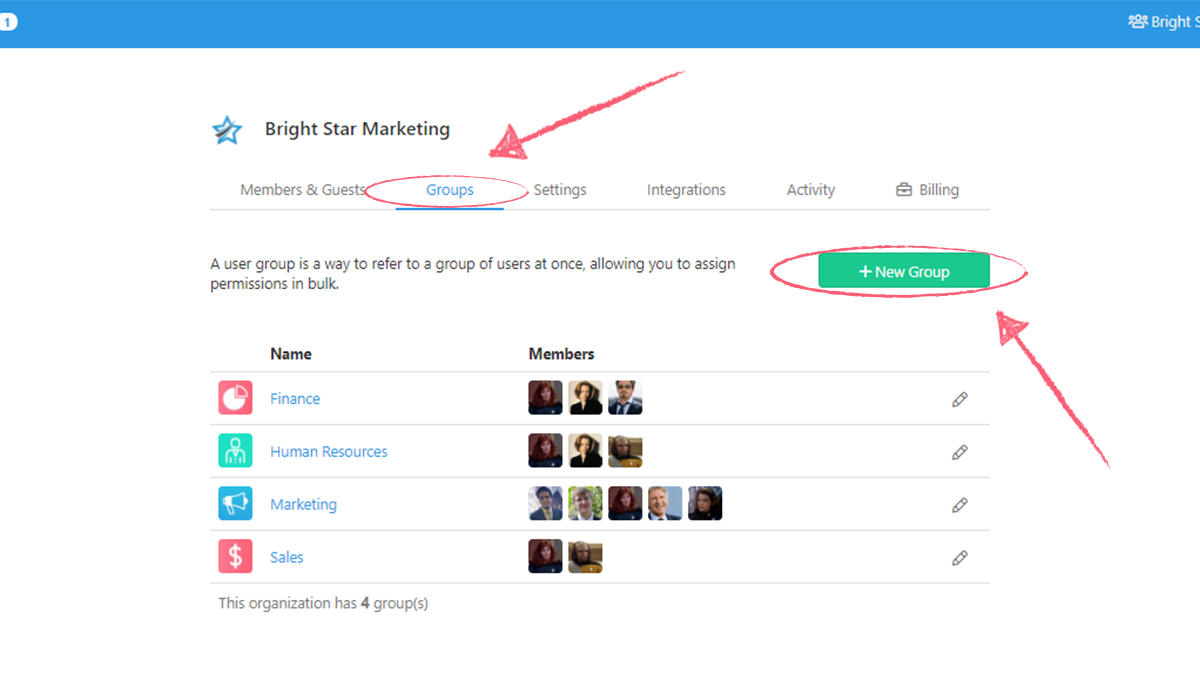 Now set the name of your group and click "OK".
Managing groups
A new group will not have any users in it. To add users, click the pencil icon to the right of your group's name.
Type a member's name and click on them to add them to the group. Guests cannot be added to groups.
To remove a member from a group, click the "X" to the right of their name.
To change the photo on a group, click on the Properties tab, click 'change photo', upload your file and click Update to finish.
To learn more, check out our articles on managing group permissions and task assignments.