Property Management Software for Complete Process Control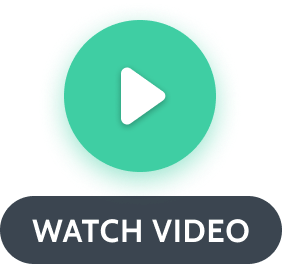 Track, organize, & coordinate using one platform

JOIN OVER 450,000 PROCESS STREET USERS



Revolutionize how you work with property management software...
Process Street is the simplest way to manage your properties, tenants, landlords & clients.

Never miss an opportunity. Send emails, texts, and even make calls as you're working through your property management processes.

Make better decisions. Track progress with the Checklist Dashboard and gain real-time insight into core processes like lease renewals, inspections, move-ins & move-outs.

Focus on what's important. Use pre-built templates and automate recurring tasks to build efficient property management processes.
Get the most out of your team. Remove the chance to make mistakes by creating clear property management processes for your workforce to follow.
Stay one step ahead. Use conditional logic to build complex property management processes that can change and adapt to every situation.

We definitely love Process Street. Not only has it allowed us to save days in time, it's improved employee happiness and helped us to save over $1m in operating expense!




Pam Levin, Innovation Manager, Elite Business Ventures, Inc.
What can Process Street's property management software do for you?
Check this out: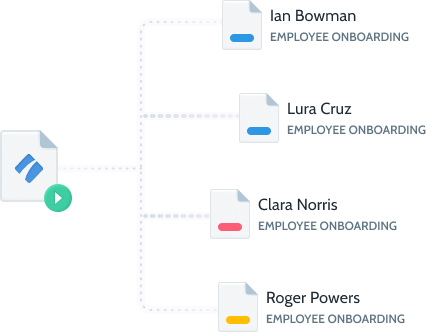 Create property management processes, easily
Create property management processes to standardize workflows and prevent mistakes. Build templates for recurring tasks such as renewing contracts, listing properties, and creating financial reports for clients.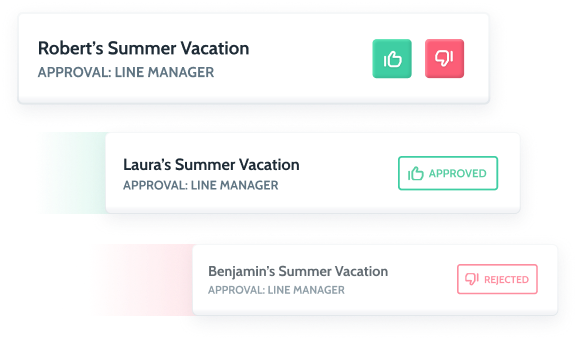 Make key property management decisions, instantly
Use Approvals to prioritize important decisions. Instantly approve or reject property management documents, applications, or reports from any device, at any time, from anywhere in the world.
Work with your property management team, effortlessly
Collaborate effectively with your property management team so you can communicate better with your clients. Create processes, assign tasks, track progress, and offer support when needed.
Connect the processes you build to the apps you use, quickly
Automate manual tasks to get more done. Connect your property management processes to the apps you use daily, and complete tasks quicker. Follow up with leads, schedule showings, and create reports automatically.
Use forms to gather property management data, accurately
Stay in control by accurately capturing key property management data with form fields. Form fields make documenting and organizing tenant or property information a breeze!
Create complex property management processes, simply
Make complicated tasks simple with conditional logic. Build one process to fit multiple different scenarios and make your property management workflows flexible, adaptable, and able to fit in with ever-changing needs.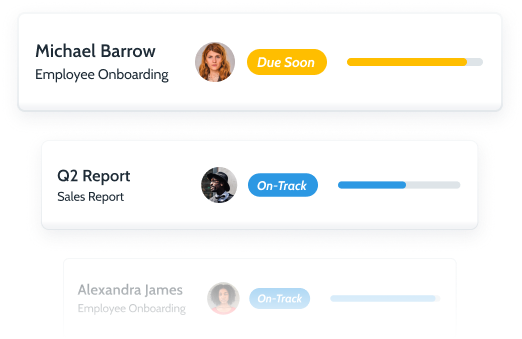 Keep track of property management progress, with one glance
No more chasing for updates. See exactly what's going on with a quick glance at the Checklist Dashboard. Keep track of multiple properties, clients, and employees in real-time, within one central location.
Up-level your property management operations with interactive workflows
Sebastian Igreti
CEO, TechMD
TechMD uses Process Street for all core processes including employee onboarding, active directory management, and workstation repair processing.
Their team relies on our platform for managing day to day core business processes and operations.
WATCH CUSTOMER VIDEO
Clive Bertige
CEO, Mailine Automotive
Mainline Autobody manages its core repair and insurance processes on Process Street. The team uses them to onboard and train new employees, create procedures for quality control, and to improve visibility across their operations.
With Process Street they are able to create, track, optimize and automate their standard operating procedures.
WATCH CUSTOMER VIDEO
Here's how others are using Process Street's property management software to stay in control.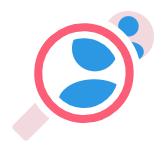 Teams around the globe 💙 Process Street. Here's why
"We could have created a traditional playbook in MS Word, but we wanted something more action-oriented. We want everyone to feel they are responsible for executing on something rather than just reading something."
Jeremy Smith
DIRECTOR PRODUCT DEVELOPMENT
"An elegant, yet efficient, checklist tool! I love the overall design and the simple way that you can update or change a process. You can tell how much thought went into things like click reduction and ease of use."
Matthew Kelley
PRESIDENT
"We have recently plugged Process.st in as our top level process management tool. It is a seamless fit into our already existing project management software and allows us to track individual project processes without being weighed down by unnecessary features."
Gil Snir
CEO
"Awesome product. The guys have put huge effort into this app and focused on simplicity and ease of use. The product oozes quality. Nice one."
Paul Clifford
CEO
Give us a test drive! Try Process Street's property management software with our free premade templates.
Access our template library, choose from hundreds of pre-made templates and create processes for all your recurring property management workflows.
Tenant Screening Process Checklist
Finding trustworthy tenants that are a good fit for your property can be difficult. Not anymore! Use this template to set your requirements, treat everyone equally, and evaluate prospective tenants quickly. Following a property management process like this will allow you to move onto the lease signing stage, safe in the knowledge that you've done everything possible to welcome a trusted, qualified individual to your property.
Real Estate Sales Process Checklist
The real estate sales process can be long and frustrating. If it's not done well, you stand a good chance of alienating future real estate customers and damaging your real estate reputation. By running through this property management checklist every time you sell a property, you can be sure that you won't miss any key details, that you are maximizing every opportunity, and that the deal will complete as smoothly as possible.
Got Questions? Join our Monthly Webinars
REGISTER FOR OUR WEBINARS
Whether it's discovering how to automate property management processes, or hearing how other property management companies are using Process Street, you are guaranteed to learn something useful at our Process Street webinars. Join us!
The best business blog on the web
Get a deeper understanding of how to use Process Street as your property management software.
Learn how to use virtual reality real estate assistants and virtual reality tours to save time, money, and effort when you're selling and managing properties.
Do you have property contracts, agreements, and reports all stored in multiple places, using different file name conventions? If so, read this!
This post gives you eight free templates that will help you establish and manage a happy, confident, and contributing Home Owners Association.
Want to improve your property management processes with Process Street? Watch these short, to-the-point videos.
Learn how Process Street can help you create processes to manage your portfolio of properties and clients.
See how our Approvals feature can stop important documents from slipping through the cracks, unchecked.
Watch how you can create one, single property management process that can adapt to every situation.
Creating & Editing Templates
Bring it back to basics and establish how to create, edit, and optimize your property management templates easily.
Clarify how to create property management templates and run checklists from these, to complete key processes.
Find out how you can bring order to your property management processes by using our Stop Tasks feature.
Take your team's property management processes to the next level