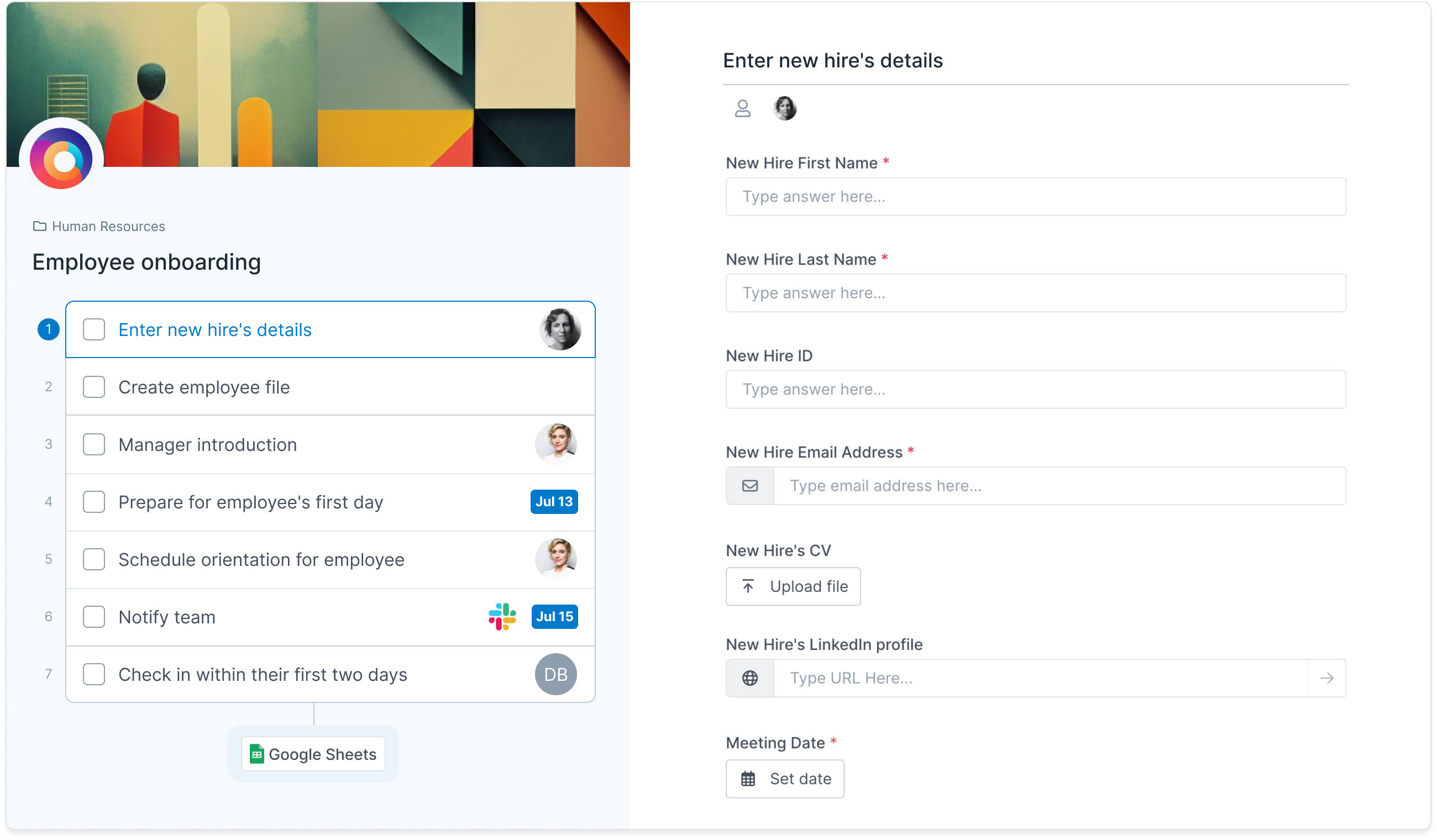 Kickstart new hire onboarding with user friendly HR process automation
Ensure every new hire embarks on a journey to success from day one. Standardize your employee onboarding process using our intuitive workflow technology, part of our HR process management platform.
Get started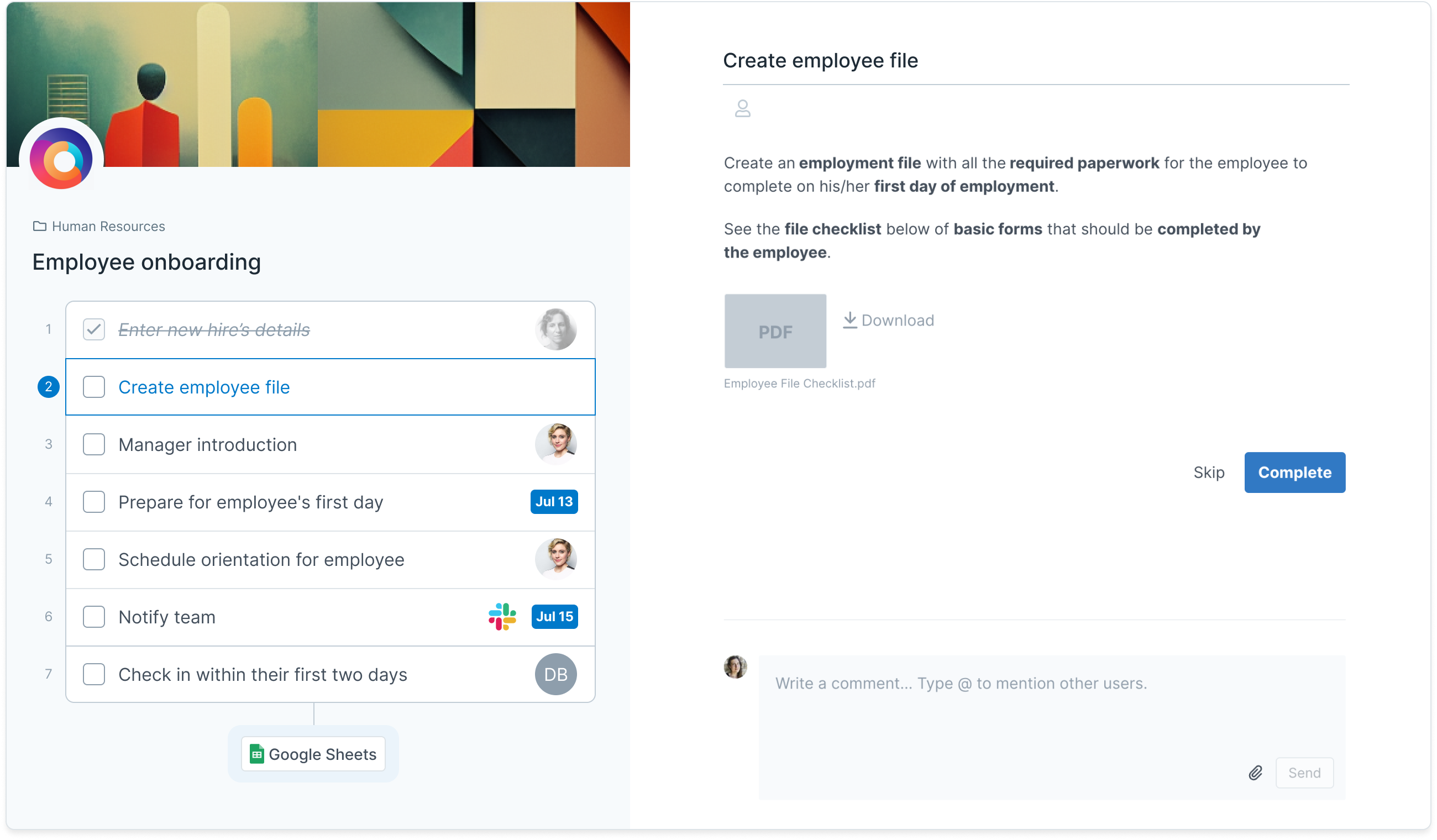 Enhance team collaboration and keep everyone in the loop
Keep your team aligned and forward-moving through our HR App. Stay updated on statuses, delegate responsibilities efficiently, and bolster collaboration across different teams.
Get started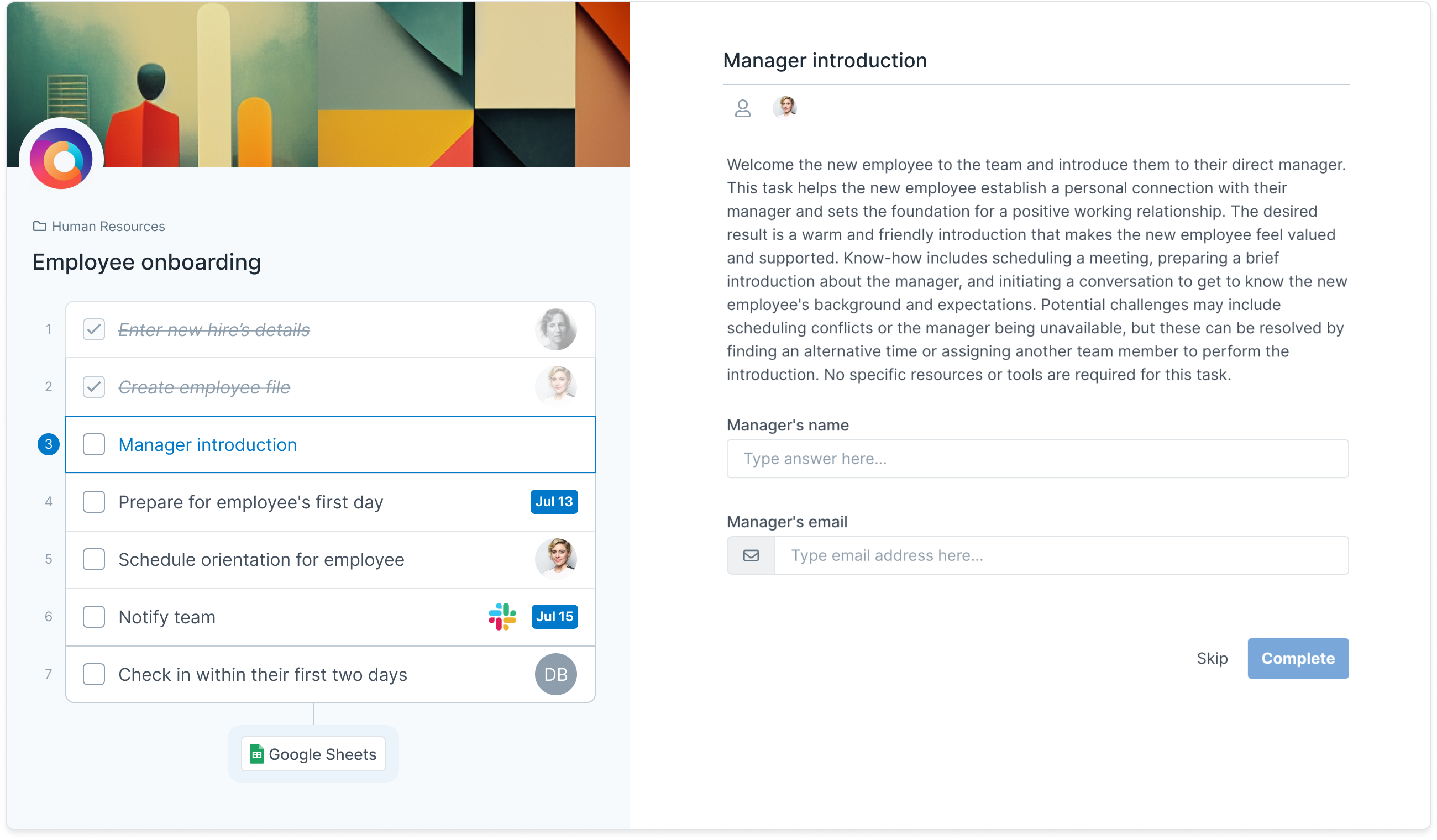 Access all your HR policies and procedures at once anytime anywhere
Consolidate all your HR policies, procedures, and resources in one cloud-based location. With Process Street's HR cloud solution, optimize your human resource management like never before.
Get started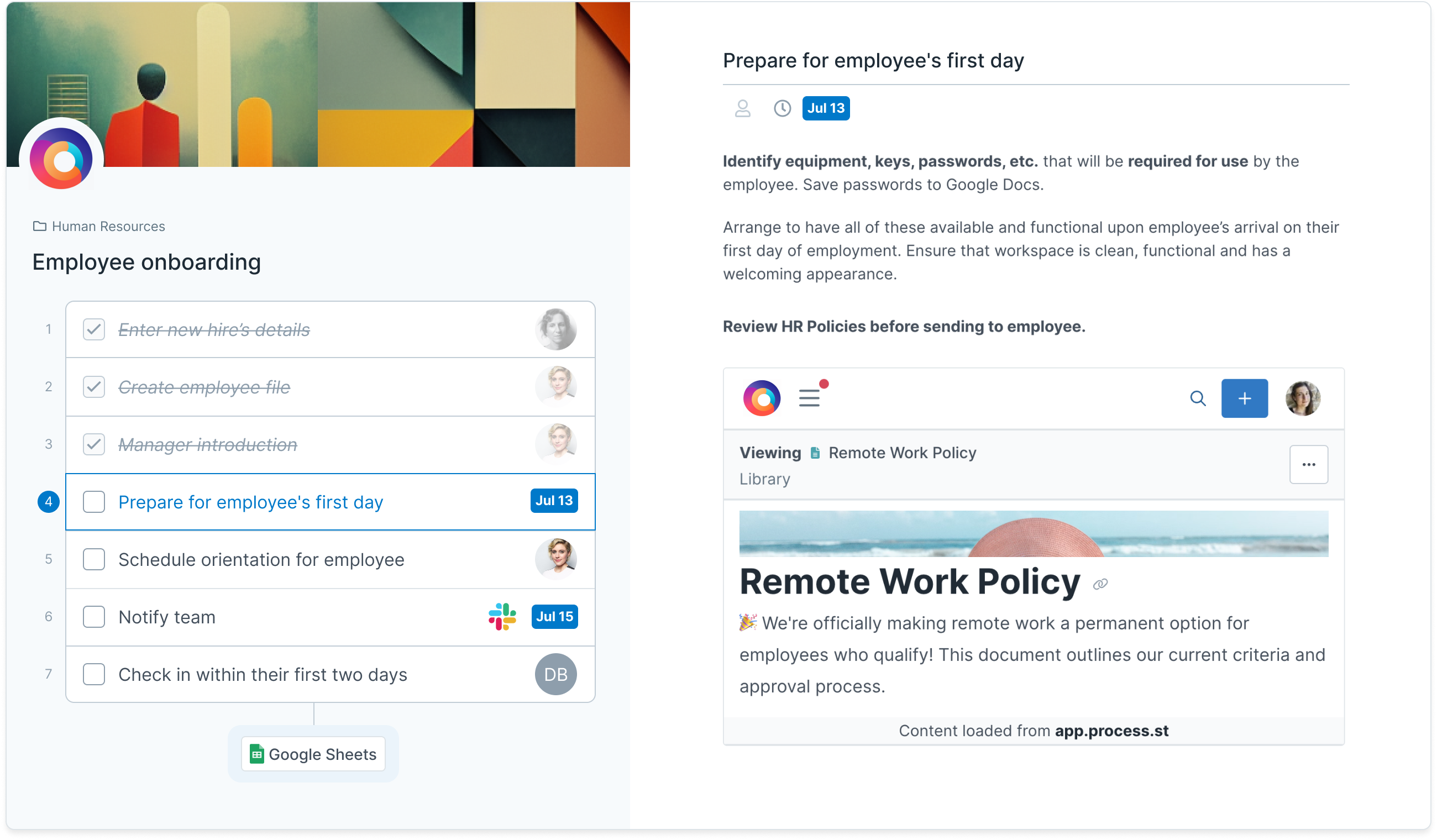 Redefine hiring excellence with automated workflows
Accelerate the candidate selection process without manual hassle. Automate hiring workflows with Process Street's AI features and identify top talents in no time.
Get started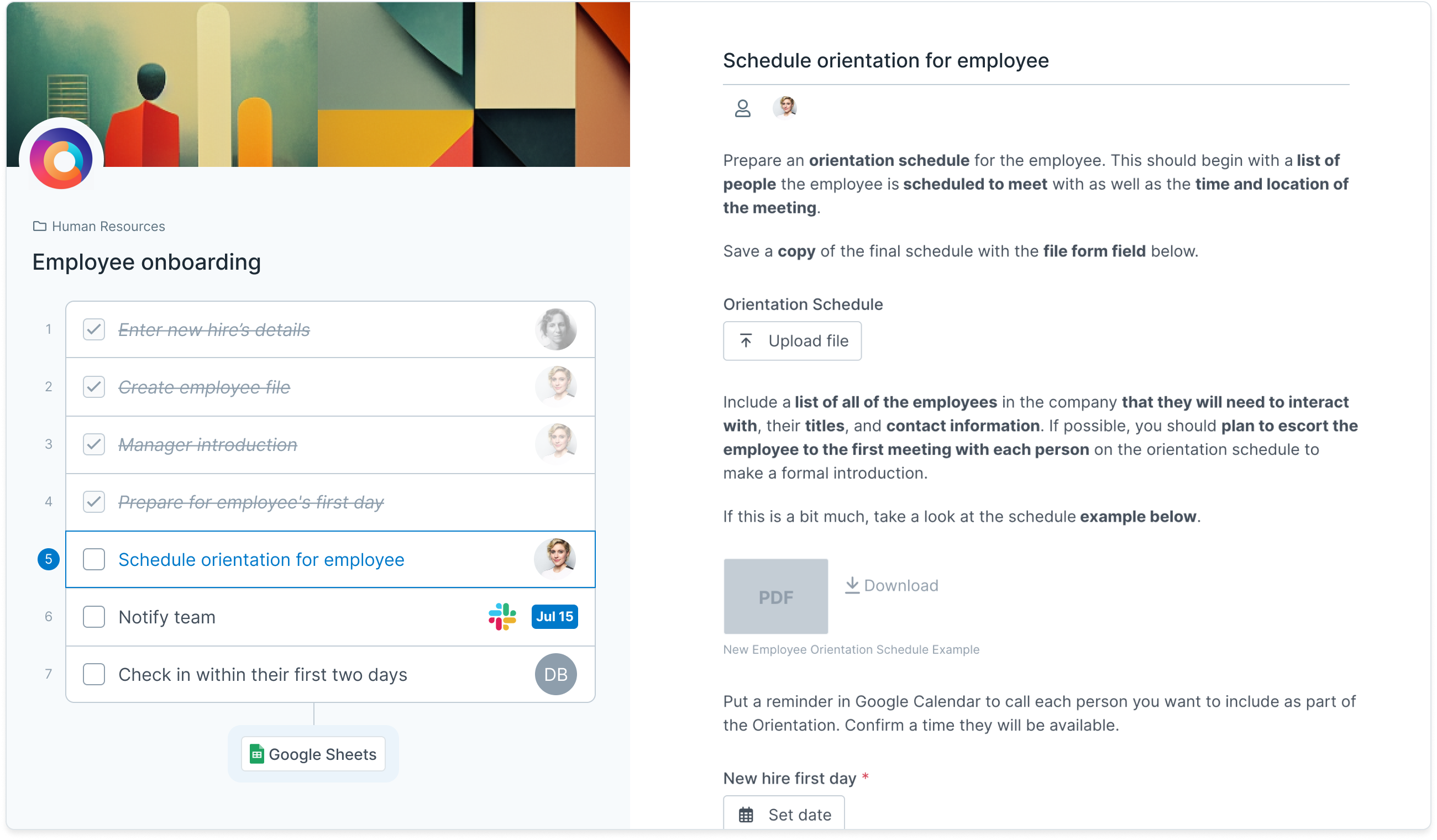 Cultivate an inclusive company culture effortlessly
Leverage our efficient HR tool to enforce company policies uniformly, conduct effective training programs, maintain open communication channels and foster a more inclusive work environment.
Get started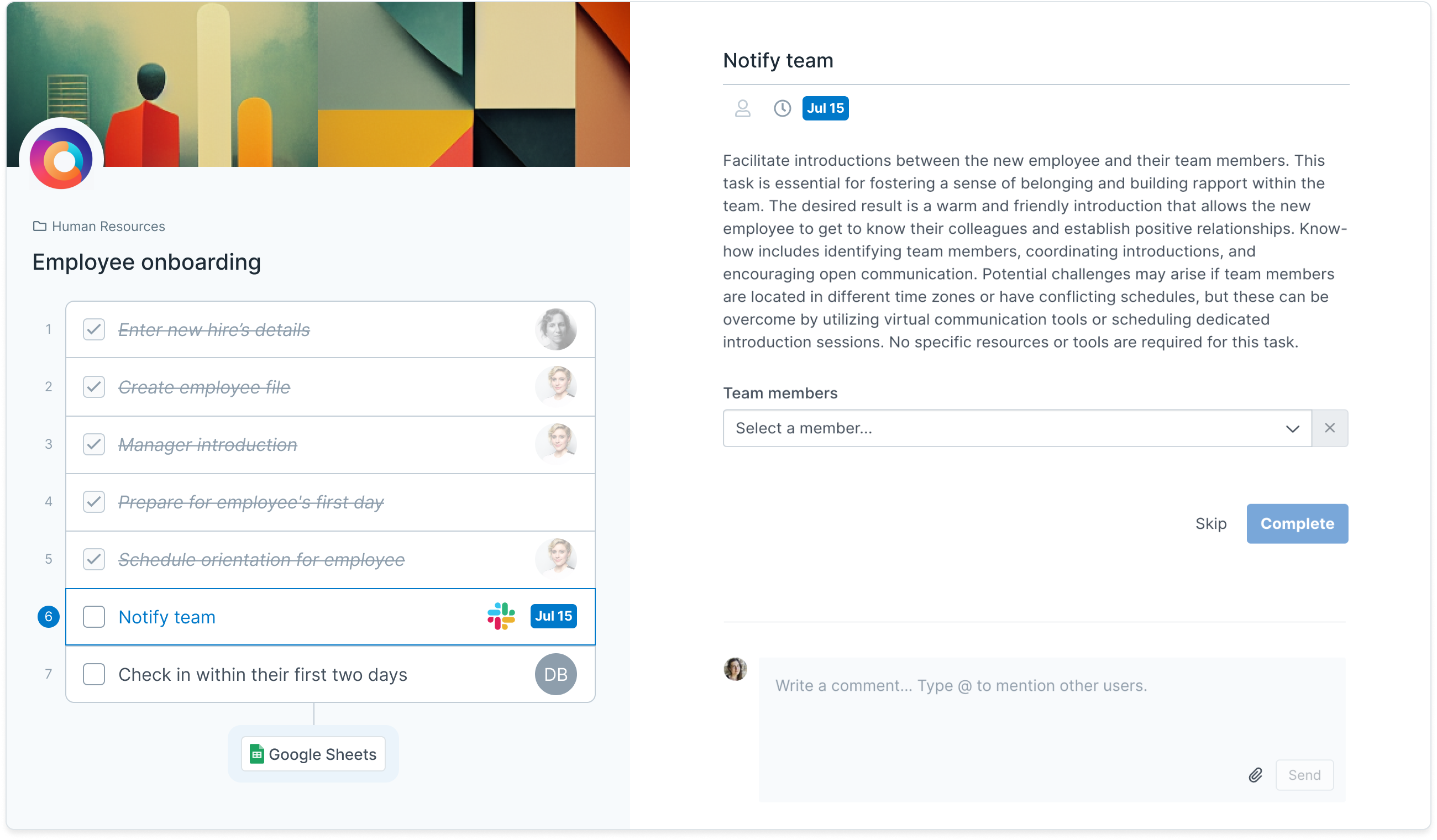 Revamp employee performance reviews for clearer evaluations
Automate the performance management process by providing customizable templates via our HR app that foster clear and constructive evaluations.
Get started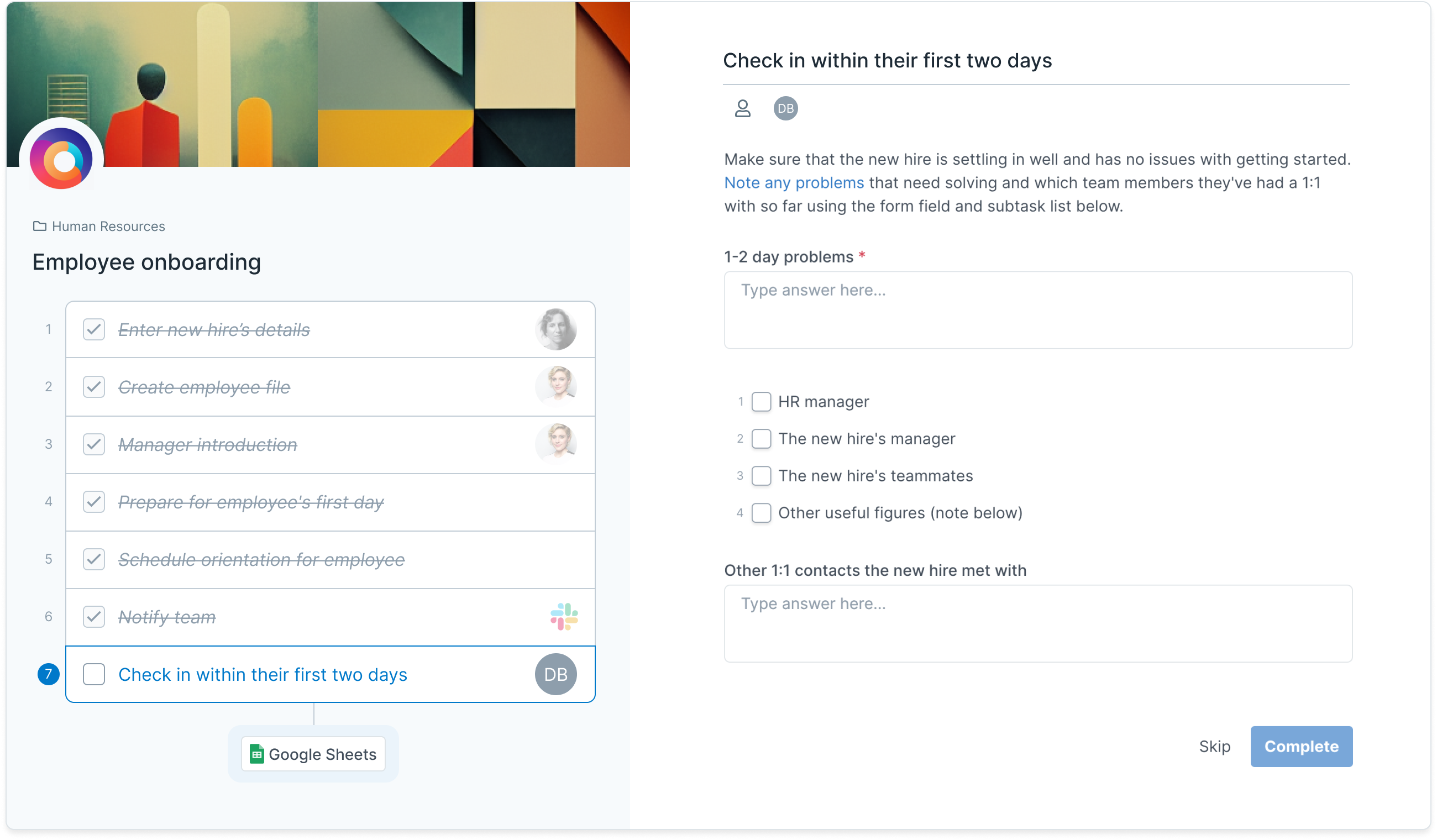 Propel your HR team into an era of digital excellence
Boost operational efficiency and significantly reduce manual errors in your daily HR tasks with Process Street's powerful integrations and automations – an ideal complement to any HRIS, HCM, or HRMS.
Get started