If you can't see a user when you try to assign them to a task in a Workflow, this could be for a number of reasons.
Users: Only Admins or Members with "edit" permissions can pre-assign users to tasks in workflows. 
Have they confirmed their email address?
If a Member has been recently invited to your organization, you may need to check if they have accepted your invite.
On your Members & Guests page their invite still says "Pending", which means that perhaps they didn't receive your email, or it may have gone into their spam folder, or they archived or deleted it by mistake.
You can resend their invite from this page, and once they have accepted your invite you should be able to assign them to tasks in your Workflow.
Which user type are they?
Guests (Internal) and Guests (External) cannot be pre-assigned to tasks in a Workflow, only to tasks on active Workflow runs.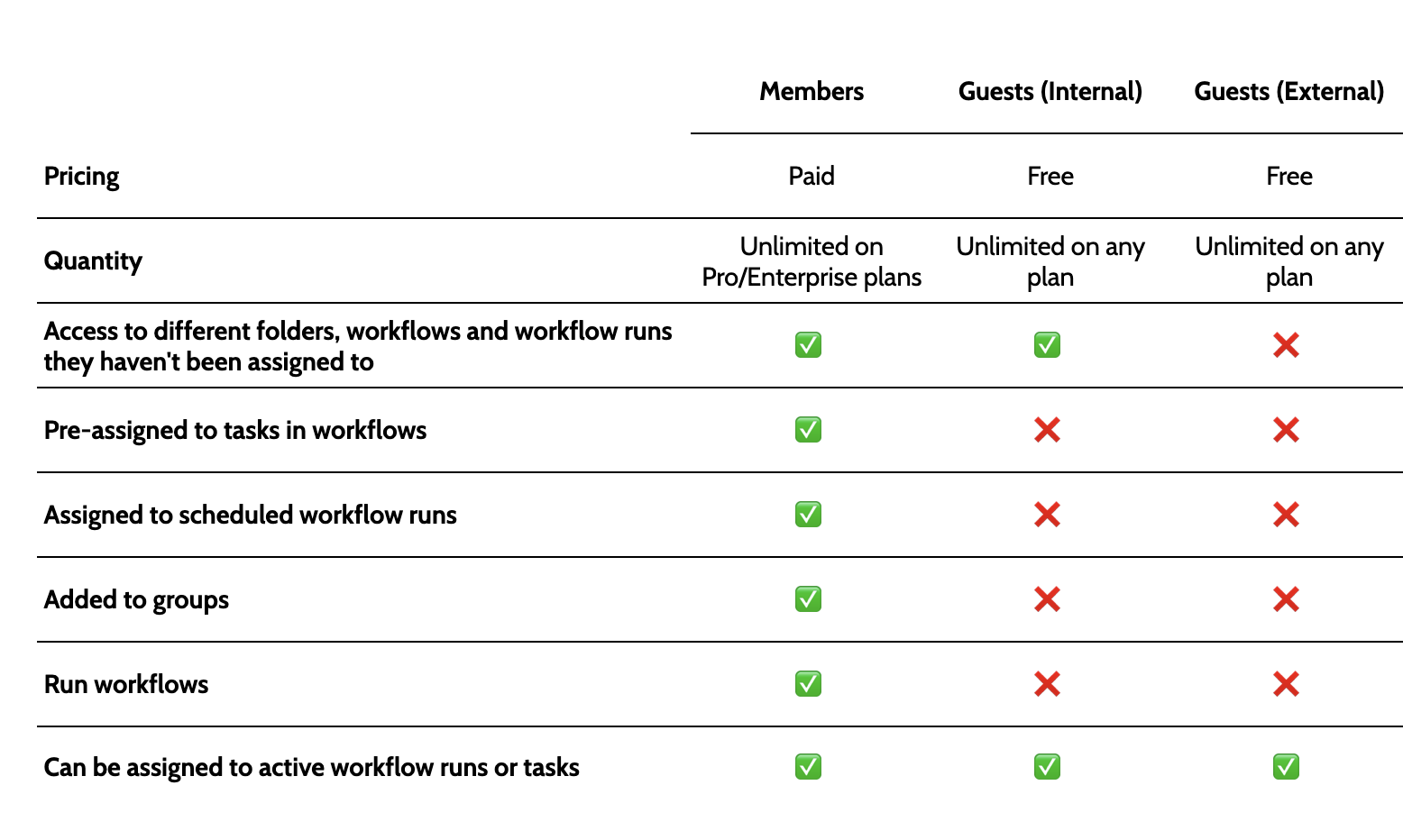 Only Members and Admins can be pre-assigned to tasks in your Workflows when you edit them.
---