You can share your workflows with other people, either inside or outside your organization.
Creating a workflow share link allows you to:
Share your workflow with colleagues who art part of your organization
Share a "view only" version of your workflow with customers or clients who don't have a Process Street account
Have people in a different organization run your workflow
Have people in a different organization import your workflow so that they effectively have their own version of your workflow and run it
How to access the workflow sharing options
To access the options for sharing a workflow, first click the three dots next to the name of your workflow to open the right-hand menu.
From there, click "Share" to open up the sharing options and then click the "Share link" tab.
Setting share link permissions
From the Share link tab, you can set one of three different permission levels for your workflow share link. This will determine who can use your link and what they can see or do with your workflow:
Only organization members can view and run this workflow
Anyone with the link can view this workflow
Anyone with the link can view and run this workflow
Once you have chosen the permission level that you prefer, copy the link by clicking the "Copy" button and send it to whoever you like. Click "Done" to close the share menu.
Private workflow importing
To privately share a workflow with another Process Street organization, set the permissions to either:
Anyone with the link can view this workflow
Anyone with the link can view and run this workflow
The recipient of the link will be able to import the workflow directly into their organization by clicking the "I want this for my business" button at the top right of the page.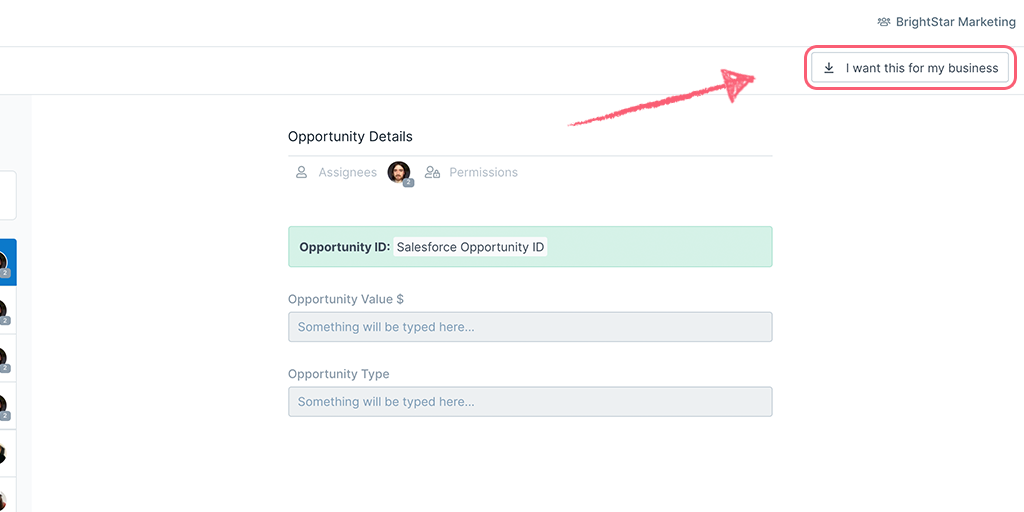 If you have chose the permission which allows them to run your workflow, they can do this straight away (even before importing your workflow) by clicking the button shown below:
In the share workflow settings, you can also find another tab that allows you to create workflow run links. These links automatically run your workflow when someone clicks the link. Learn more about how to create and use workflow run links.
For more information on all of the ways to share workflows and workflow runs, check out our help article on sharing your processes with others.
---