If the United Nations Environment Programme is to be taken seriously, the current generation is the last generation with a realistic chance of kick-starting the processes necessary to halt or reverse the looming global crisis of climate change.
"We are clearly the last generation that can change the course of climate change, but we are also the first generation with its consequences," Kristalina Georgieva, the CEO of the World Bank.
According to the World Economic Forum, the five biggest environmental risks that will have the largest impact in the next 10 years are:
Weapons of mass destruction
Extreme weather events
Natural disasters
Failure of climate change mitigation & adaptation
Water crises
In order to make the changes necessary to combat growing global environmental issues like these, companies need clear incentives and actionable solutions.
Some proposed solutions have included:
These solutions will also require adequate funding. The World Bank reported $100bn of climate funding from 2021-2025.
Combined with US climate finance improving its 2019 budget, veritable wheels certainly are in motion, but there is still a long way to go.
Yet funding is just a small piece of the puzzle of environmental challenges we face. The problem is huge; global, and no singular solution exists.
What companies and organizations can do is make the decision to implement policies and procedures to make changes to the way they run their business, based on clearly-defined principles of environmental management.
Actionable, impactful solutions on the scale of SMBs and enterprise will only be achieved through the application of standard operating procedures designed to serve clear principles of environmental management.
At the forefront of this shifting business climate is the ISO 14000 family of standards for environmental management.
These standards will lay the foundation for a clear path towards sustainable business economies and ecologies.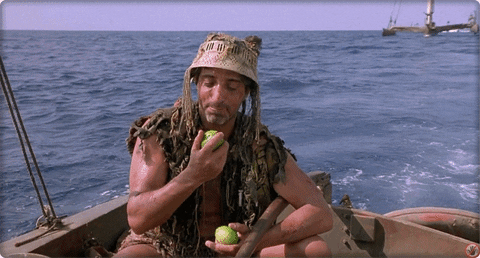 What is ISO 14000?
ISO 14000 is a family of international standards that provide guidance and tools for organizations to improve their environmental performance.
Other standards in the family include ISO 14004 (Guidance on Environmental Management Systems), ISO 14015 (Environmental Assessment of Sites and Organizations), and ISO 14024 (Environmental Labeling).
The ISO 14000 family was first developed due to a rising need for standard operating procedures and policies for businesses to use to build their own EMS.
Let's break down each of the components of "ISO 14000″.
ISO
ISO, which stands for the International Organization for Standardization, is the body responsible for establishing and implementing various standards across a wide range of proprietary, industrial, and commercial applications.
Based in Geneva, Switzerland, the ISO was formed in 1947 with the goal to develop global standards for industrial and engineering processes. Since then, it has grown to become the world's largest and most reputable institution for internationally recognized standards, boasting over 11,000 standards.
Of the 11,000+ existing ISO standards, about 350 are related to environmental management systems (though not all of them are ISO 14000).
ISO standards are not mandatory; they are developed in accordance with market demands in order to maximize availability and adoption, and are usually developed by technical committees within the larger body of the ISO.
14000
This number is an identifier, and in this case it refers to the broad family of EMS standards: ISO 14000.
Here, "14000″ refers to standards for setting up and maintaining an EMS. Over 300,000 organizations and businesses in 171 countries around the globe are certified to an ISO 14000 standard.
The number following "ISO" can also refer to a specific standard within the family, e.g. "ISO 14001″. Typically, multiples of 1000 (like 9000, 14000, 16000) will denote families, and anything between will refer to a specific standard.
Basic principles of ISO 14000
There are a number of important concepts at the core of the ISO 14000 family of standards, including the Plan-Do-Study-Act cycle, continuous improvement, and broader incentives for environmental maintenance and management.
What is an EMS?
An EMS, or environmental management system, is a set of policies and procedures designed to help organizations:
Just like a quality management system, an EMS is a set of guidelines for continuous improvement, based on proven methods of business process management and optimization.
It's essentially a statement of:
What the EMS is going to do
How it's going to do it
Who's going to do it
And when it will get done
An effective EMS is made up of clearly defined policies and procedures, actionable steps, and well-documented records of the responsibilities and accountabilities of all relevant personnel.
Here are the six core elements of an EMS, according to the ISO 14001 standard:
Environmental policy
Planning
Implementation
Study & correct
Management review
Continuous improvement
1. Environmental policy
Clearly outline the environmental policy.
This is a clearly written statement outlining a business's objectives and targets, in the context of their environmental policy. It includes principles on environmental sustainability as well as performance indicators relating to the EMS.
Policy should always be clearly communicated both internally and externally, as well as fully implemented.
2. Planning
Make complete, thorough plans for implementing the EMS.
With clear, thorough planning, organizations stand to assess the environmental impact of all operations. The purpose of planning is to develop a process for identifying compliance requirements, documenting targets and objectives, and creating a plan for deployment.
3. Implementation
After planning, this step involves the execution of those plans.
This step will also incorporate adjustments and even building of new processes to adapt to changing requirements. It's important that organizations clearly define, document, and communicate their implementation procedures for purposes of training and compliance contingency. Well-documented processes also make it easier to improve upon those processes.
Scope of this section also includes emergency response planning and preparedness.
4. Study & correct
After implementing the most basic EMS, observe how it functions, and make corrections or optimizations as needed.
This step involves the management of new and existing procedures to make sure KPIs are hit and that the EMS is functioning as it should be. Organizations will benefit from establishing a system for documentation as well as conducting audits of the EMS.
5. Management review
This could really tie in with the previous section, but it's important to have a distinguished review of the EMS conducted by management, to make sure that everything is functioning within the scope of successful performance. Management will be best positioned to assess this kind of effectiveness.
6. Continuous improvement
Every EMS will utilize principles of continuous improvement to enable organizations to optimize all aspects of the system.
Through establishment of targets and objectives in the context of wider environmental goals, organizations can achieve continuous process improvement with methods such as Plan-Do-Study-Act, which I'll be elaborating on later in the article.
Principles of environmental management
Standards outlined in the ISO 14000 family are designed with key principles of environmental management in mind:
To encompass environmental management systems and the environmental aspects of products
To not be restricted by country or region
To uphold and promote public interest as well as the interests of those who use and be affected by the standards
To be cost-efficient, robust, and adapt to many different needs, requirements, and circumstances, at any scale, globally
As part of their flexibility, to be suitable for internal and/or external verification
To utilize scientific evidence and principles
To continuously improve upon existing principles of environmental management
To be actionable, practical, and useful for organizations using them
Plan-Do-Study-Act
The basic principles of ISO 14001 are based on the Plan-Do-Study-Act (PDSA) methodology, which is a variant of the Plan-Do-Check-Act cycle:
Plan
Stage 1: Establish clear objectives and outline all processes required.
This stage will typically include an initial review or gap analysis, to better understand the existing state of the organization, and plan accordingly.
Such an analysis will be used to identify "environmental aspects", which include both internal (such as what processes the organization uses) and external (such as the raw materials) aspects.
These aspects are then used to inform environmental goals and objectives, aiding the development of management policies and procedures, as well as identifying legal and compliance requirements.
Do
Stage 2: Put the plan into action by implementing the processes.
This involves assigning work, including who is responsible for what within the EMS. Communication is especially important at this stage, across all areas of the organization (especially management). All employees of the organization should be actively involved in this stage.
Study
Stage 3: Observe how the EMS functions, while measuring and monitoring the processes and report the results of overall performance.
This stage also includes audits (internal and external) to check how the EMS is performing, and better inform the next step.
Act
Stage 4: Based on what you observed in the previous stage, take corrective action to improve and optimize performance of the EMS.
This is like a re-implementation step where the findings and recommended optimizations from the previous stage will be put into action.
All of these stages incorporate into a wider philosophy of continuous improvement.
Exploring continuous improvement (CI)
Standards in the 14000 family, especially ISO 14001, all encourage organizations to deploy principles of continuous improvement across all aspects of operation.
There are three main target areas of continuous improvement, namely:
Scope & expansion: Expanding the scope of the EMS to include more of the organization; ultimately all departments of the organization are incorporated.
Processes and functions: Aspects of the organization, such as processes, services, products, and resources are all managed by the EMS.
EMS optimization: This refers to the structure and organization of the EMS itself, as well as all knowledge about and plans for dealing with business-environmental issues.
The PDSA methodology is one devised to further continuous improvement throughout your business or organization, but this is just one methodology.
We also have a number of articles on continuous improvement methodologies, should you be interested in learning more:
ISO 14001 & other standards in the ISO 14000 family
Some of the most notable standards in the ISO 14000 series include:
ISO 14004 – General guidelines on principles, systems and support techniques
ISO 14006 – Guidelines for incorporating ecodesign
ISO 14015 – Environmental assessment of sites and organizations (EASO)
ISO 14020 – Environmental labels and declarations
ISO 14031 – Environmental performance evaluation
ISO 14040 – Life cycle assessment
ISO 14050 – Vocabulary
ISO 14063 – Environmental communication
ISO 14064 – Greenhouse gases
ISO 19011 – Guidelines for auditing management systems
ISO 14001
One of the most popular of all of the ISO 14000 standards, ISO 14001 sets out the requirements for an effective environmental management system (EMS), much like the 9001 standard outlines the requirements for an effective quality management system (QMS).
ISO 14001, as with ISO 9001, provides a framework that organizations are free to use as a guideline or foundation to build their own tailored requirements.
Why ISO 14000 is important
In today's global economy, ISO 14000 is crucial for tackling economic, environmental and social aspects, or the so-called "triple-bottom line" of how they function.
Utilizing ISO 14000 can help to gain advantages in finance, insurance, marketing, regulation, and a wide range of interdisciplinary areas.
The standards help organizations prepare with a proactive approach, as opposed to a reactive one, and totally assess their environmental impact, even addressing certain factors that may be unregulated, such as energy or resource allocation.
Below are just a few of the reasons ISO 14000 is important:
Risk reduction
By assessing and becoming aware of factors such as rising energy costs and uncertainty in supply, companies can take preventative measures and mitigate risk.
Leading by example
Companies will traditionally adopt sustainability strategies for compliance with government regulation and to avoid being fined. However, at this point, adoption of sustainable environmental policies are considered part of a cutting-edge movement of awareness of environmental policy.
Tax incentives
Many federal, state, and local government bodies in the USA offer a wide breadth of tax incentives for companies that choose to adopt and implement environmentally responsible standard operating procedures.
These incentives can take the form of investment-based, production-based, or consumption-based tax credits, improved capital expenses, cash grants, and certain tax exemptions.
For your employees
Many employees are excited and invigorated by the potential of devoting their workplace efforts towards bigger causes, according to Eliot Metzger of the World Resource Institute. When environmental policies are a part of corporate culture, it can go a long way to attract and retain workers.
Brand image and PR
Fostering environmental policies such as those outlined in the ISO 14000 can go a long way to improve customer relations and ultimately build a long-lasting and positive brand image.
Renewable & non-renewable resources
Natural resources such as fossil fuels are finite; even renewable resources must be managed adequately with standards designed to support sustainability. As resources become more scarce, cost will also rise. Companies will inevitably have to prepare for this eventuality by adopting sustainability plans or planning for alternatives.
"So companies need to be prepared to protect those resources so they will be plentiful or find alternate resources for their products and services. The winning companies will do both." – Emily Reyna, Project Manager at the Environmental Defense Fund's Corporate Partnerships Program.
Competition
This MIT survey from 2011 of almost 3,000 executives found that about two-thirds of those surveyed believe sustainability to be necessary in order to viably compete in today's market.
Why should your company care about the environment?
In short, because it's what your customer wants, and it could actually save you money.
Studies have shown that a lot of consumers actually care about the planet and environment; recent studies especially reflect this.
A Unilever study shows that:
33% of consumers prefer to buy goods and services from "socially or environmentally active" brands.
21% of consumers prefer brands that use sustainable packaging.
Basically, consumers want to know that their favorite brands are doing something to support the environment. Consumers, being aware of problems like global waste and (non)renewable-resources, want to know what these companies are doing to support environmental sustainability, as well as wider ecological issues like land preservation, animal handling, water quality control, and waste disposal.
Simply put, consumers want more than just quality and affordability. In the current information age, companies' environmental and social responsibilities are closely and effortlessly surveyed by their stakeholders.
In order to adapt to the high-visibility, high-accountability nature of social and environmental responsibility, companies will need to clearly define, implement, and communicate principles of environmental management and sustainability, in-line with the expectations of consumers and stakeholders.
More than just an eco-friendly gesture, implementing principles of environmental management may actually make long-term economic sense for your business.
"Sustainability is first about improving the bottom line" – Emily Reyna, Project Manager at the Environmental Defense Fund's Corporate Partnerships Program.
Businesses can use principles of environmental management to discover new ways to slash costs associated with excess use of electricity, gas, and other resources.
For example, Reyna found that simple changes like replacing light bulbs and upgrading old inefficient machinery was able to save over $1 billion in net operational costs over the course of project lifetimes.
Not to mention, that as well as this, being green also generates new revenue opportunities by attracting customers based on the principles of sustainability and environmental responsibility.
Benefits of ISO 14000 compliance
I've covered why ISO 14000 is important more generally, but what about real, tangible benefits, presented in a convenient list format.
The benefits of implementing ISO 14000 include improved environmental performance, reduced risk of pollution, increased compliance with environmental regulations, and improved public image.
Organizations that have implemented ISO 14000 have reported a number of benefits, including:
Improved environmental performance
Improved internal management
Improved company image and customer satisfaction
Improved public relations
Improved government relations
Improved profits
Increased corporate social responsibility
Optimized resource allocation and organization
More satisfied stakeholders and employees
Advantages over competition in various markets
Fewer non-tariff trade barriers
Fewer regulatory problems and inspections
Probably fewer fines related to compliance and regulation
Reduced overhead costs
Reduced insurance costs
Reduced costs of production
One of the biggest impacts of implementing an EMS can be in waste reduction. That's in both the sense of production (like the Japanese concept of waste reduction, muda) and pollution.
The World Bank Group has estimated that about 50% of the pollution created from a typical, un-regulated plant can be prevented with minimal investment; by simply adopting simple and cheap process improvements, such as those outlined in the ISO 14000 family.
As such, the ISO 14000 family plays a distinguished role in helping and encouraging organizations to measure and improve their environmental performance in a number of areas including resource management, waste reduction & treatment, recycling, and energy production.
It has also been observed that adopting a more comprehensive EMS can have a big impact on improving a company's competitive position by reducing pollution, especially with companies with poor environmental records.
More and more companies are adopting standards of ISO 14000 to develop more efficient operations and gain a competitive operational edge.
Building on ISO 14000
Once you understand and have successfully implemented the basic principles of an ISO 14000 environmental management system, there are a number of ways to build upon and improve it.
ISO 14000 shares many similarities with the ISO 9000 family, which is a group of standards for the development and continuous improvement of a quality management system (QMS).
Just as ISO 14000 is focused on the guidelines for setting up a successful environmental management system based on a clear environmental policy and a system of continuous improvement, ISO 9000 standards use many of the same techniques, such as PDSA and continuous improvement to outline the quality standards of an organization.
These standards can be combined to achieve the overall goal of improving an existing EMS.
Combining ISO 14000 and ISO 9000
When integrated together, these two families of standards can complement one another with corresponding components of each.
Responsibilities for combining standards from both families, such as ISO 14001 and ISO 9001, might include:
Drafting a policy and procedure document, e.g. from a structure template
Clearly defining roles, responsibilities and leadership
Resource allocation
Clear documentation of both standards within a single documentation system
Appointing representatives for assurance of both quality and environmental management
When combining standards from the two separate 14000 and 9000 families, care must be taken to incorporate a plan for environmental impact and conformance. Environmental expectations (both internal and external) should be met and elements of environmental management will need to be factored into internal audit programs and training sessions.
Using Process Street for ISO 14000
To practically implement standards of ISO 14000, either alone or in combination, you'll save yourself a great deal of work by choosing a bpm software tool to keep everything in one place, clearly organized and adequately documented.
Process Street is a versatile tool for managing workflows and business processes. It's our mission to make recurring tasks fun, fast, and faultless for teams everywhere.
Since 2015 revisions of ISO standards, Process Street has been an ideal solution for building, managing, implementing, and optimizing standard operating procedures and ISO standards.
Check out this video for a quick rundown on how to get started with Process Street:
If you'd like to delve deeper into Process Street's features and you're just starting out, check out our demo video or any of the Knowledge Base articles on creating and editing templates.
We have a great deal of ISO and SOP content ready-made, just check out some of our other articles:
Or you can use one of our free, ready-made ISO templates to get a head-start. Just sign up for a Process Street account (also free) and take your pick:
We want to provide you with the best quality of information possible, and your feedback helps us to continuously improve our content. Did you find this article useful? Perhaps you disagree with certain parts, or just do things differently? Let us know in the comments, we'd love to hear from you!