Remote Work Software for Easy Tracking and Transparency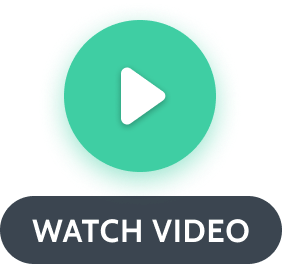 Effortlessly organize, manage and track your team's recurring processes
JOIN OVER 450,000 PROCESS STREET USERS



Remote work software that actually works...
For remote working to work, you need the right tools.

No more chasing for updates. See how your remote employees are progressing with tasks, instantly, with the Checklist Dashboard.

Bring your team together. Assign tasks and responsibilities to individuals and groups within your remote workforce. Tag people, add comments, and set-up notifications.

Push your remote team forwards. By automating your repetitive manual tasks, you'll spend less time on admin and more time on what really matters.
Improve quality and productivity. Document your remote team's processes with templates and watch costly errors reduce and profitable efficiencies increase.
Stop remote working burnout. Use process checklists to give your remote team clear, step-by-step tasks, so they feel less anxiety and know exactly what's expected.

We definitely love Process Street. Not only has it allowed us to save days in time, it's improved employee happiness and helped us to save over $1m in operating expense!




Pam Levin, Innovation Manager, Elite Business Ventures, Inc.
Check out what Process Street's remote work software can do for you: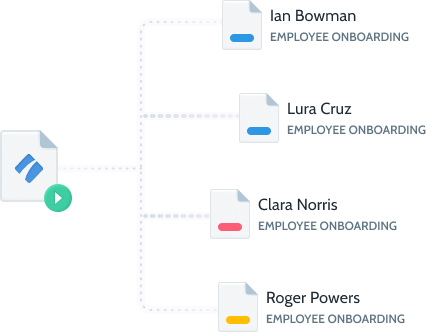 Document your remote work processes easily
Create and document your key processes with templates so your remote team knows exactly what to do, how to do it, and when they need to do it, at all times. See fewer mistakes, answer less questions, and reduce workplace anxiety.
Access remote work templates from anywhere
Use Process Street as a central location where your remote team can find and complete their core processes. Organize your remote work templates into folders and access them at any time, from any device, from anywhere in the world.
Keep track of your remote teams time - at all times
Keep your employees accountable and on track. Use Task Due Dates and Dynamic Due Dates to set deadlines and check your remote team's progress towards those deadlines, regardless of their time zone.
Connect your remote work processes to your favourite apps
Integrate your remote work processes with the apps, software, and platforms you use regularly. Quickly and securely transfer data between platforms with one click of a button. Don't sweat the small stuff.
Stay up-to-date with your remote workforce & their tasks
With one quick glance at the Checklist Dashboard, you'll be able to see the status of your remote team's tasks and check what progress has been made. You'll instantly know what's on track, what's behind, and who needs extra support.
Make complex remote work tasks easy
Create one single template that fits multiple different scenarios with conditional logic. The if/then logic allows you to adapt your processes to fit your remote team's needs and makes complex tasks easy to understand.
Approve your remote teams work with one click
With Approvals, you can review items, provide feedback, and reject or approve them with one quick click. Make decisions quickly, and feel reassured that an unapproved document will never slip through the cracks again.
Increase the accountability, efficiency and consistency of your remote team processes
Sebastian Igreti
CEO, TechMD
TechMD uses Process Street for all core processes including employee onboarding, active directory management, and workstation repair processing.
Their team relies on our platform for managing day to day core business processes and operations.
WATCH CUSTOMER VIDEO
Clive Bertige
CEO, Mailine Automotive
Mainline Autobody manages its core repair and insurance processes on Process Street. The team uses them to onboard and train new employees, create procedures for quality control, and to improve visibility across their operations.
With Process Street they are able to create, track, optimize and automate their standard operating procedures.
WATCH CUSTOMER VIDEO
This is how others are using Process Street's remote work software to manage their teams.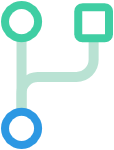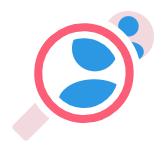 Teams around the globe 💙 Process Street. Here's why
"We could have created a traditional playbook in MS Word, but we wanted something more action-oriented. We want everyone to feel they are responsible for executing on something rather than just reading something."
Jeremy Smith
DIRECTOR PRODUCT DEVELOPMENT
"An elegant, yet efficient, checklist tool! I love the overall design and the simple way that you can update or change a process. You can tell how much thought went into things like click reduction and ease of use."
Matthew Kelley
PRESIDENT
"We have recently plugged Process.st in as our top level process management tool. It is a seamless fit into our already existing project management software and allows us to track individual project processes without being weighed down by unnecessary features."
Gil Snir
CEO
"Awesome product. The guys have put huge effort into this app and focused on simplicity and ease of use. The product oozes quality. Nice one."
Paul Clifford
CEO
See Process Street's remote work software in action...
Check out our pre-made templates!
Our template library is full of practical templates that have been built, and used, by remote teams from across the globe. See one you like? Add it to your account for free and change it to suit your remote team's specific needs.
Onboarding Remote Employees Checklist
As a remote team, you have the opportunity to recruit incredible talent from anywhere in the world. This template has been designed to help you onboard your remote employees without a hitch. It's been superpowered with workflow automation features such as Stop Tasks, Role Assignments, and Approvals, and will give your remote employees the best possible start. Grab this template and help them settle into your remote team quickly.
Virtual Meeting Checklist for Remote Teams
As a remote team, organizing and running effective and efficient meetings can be difficult; especially if your employees are spread out across the globe and in different time zones. Luckily, you can use this Virtual Meeting Checklist Template to help. Work through the steps in this checklist to prepare for the meeting, lead it, and tackle any key action items. Meeting leaders benefit from it. Attendees benefit from it. Everybody wins!
Process Street Webinars:
By Us, for You.
REGISTER FOR OUR WEBINARS
Every month, we deep dive into ways you can become a Process Street pro. We discuss everything! From remote working processes to handy automation hacks. Tune in and learn from the process experts.
The best business blog on the web
Everything you need to know about remote work software can be found in our blog.
In this post, you'll not only learn why it's important for remote organizations to onboard their new employees in the right way, but you'll also find out how to do it.
This post is crammed full of pointers, guidance, and free resources to help you transition from office working into remote working - the right way.
Read this interview, with Process Street CEO, Vinay Patankar, to find out exactly what you, as a leader, need to do to get your remote team into gear.
Check out our video library and see how you can use Process Street's remote work software to take your processes to the next level.
Learn how easy it is to use Process Street as remote work software by watching this product demo video.
Add Approval tasks to your checklists, so you can review documents and approve or reject them before the checklist can be completed.
Use if/then logic to make one template work for multiple remote working scenarios, and turn complex processes into simple ones.
Creating & Editing Templates
Start at the beginning and find out how to create, edit, and update your remote work process templates.
See how you can create remote work templates and run individual checklists from those templates to complete tasks.
Use Stop Tasks to make sure every member of your remote working team completes their tasks in the right order.
Gain new visibility into the status of your remote team's recurring work