Process Improvement Software for Agile Teams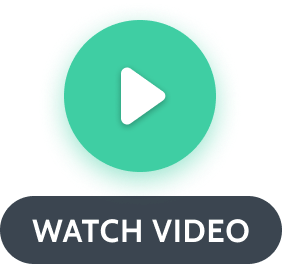 Document, manage, automate, and optimize processes with a single platform
JOIN OVER 450,000 PROCESS STREET USERS



Real process pros use process improvement software
Go from process impoverishment to making process improvements with Process Street.

Document processes easily with an intuitive drag-and-drop template editor. No more uncertainty about how to tackle a process. No more human error along the way.

Once processes are documented, text, images, videos, form fields, and tons of in-built features can be added to ensure working through them is a fun, fast, and faultless experience.

Get rid of bottlenecks with workflow features such as dynamic due dates and role assignments. Team members will always know what to do and when, so work never grinds to a sudden halt again.
Clarity provides insight. With the template overview and checklist dashboard features, you can not only see how all colleagues are progressing, but also if processes can be improved at any point.
Need to tweak a process and improve it? Simple. The template editor allows editors to dive in, make changes, and immediately optimize processes. Here's to being truly, indisputably agile.

We definitely love Process Street. Not only has it allowed us to save days in time, it's improved employee happiness and helped us to save over $1m in operating expense!




Pam Levin, Innovation Manager, Elite Business Ventures, Inc.
Upgrade how your team works with Process Street's process improvement software:
Document integral workflows as templates in seconds
Processes are documented as templates. Each template is a master set of instructions for a process. These nifty templates can be updated with zero turnaround time and the changes are immediately applied to all active checklists.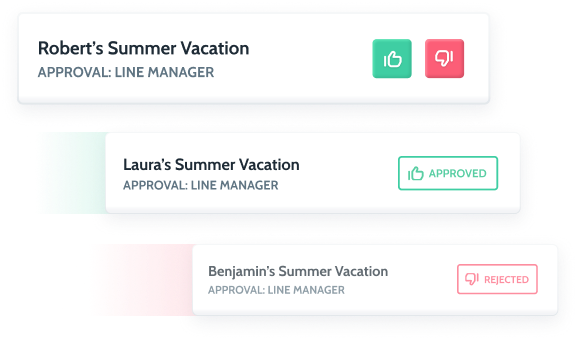 Stop bottlenecks from occurring with approvals
A bad approvals flow results in bottlenecks, waylaid projects, and missed deadlines. But with approvals, time-sensitive items can be approved or rejected instantly. Make decisions from your email inbox or our mobile app when on the move, or in-app when working at your desk.
Facilitate team-wide collaboration
With our process improvement software, you can quickly build a process, share it with anyone on your team, and control who has the ability to edit it with user privilege controls. Make your processes work for your team, not the other way around.
Keep using all your favorite tools with our integrations
Don't stop using the products you love. You can integrate Process Street with over 2,000 popular apps and products to boost productivity even further. Thanks to the magic of integration, you can schedule, assign, update, and automate whatever you want, whenever you want.
Gather important data with forms
You can collect and manage structured information with our rich, in-built forms. Speaking of integrations, you can even pass data seamlessly between Process Street and your other favorite tools, ensuring your data gets stored exactly where you want it to be.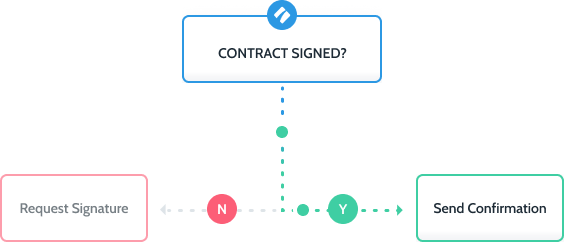 Be dynamic with conditional logic
Use Process Street's advanced features like conditional logic. Conditional logic in particular allows you to create dynamic workflows with if-this-then-that logic, meaning your processes will instantly adapt to your team's specific needs.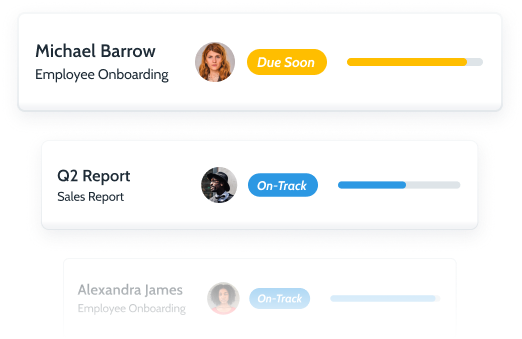 Experience full transparency with the overview dashboard
The checklist dashboard enables you to follow the progress of all your team's processes, in real-time, and in one centralized location. See who did exactly what, when, and whether it was completed on time. Keep track of everything your team's working on — easily.
Improve your team's output with interactive workflows
Sebastian Igreti
CEO, TechMD
TechMD uses Process Street for all core processes including employee onboarding, active directory management, and workstation repair processing.
Their team relies on our platform for managing day to day core business processes and operations.
WATCH CUSTOMER VIDEO
Clive Bertige
CEO, Mailine Automotive
Mainline Autobody manages its core repair and insurance processes on Process Street. The team uses them to onboard and train new employees, create procedures for quality control, and to improve visibility across their operations.
With Process Street they are able to create, track, optimize and automate their standard operating procedures.
WATCH CUSTOMER VIDEO
These are the processes you could better with our process improvement software...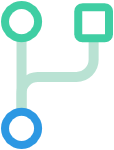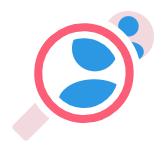 Teams everywhere 💙 using Process Street. Here's why
"We could have created a traditional playbook in MS Word, but we wanted something more action-oriented. We want everyone to feel they are responsible for executing on something rather than just reading something."
Jeremy Smith
DIRECTOR PRODUCT DEVELOPMENT
"An elegant, yet efficient, checklist tool! I love the overall design and the simple way that you can update or change a process. You can tell how much thought went into things like click reduction and ease of use."
Matthew Kelley
PRESIDENT
"We have recently plugged Process.st in as our top level process management tool. It is a seamless fit into our already existing project management software and allows us to track individual project processes without being weighed down by unnecessary features."
Gil Snir
CEO
"Awesome product. The guys have put huge effort into this app and focused on simplicity and ease of use. The product oozes quality. Nice one."
Paul Clifford
CEO
Familiarize yourself with Process Street's process improvement software by using our premade templates!
Our template library is packed with free, professional checklist templates. Add them to your organization and edit them to suit your team's unique needs. Save money, labor, and a ton of time by doing so.
Employee Onboarding Checklist
Onboarding needs to be done right. Otherwise, employee retention rates will dramatically falter, costing you a vast sum. Get your onboarding process and strategy in check with our Employee Onboarding Checklist. It'll help you prepare the necessary paperwork, accounts, and materials before the employee's first day, and then see the new hire through their first month. Plus, it's been optimized and improved with approvals and stop tasks!
The Process for Optimizing a Process
You want to do process improvement properly. But without a process for process optimization, there's the danger of making a process worse. That's where our The Process for Optimizing a Process checklist comes in. Structured with the DMAIC methodology, this checklist enables you to define, measure, analyze, improve, and control each and every process. Old, unoptimized processes? They're a thing of the past.
Process Street Webinars: Become a Process Expert
REGISTER FOR OUR WEBINARS
Join us and find out how to truly improve your processes. Discussion topics include automation and integrating with other powerful apps, to talking about our newly-launched, slick features and answering any questions in Q&As. Hosted virtually, there's no reason why you can't attend the next one.
The web's leading business blog
We publish educational, entertaining, and exciting material on topics like process improvement — and much, much more!
Want to get up to speed with all-things agile? In this post, Ben Mulholland explains the effectiveness of melding Scrum and Kanban for processes like sprint planning.
Don't just create and follow processes — optimize them! Thom James Carter takes you through the A-Z of proper business process optimization.
Improved productivity. Increased efficiency. Enhanced effectiveness. These are the rewards you'll reap by reading Jane Courtnell's post on lean tools.
Ready to take your processes to the next level with Process Street? Watch the videos below.
For an in-depth overview of the Process Street platform and how you can use it to superpower your processes, there's this insightful demo video.
Streamline and automate the approvals flow easily. Learn how to create single instance approvals or even multi-stage approvals within your processes!
Stop building new processes for every slight variation. With conditional logic, your processes can become truly dynamic thanks to if-this-then-that logic.
Creating & Editing Templates
Before diving into our more advanced features, understand how to to create and edit effective process templates first.
The master version of a process is called a template. Meanwhile, checklists are single instances of your processes to work through.
Stop your team from going about processes the wrong way with stop tasks. Great for enforcing order, great for team hand-offs.
Increase the efficiency and consistency of your team processes