ISO 14001 Software for Forward-Thinking Teams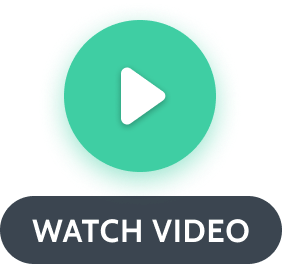 Implement an effective Environmental Management System with one platform
JOIN OVER 450,000 PROCESS STREET USERS



Future-proof your business with our ISO 14001 software
It's never been easier to follow the correct processes and achieve true business sustainability.

Give your team accountability and ownership of their sustainability efforts with due dates, assignments, and approvals.

Build processes for greater business sustainability, and then distribute those processes throughout your team as checklists for proper consistency.

Never let errors slip through again by utilizing checklists that have been superpowered with workflow features like stop tasks and conditional logic.
Process Street + the Plan-Do-Act-Check model = continuous improvement. Identify sustainability-related problems, apply solutions, and reap the rewards.
Stop your team from wasting valuable time by constantly searching for the most recent process doc. Consolidate, centralize, and collaborate all in one place.

We definitely love Process Street. Not only has it allowed us to save days in time, it's improved employee happiness and helped us to save over $1m in operating expense!




Pam Levin, Innovation Manager, Elite Business Ventures, Inc.
Master your Environmental Management System with our ISO 14001 software:
Standardize your sustainability workflows in seconds
Build the processes you need for a successful Environmental Management System that adheres to ISO 14001 with our intuitive drag-and-drop editor. Then, automate the most common tasks in seconds.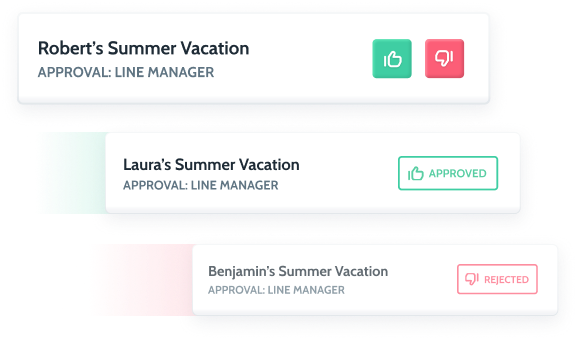 Improve decision-making with workflow approvals
Approving or rejecting your team's items has never been simpler. Decisions can be made straight from our iOS app or your email inbox when on the move, or via your browser when working at home or the office. Here's to true ISO 14001 adherence with approvals.
Facilitate team collaboration
Distribute your integral processes as checklists. Supercharge those checklists with approvals, task assignments, and due dates so your team can work successfully when working together. Teamwork needn't be hard work.
Don't silo the rest of your tools — integrate them
Integrate Process Street with thousands of other apps and platforms so your Environmental Management System is efficient and effective. Use Zapier, webhooks, and API to set up integrations and then automate all the manual, repetitive tasks you can think of.
Collect rich data with our rich forms
Collect all information required to audit your business operations and your Environmental Management System with our rich forms. Enter the data manually or pull information from other applications once integrated.
Always tackle the right processes with conditional logic
Build processes that dynamically adapt with our ISO 14001 software. Conditional logic works with an if-this-then-that logic, meaning checklists change so they're always appropriate to the situation.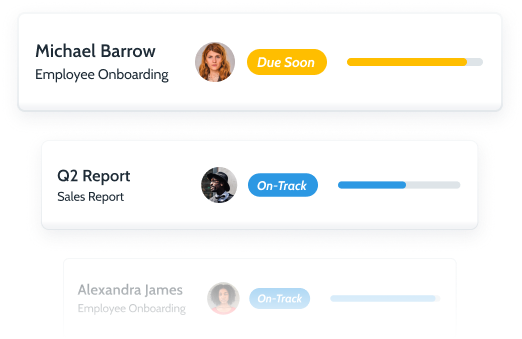 Attain complete transparency with the overview dashboard
With the checklist dashboard, teams can stay on top of their work by seeing who did what, when, and if it was completed on time. Multiple processes can be followed, in real-time, and all in one centralized location.
For a brighter future, use Process Street to take control of your EMS
Sebastian Igreti
CEO, TechMD
TechMD uses Process Street for all core processes including employee onboarding, active directory management, and workstation repair processing.
Their team relies on our platform for managing day to day core business processes and operations.
WATCH CUSTOMER VIDEO
Clive Bertige
CEO, Mailine Automotive
Mainline Autobody manages its core repair and insurance processes on Process Street. The team uses them to onboard and train new employees, create procedures for quality control, and to improve visibility across their operations.
With Process Street they are able to create, track, optimize and automate their standard operating procedures.
WATCH CUSTOMER VIDEO
In addition to its EMS processes, your business can also use Process Street to excel at: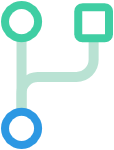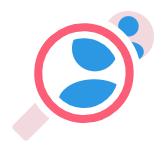 Process Street is loved by companies across the globe. Here's why
"We could have created a traditional playbook in MS Word, but we wanted something more action-oriented. We want everyone to feel they are responsible for executing on something rather than just reading something."
Jeremy Smith
DIRECTOR PRODUCT DEVELOPMENT
"An elegant, yet efficient, checklist tool! I love the overall design and the simple way that you can update or change a process. You can tell how much thought went into things like click reduction and ease of use."
Matthew Kelley
PRESIDENT
"We have recently plugged Process.st in as our top level process management tool. It is a seamless fit into our already existing project management software and allows us to track individual project processes without being weighed down by unnecessary features."
Gil Snir
CEO
"Awesome product. The guys have put huge effort into this app and focused on simplicity and ease of use. The product oozes quality. Nice one."
Paul Clifford
CEO
Learn Process Street's ISO 14001 software with our premade templates!
Our template library is stocked with over 1,000 free checklist templates. Adding them to your account immediately means saving time, effort, and money. Our ISO 14001 checklists help you save the world, too.
ISO 14001 Environmental Management Self Audit Checklist
Self-audit your Environmental Management System against ISO 14001 requirements with our ISO 14001 Environmental Management Self Audit Checklist. It'll help you implement a Plan-Do-Act-Check model to take a lean approach to sustainability. Run repeated audits to apply continuous improvement principles, with each successive audit contributing to the inputs of the next.
ISO 9001 and ISO 14001 Integrated Management System (IMS) Checklist
Quality management systems built under ISO 9001 and Environmental Management Systems built under ISO 14001 are highly synergistic. To build an integrated management system that incorporates QMS and EMS standards together, there's this checklist template. Ready to get the best of both worlds? Approvals, role assignments, and stop tasks make the process a whole lot easier.
Process Street Webinars: Showcasing Process Excellence
REGISTER FOR OUR WEBINARS
Expect process innovation, excellence, tips, and tricks from our regularly-hosted webinars. From process building best practices to hacks for automating recurring tasks, you'll always learn something useful when tuning in. Hosted digitally, there's no excuse why you can't attend the next one.
The web's leading business blog
Educational, entertaining, and exciting posts on ISO, SOPs, EMS, QMS — and much, much more!
Implementing ISO 14001 standards can be intimidating. It needn't be. Avoid bulky manuals and long processes; learn everything about ISO 14001 with this post.
Don't stop with just ISO 14001 implementation; there are many creative, innovative ways you can embrace a sustainable business model. Here's how.
Being lean in business can skyrocket your team's productivity and success, all while minimizing waste. To be less wasteful in business, become a lean machine yourself.
Take your Process Street workflows to the next level with the high-quality, highly-useful videos in our video library.
For a complete overview of our ISO 14001 software, watch this. It's a demonstration of how to use Process Street in a way that truly supercharges your processes.
Never let important work go unchecked again — use approvals to assign team members to review items and ensure only good work gets approved.
Processes can adapt to any situation and give the relevant instructions with conditional logic. There's no need to create separate processes for every slight variation!
Creating & Editing Templates
New to Process Street? If so, start from the top and learn how to create and edit effective process templates.
Templates are the master versions of processes. Checklists, meanwhile, are single-run instances to be worked through.
Processes shouldn't be tackled out of order. That's why stop tasks are there. Stop tasks are also great for team hand-offs!
Use Process Street to implement an efficient and consistent EMS