Subtasks are smaller checklists which can be placed inside a task in your templates. They are perfect for breaking complex tasks into smaller steps whilst still tracking your progress.
How to use the subtask widget
To use the subtask widget, or any other widget for that matter, you must be editing a template. Do this by clicking the cog next to a template's name in your dashboard, then on "Edit this template".
Note that you need to be an Admin or a Member with editing permission, to be able to edit templates. 
Navigate to the task you want to add a subtask to, then cast your eye to the right-hand widget menu.
Add a subtask by clicking the subtask name, or drag and drop it into place.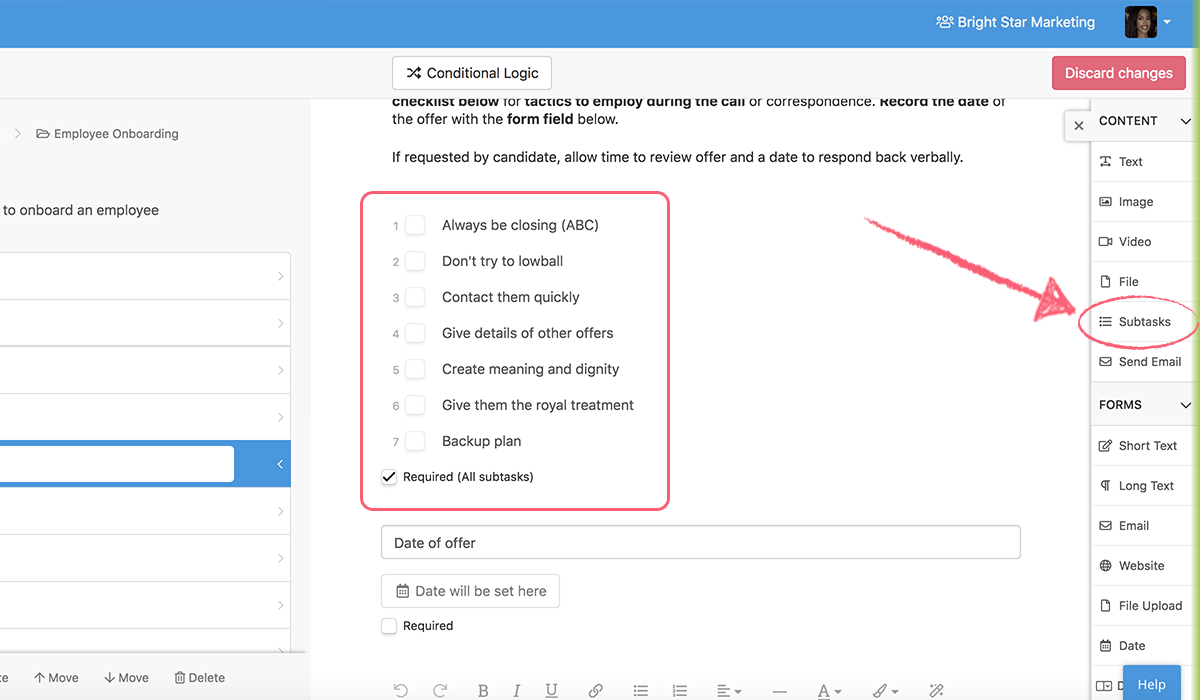 You can add and delete tasks in the subtask much like regular tasks – hit your "Enter" key to add another task to the subtask, and hit "Backspace" key on an empty task to delete it.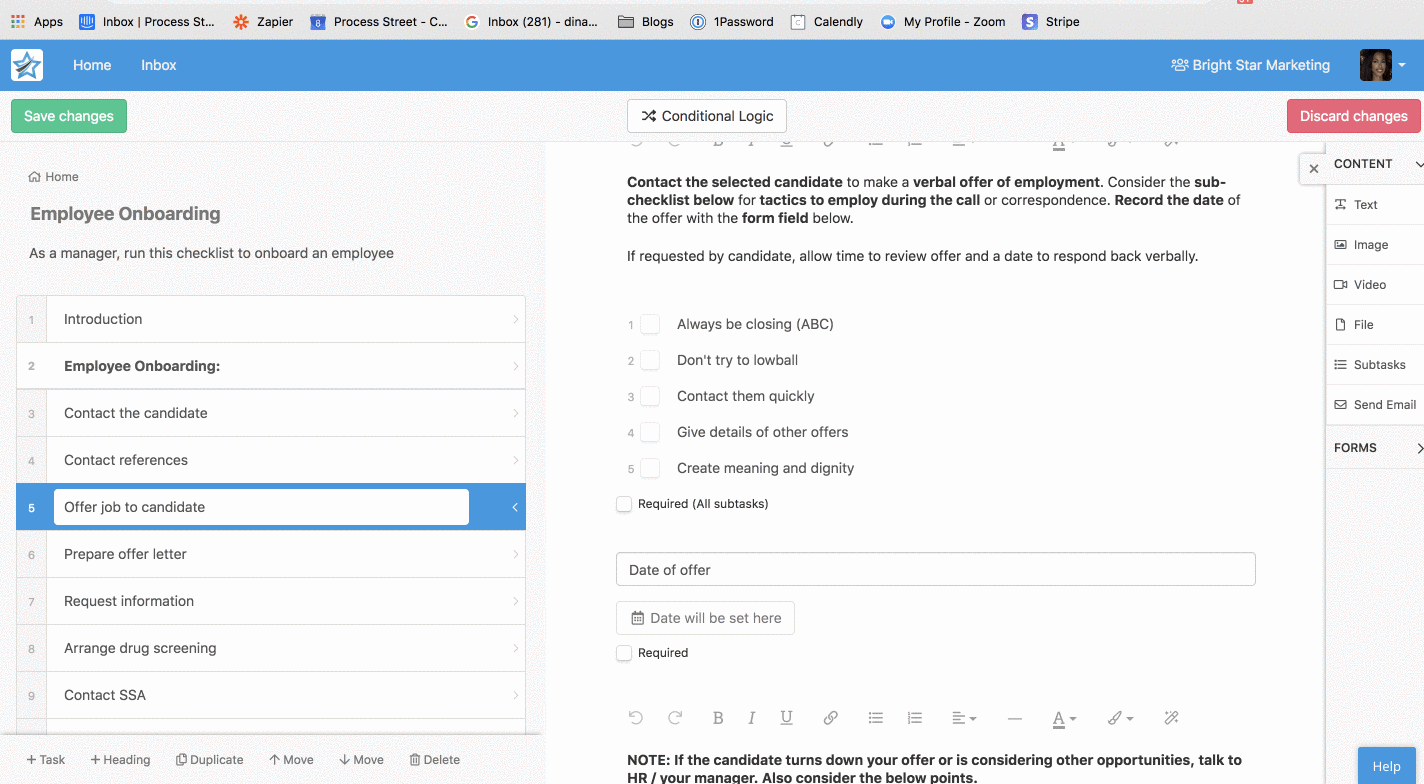 Learn more about text widgets, form fields, and email widgets.
---