The video widget lets you embed videos in your templates and checklists.
Videos are a great way for providing extra instructions to whomever works on your checklists, or views your templates. For example:
To illustrate how a task should be performed or completed
To add a welcome message to any clients or employees you onboard
As a tutorial to explain how to use some of your workplace tools
Users: In order to add or edit video widgets in templates, you must be an Administrator or a Member who has been given 'can edit' access by your Administrator. 
How to use the video widget
To use the video widget (as with any other widget) you need to be editing a template.
Find the template you want to edit and then click the three dots to the right of its name. Next, click "Edit template" in the right hand menu.
Once inside the template editor, click on the task or heading you want to add the video to.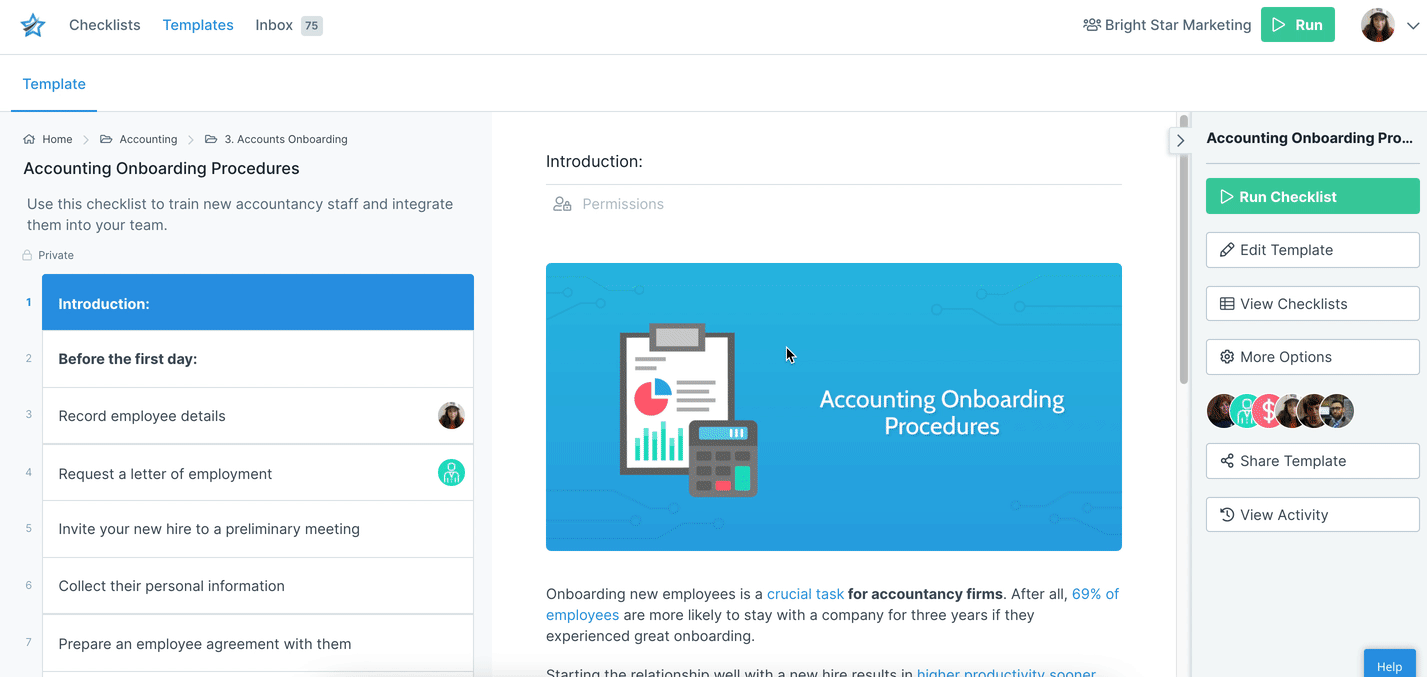 You can drag and drop the video widget into place, or click once to add it. Next add the URL for the video, or the embed code.
Learn how to find the embed codes for:
Once your link is added, your video will appear in the template.
You can add a description for the video underneath if you wish.
Save changes to your template when you're finished.
Whilst there is no storage limit for uploads to your account, there are individual file upload limits.
Learn more about how the other widgets work:
---