The video widget lets you embed videos in your workflows and workflow runs.
Videos are a great way for providing extra instructions to whoever fills out your workflow runs or views your workflows. For example:
To illustrate how a task should be performed or completed
To add a welcome message to any clients or employees you onboard
As a tutorial to explain how to use some of your workplace tools
The video widget supports videos up to 5 GB
(MOV, MPG, AVI, FLV, F4V, MP4, M4V, ASF, WMV, VOB, MOD, 3GP, MKV, DIVX, and XVID videos)
When uploading a video to a workflow, the maximum size is 5 GB. You'll need to use the upload widget and not drag and drop a video onto the workflow. Embedding a video from Youtube, Vimeo or Wistia has no limit.
Users: In order to add or edit video widgets in workflows, you must be an Administrator or a Full Member who has been given 'edit' access by your Administrator. 
How to use the video widget
To use the video widget (as with any other content widget) you need to be editing a workflow.
Find the workflow you want to edit and then click the three dots to the right of its name and select "Edit" from the dropdown menu or click on its name then select "Edit" in the top-right corner.
Next, click on the task or heading you want to add your video into.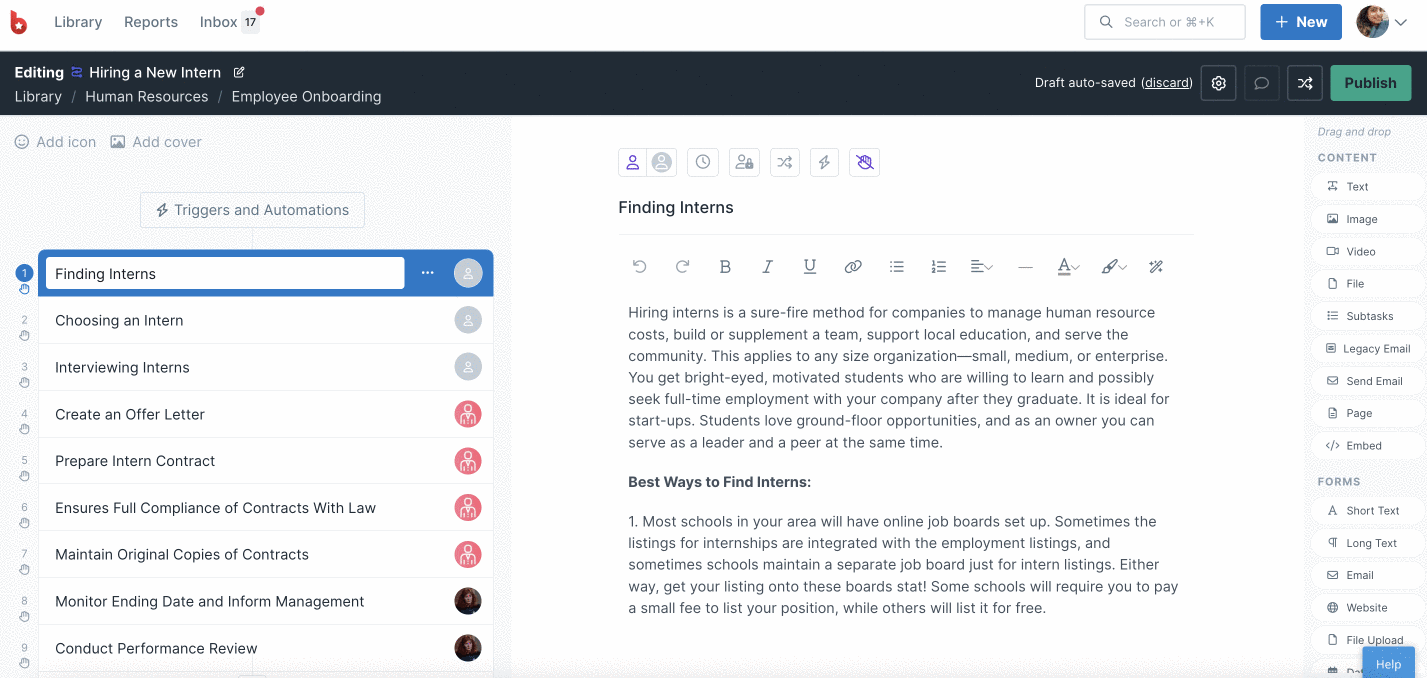 You can drag and drop the video widget into place, or click once to add it. Next, add the URL for the video or its embed code, as shown above.
Learn how to find the embed codes for:
Once your link is added, your video will appear in the workflow. You can add a description underneath it if you wish.
Publish your workflow when you're finished and run it to make sure everything is working as expected.
While there is no storage limit for uploads to your Process Street account, there are individual file upload limits.
My video isn't showing?
If your video doesn't load properly, you need to use the embed code instead of the video URL. It may also be because the video hasn't been shared publicly. Sharing permissions may block you from using a certain video.
Learn more about how the other widgets work: