IT Software to Manage Core Team Processes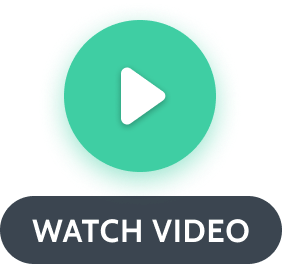 A secure, scalable no-code process management tool to support scaling businesses

JOIN OVER 450,000 PROCESS STREET USERS



IT software for complete systemized security
Process Street's IT workflow software powers your operations and allows you to control the workflow

Keep all of your internal processes, documents, and information in one place, and turn Process Street into your IT command station.

Make processes actionable
Don't just document your processes; make them actionable. See all work currently in progress, and find the checklists you and your team are working on in seconds.

Save money by eliminating paper forms, automate manual work, and take advantage of our competitive pricing plans by using Process Street.
When you have the process laid out in front of you, no time is wasted. Process Street also empowers you to easily automate manual recurring tasks, so you can focus on doing the work that will have the most impact.
Effortlessly integrate your team with task and role assignment features. Your team will be notified immediately, so they can jump into a Process Street checklist and complete their assigned work with zero friction.

We definitely love Process Street. Not only has it allowed us to save days in time, it's improved employee happiness and helped us to save over $1,000,000 in operating expense!




Pam Levin, Innovation Manager, Elite Business Ventures, Inc.
Here's how our information technology software can help you do better business
Create powerful processes in a matter of seconds
Our user-friendly no-code editor lets you drag-and-drop rich form fields, enabling you to quickly document your processes. Information like documents, text, emails, even images and video URLs, can then all be captured in an incredibly streamlined way.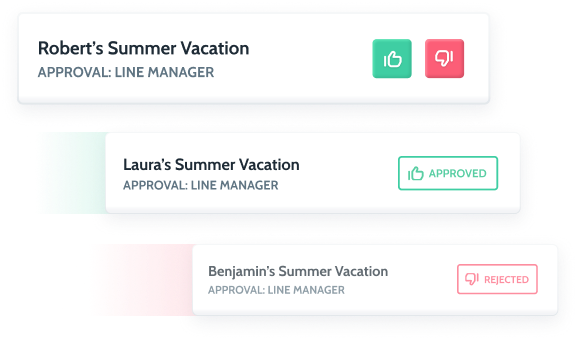 Stop approval bottlenecks in their tracks
Thanks to our approvals feature, decision-makers can approve or reject important items at a click of a button. And seeing as approvals can be done on the move via our iOS app or when at home via your browser, projects and processes will never be waylaid again.
Facilitate collaboration, easily
Assign your team their responsibilities with task and role assignments. Each individual will be notified when their work is due, and you can even jump in to assist them with a specific task in the process (great for training and onboarding).
Say goodbye to tedious manual tasks thanks to integrations
Automate your daily recurring tasks with Zapier, Webhooks, or API integrations, connecting Process Street with all of your favorite applications — over 2,000+, in fact! This means you don't have to worry about siloing the other tools you love to use.
Gather data with versatile forms
Text fields (long and short), email, URL, file upload (and download!), multiple-choice, sub-checklists, and more — all in one place. Boost all of these with powerful automations, which are easy to set up, and you'll have more control than ever before over your information infrastructure.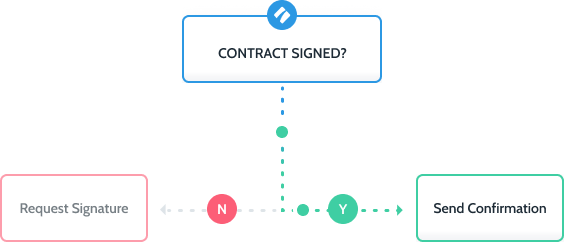 Create smart processes with conditional logic
With advanced features like conditional logic, you're able to create dynamic workflows that immediately adapt to your team's changing needs. Now you don't have to create separate checklists for every possible slight variation in a process.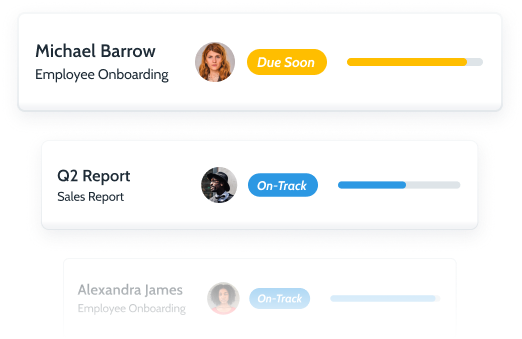 Have an SSOT and get complete transparency in the process
Access your single-source-of-truth (SSOT) from anywhere, at any time, and from any device by using Process Street. Tag your internal procedures for organized storage and use permissions to control who has access to what information, and when. Then, utilize the checklist dashboard to see who's doing what, when, and how.
Become a truly systemized business with our IT process management software.
Sebastian Igreti
CEO, TechMD
TechMD uses Process Street for all core processes including employee onboarding, active directory management, and workstation repair processing.
Their team relies on our platform for managing day to day core business processes and operations.
WATCH CUSTOMER VIDEO
Clive Bertige
CEO, Mailine Automotive
Mainline Autobody manages its core repair and insurance processes on Process Street. The team uses them to onboard and train new employees, create procedures for quality control, and to improve visibility across their operations.
With Process Street they are able to create, track, optimize and automate their standard operating procedures.
WATCH CUSTOMER VIDEO
Take a look at what companies are using Process Street's IT workflow software for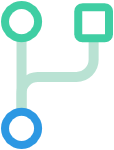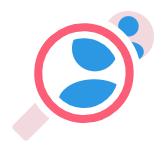 Teams all around the world 💙 Process Street. Here's why
"We could have created a traditional playbook in MS Word, but we wanted something more action-oriented. We want everyone to feel they are responsible for executing on something rather than just reading something."
Jeremy Smith
DIRECTOR PRODUCT DEVELOPMENT
"An elegant, yet efficient, checklist tool! I love the overall design and the simple way that you can update or change a process. You can tell how much thought went into things like click reduction and ease of use."
Matthew Kelley
PRESIDENT
"We have recently plugged Process.st in as our top level process management tool. It is a seamless fit into our already existing project management software and allows us to track individual project processes without being weighed down by unnecessary features."
Gil Snir
CEO
"Awesome product. The guys have put huge effort into this app and focused on simplicity and ease of use. The product oozes quality. Nice one."
Paul Clifford
CEO
Jump right into our information technology software with these free, premade templates!
Our template library has hundreds of tried-and-tested checklists to help you take control of your information technology processes. See a template you like? Add it instantly. Want to make some changes? Edit it, effortlessly.
Employee Onboarding Checklist
Onboarding is without a doubt one of the most important processes in your business. Keeping everything organized, and maintaining a clear record of work done is essential to a successful onboarding process. This checklist will allow you to track the progress of new employees and ensure all training and relevant information can be accessed from one central place, at any time, securely. Optimized for teams already, just plug and play!
Email Server Security Checklist
Many organizations depend on secure, internal email servers. It's essential that proper security procedures are followed to reduce the threat of malicious actors gaining access to sensitive information. In this checklist, we cover many security steps to give you as many defensive options as possible. Some of these steps are technical in nature, such as enabling DKIM or DMARC. However, human error is one of the greatest threats to any network, which is why following a clear process is so important!
Process Street Webinars: Showcasing Process Excellence
REGISTER FOR OUR WEBINARS
Join us and become a process pro. Every month we dive into the uncharted waters of process innovation and excellence. Topics include process building best practices to hacks for automation. Seeing as our webinars are hosted online, there's no reason why you can't attend the next one.
Remain in the know with our blog
Educational, exciting, and engaging material on all things tech and business.
Want to reduce operating costs by up to 6%? Considering the sheer amount of money that could be saved, I'm sure you do. So, get to grips with process control.
Modern propaganda isn't the kitsch posters of the 20th century. It's propelled by technology. Here's how, why, and what you can do to spot modern propaganda.
Messy systems and messy file management can be a thing of the past. To turn "can" into "will", follow Oliver Peterson's suggested steps in this post. It's easier than you think.
Take your Process Street workflows to the next level, thanks to the high-quality videos in our video library.
To understand the ins and outs of our information technology software, check out this demo video. It explains how Process Street can be used in just 4 minutes!
Our approvals feature enables teams to be in charge of the approval workflow. Set up single instance approvals, multi-stage and sequential approvals easily.
Checklists don't have to be static — with conditional logic, they can dynamically adapt in the exact way your team needs them to. Every. Single. Time.
Creating & Editing Templates
Before using more advanced features, get the basics down of creating and editing effective process templates.
Templates are the core versions of a process. Checklists, meanwhile, while are single-run instances that can be worked through.
Enforce order with stop tasks. Stop tasks ensure priority tasks are completed before the user can move on.
Tame the chaos in your team operations with our IT workflow software