You can add users to your organization to allow them access to your processes.
You can also control the permissions of each user, so they will only see and access what you want them to.
To add a user, go to your dashboard and click the "Add Members" button on the left-hand side of your screen.
This will take you to the "Members and Guests" tab of your organization manager – note that you need admin permissions in order to see this page.
To invite a new user, type their email address and (optionally) their name in the field to the right and click "Invite".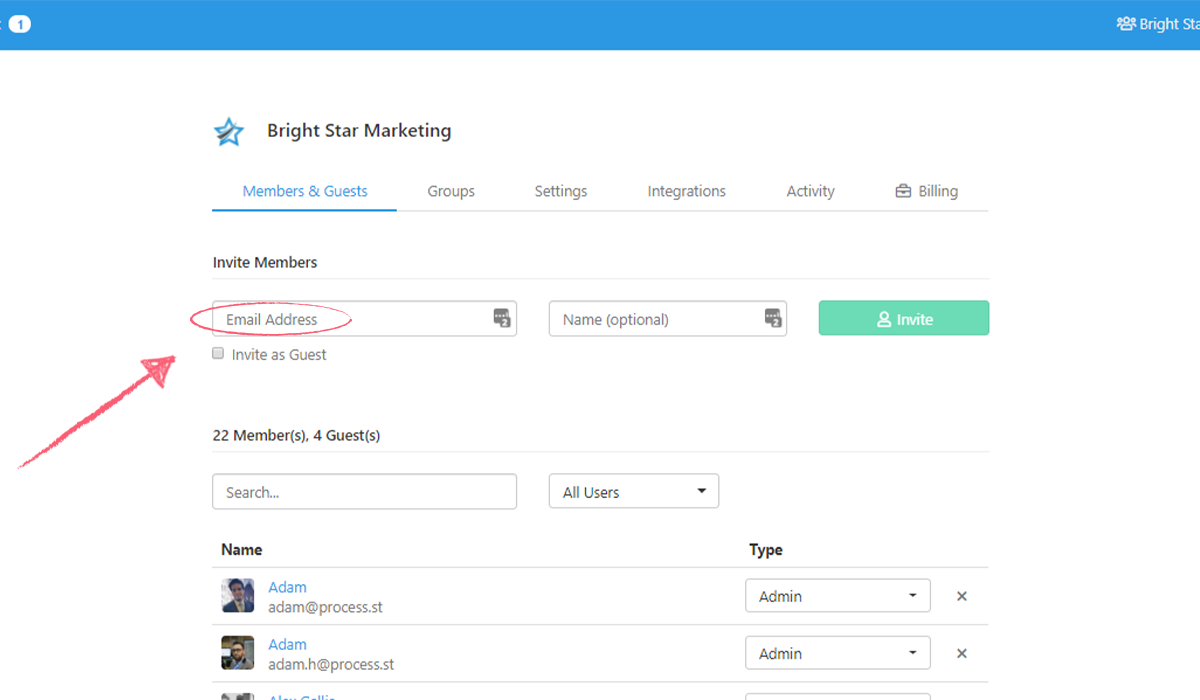 This will add a user to your organization with member level permissions. You can add them as a guest instead by clicking the box below the email field before hitting "Invite".
To learn more, check out our article on user permissions.