Form Automation Software for Increased Efficiency & Accuracy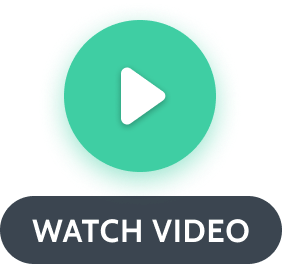 Create, share, & manage forms with a single tool!
JOIN OVER 450,000 PROCESS STREET USERS



Remove the paperwork with form automation software…
Move away from paper-based systems and digitize with Process Street's form automation software.

Paper forms are wasteful. Employ form automation software to eliminate paper waste and streamline your form-building processes.

Paper forms are costly. Switch to form automation software and eliminate the mounting costs of paper, printing, and postage.

Paper forms take time. Use our pre-made templates and drag-and-drop editor to build and replicate automated forms in seconds.
Paper forms are inconsistent. Standardize form-building processes to create consistency in layout, structure, and content with Process Street's form automation software.
Paper forms are rigid. Form automation software allows you to edit, update, and improve past and present forms with a click of a button.

We definitely love Process Street. Not only has it allowed us to save days in time, it's improved employee happiness and helped us to save over $1m in operating expense!




Pam Levin, Innovation Manager, Elite Business Ventures, Inc.
Create & complete forms electronically with Process Street's form automation software: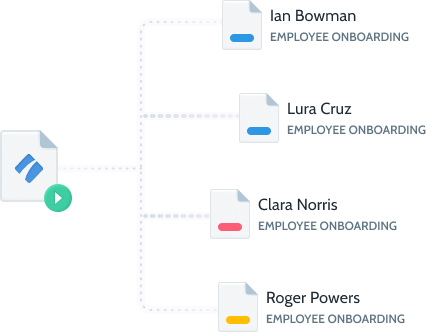 Create consistency with form automation software
Use the drag-and-drop editor to easily document and automate your form production processes. Create templates to guide the user and produce forms that are consistent in structure, content, and layout.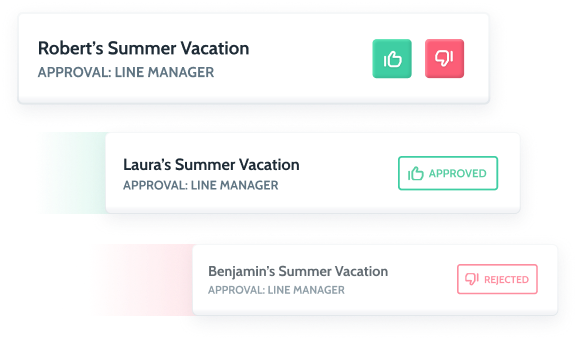 Add Approvals to forms to automate decision making
Key decisions and documents can be assigned, rejected, and approved in seconds with Process Street's form automation software. Add Approval tasks to the forms you build and make sure nothing slips through the cracks.
Create & complete forms together with form automation software
Use our form automation software to create forms, add comments, set notifications, and assign tasks to team members. Use your automated forms as a single source of truth and a means for transparent communication.
Remove time-sapping tasks with form automation software
Use Zapier, Webhooks, or API integration to connect your Process Street forms with thousands of other applications. Automate all your repetitive and manual tasks and relay information between tools with ease.
Add form fields to your automated forms to capture key data
Use Process Street's form fields to capture and store required information in one place. Set-up form automation to transfer information from a given form field to other applications.
Simplify complex forms with powerful if/then logic
Use Conditional Logic to create a series of if/then scenarios. Dictate the direction you want your automated forms to go in by creating multiple scenarios, to suit all situations, within one form.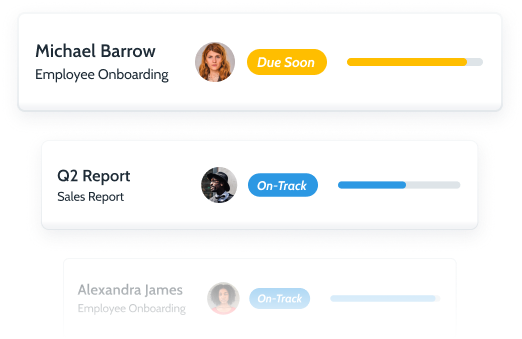 Track all automated forms with the Checklist Dashboard
Process Street's form automation software allows you to keep track of every single one of your forms, via the Checklist Dashboard. Oversee progress, spot issues, and take advantage of opportunities.
Remove form inaccuracies, inefficiencies, and manual paperwork.
Sebastian Igreti
CEO, TechMD
TechMD uses Process Street for all core processes including employee onboarding, active directory management, and workstation repair processing.
Their team relies on our platform for managing day to day core business processes and operations.
WATCH CUSTOMER VIDEO
Clive Bertige
CEO, Mailine Automotive
Mainline Autobody manages its core repair and insurance processes on Process Street. The team uses them to onboard and train new employees, create procedures for quality control, and to improve visibility across their operations.
With Process Street they are able to create, track, optimize and automate their standard operating procedures.
WATCH CUSTOMER VIDEO
Check out what else you can use Process Street's form automation software for!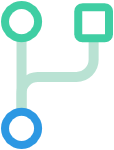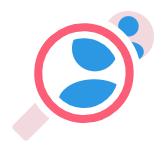 Teams around the globe 💙 Process Street. Here's why
"We could have created a traditional playbook in MS Word, but we wanted something more action-oriented. We want everyone to feel they are responsible for executing on something rather than just reading something."
Jeremy Smith
DIRECTOR PRODUCT DEVELOPMENT
"An elegant, yet efficient, checklist tool! I love the overall design and the simple way that you can update or change a process. You can tell how much thought went into things like click reduction and ease of use."
Matthew Kelley
PRESIDENT
"We have recently plugged Process.st in as our top level process management tool. It is a seamless fit into our already existing project management software and allows us to track individual project processes without being weighed down by unnecessary features."
Gil Snir
CEO
"Awesome product. The guys have put huge effort into this app and focused on simplicity and ease of use. The product oozes quality. Nice one."
Paul Clifford
CEO
Create, manage, & complete all your forms using Process Street's form automation software!
Why not create your automated forms using one of our free pre-made templates? Browse our template library, add a template to your account, customize it using our super-charged features, and get going!
Employee Onboarding Checklist
Onboarding new employees demands a lot of paper-work. Organizing and keeping those paper documents in one place can be time-consuming. Plus, it's easy to lose or damage paper documentation, and with that, important employee information. Our Employee Onboarding Checklist stores all relevant employee information in one place, which can be accessed from anywhere, at any time, securely.
Financial Audit Checklist
Use Process Street's Financial Audit Checklist as an internal guide to aid your financial auditing processes. Key financial audit results are automatically summarized towards the end of the audit, pulling information from previously completed form fields. This report can be automatically transferred into a Google Document at the click of a button. Also, a financial statement summary can be emailed to relevant parties without you having to leave the checklist.
Got questions? Join our webinars to get the answers
REGISTER FOR OUR WEBINARS
Join in on the discussion at our monthly webinars which are hosted by a team of Process Street experts. Ask questions, get answers, and understand how to implement our plethora of form automation processes.
Stay informed with our business blog
Sign up to receive regular updates, relevant to the world of business.
Using form fields, you can integrate cybersecurity into everyday business practices. Simply document & work through daily, weekly, and monthly security tasks.
Read this to understand how you can use form automation software, like Process Street, to apply ISO 9001 requirements to your quality management systems.
Poor employee onboarding leads to major problems, especially if you're in sales. Learn how to onboard employees and also make use of our 11 free onboarding templates!
Check out our videos and learn how to use our form automation software features to create & complete automated forms.
Learn how you can use our form automation software to build, manage, and complete all your automated forms.
Add Approval tasks to your automated forms to make sure all key decisions are checked, approved, and rejected quickly.
Streamline complex forms with if/then logic. Create multiple scenarios for different situations, within one form.
Creating & Editing Templates
See how easy it is to use form automation software and our super-powered features to create and customize templates.
Understand the differences between templates & checklists to get the most out of your form automation software.
Bring order to your automated forms with Stop Tasks. Make sure work gets completed in the right way, at the right time, every time.
Up-level your team processes now